Ben Franklin in Bonney Lake, WA
Family owned & operated since 1986
Thank you for shopping at our Ben Franklin store in Bonney Lake!
Come in for in-store shopping, or use our curbside pick up service. Call us to place your order over the phone at 253-862-6822 ext. 1. Our Ben Franklin in Bonney Lake is your one-stop destination for all your crafting needs from fabric, yarn, thread, custom framing, fine art, needle art, scrapbooking & paper crafts, floral arrangements, home decor, to kids crafts and toys for all ages!
Customer Appreciation Days


Fall is our favorite season with all the bright oranges and reds and greens! Update your décor by adding a few fall decorating pieces for an instant autumn look.
Fall Floral: 30% off regular prices (while supplies last)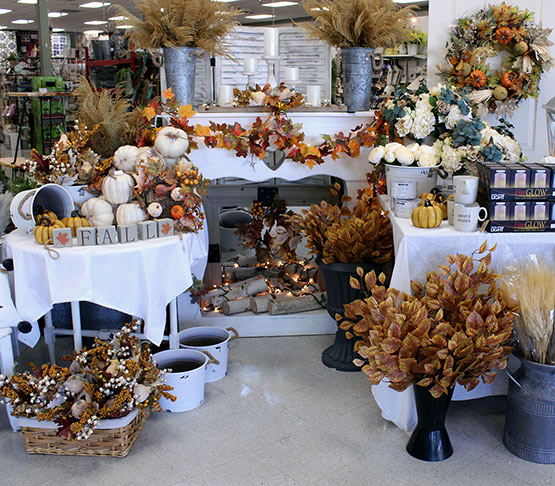 Projects from both stores:
Ben Franklin in Bonney Lake has been in operation since 1986.
Our customers know us well for being the place to go for all arts and crafts supplies, but we also are a major employer, providing more than 1000 crafts-related jobs throughout the years to people of all ages. We take special pride in introducing young people to the world of work, as well as providing work opportunities to others that want to work in a fun place close to home. Don't hesitate to stop by to check out our job openings. It changes regularly. We are located in the Safeway plaza in Bonney Lake at 21121 Hwy 410E., Bonney Lake, WA.