Christmas Decorations 2023
Bonney Lake location. Available in-store only. 
Unique Christmas Decorations for your 2023 Holiday Season!
It is the season of festive times, as homes illuminate with dazzling lights and vivid hues, embracing the enchantment of the holidays. Boost your décor with Christmas candles, nutcrackers, twinkling snow globes and plush pillows to create a cozy ambiance. A mantle garland coupled with ornaments, twinkling firefly lights and Christmas ribbon is perfect for enhancing that relaxing mood. Whether you cherish timeless traditions or crave unique, personalized décor, we're delighted you've chosen to explore our exquisite 2023 Christmas decorations.
Please remember, all our products are exclusively available in-store. Located in Bonney Lake, WA, our local family-owned business, Ben Franklin Crafts and Frame Shop, warmly welcomes both our local patrons and visitors from nearby cities, ensuring personalized service with a smile.
Come in to see our entire selection of Christmas decorations!
Ben Franklin Crafts and Frame Shop offers a wide variety of Christmas decorations and supplies for the holiday season. You can typically expect to find the following types of Christmas decorations and items:
40% off Christmas Floral SALE: includes picks, wreaths, garlands and sprays.
Wreaths: We have a range of Christmas wreaths in different styles, from traditional greenery to modern and decorative designs.
Garlands: Decorative garlands can be used to adorn your tree, mantel, or other areas of your home.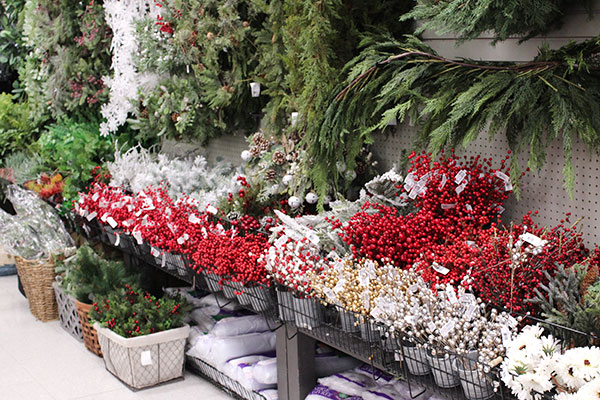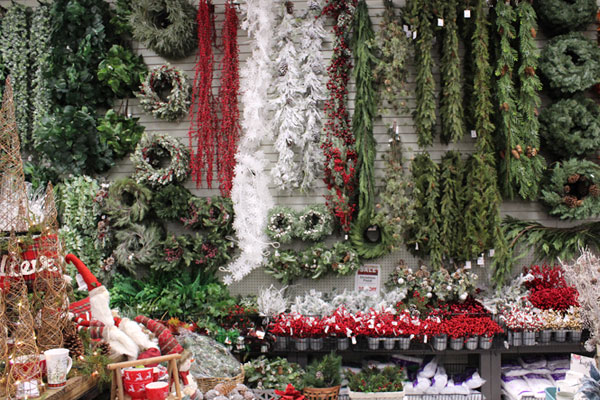 Decorated Lanterns: Adorn these charming lanterns with your favorite figurines, mini trees, and the soft glow of firefly lights. Our lanterns are not just decorative pieces; they're your canvas for creating a winter wonderland that reflects your unique style and holiday spirit.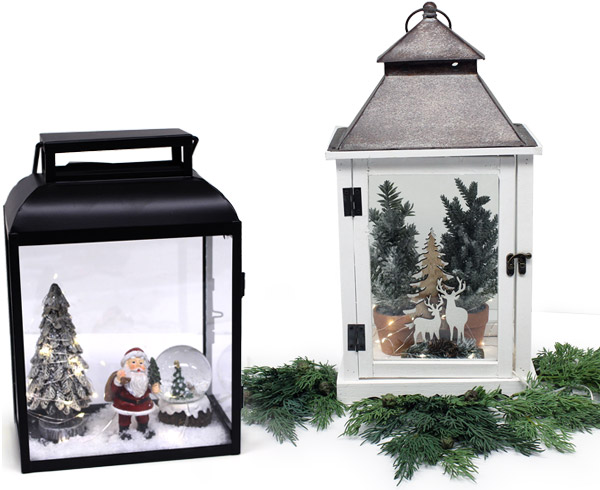 Joyful Jingles: Bring the spirit of the season alive with the delightful sound of tinkling bells. Whether hung on the tree or placed by the fireplace, the merry melody of these metal bells will make your home the heart of Christmas cheer. They also make great hostess gifts! It's a great way to share the magic of Christmas.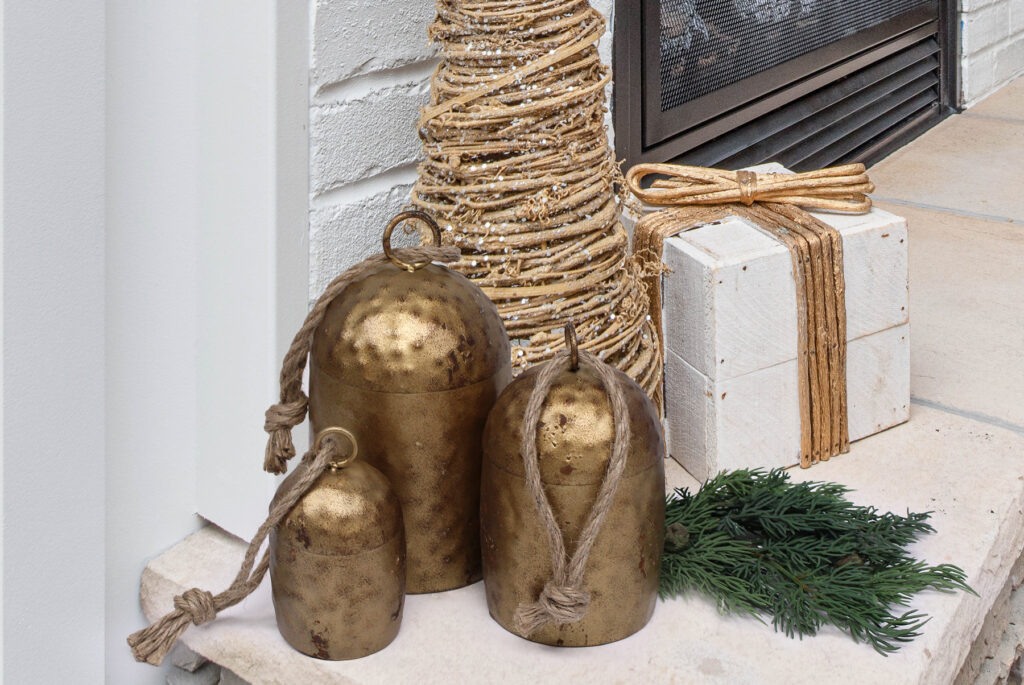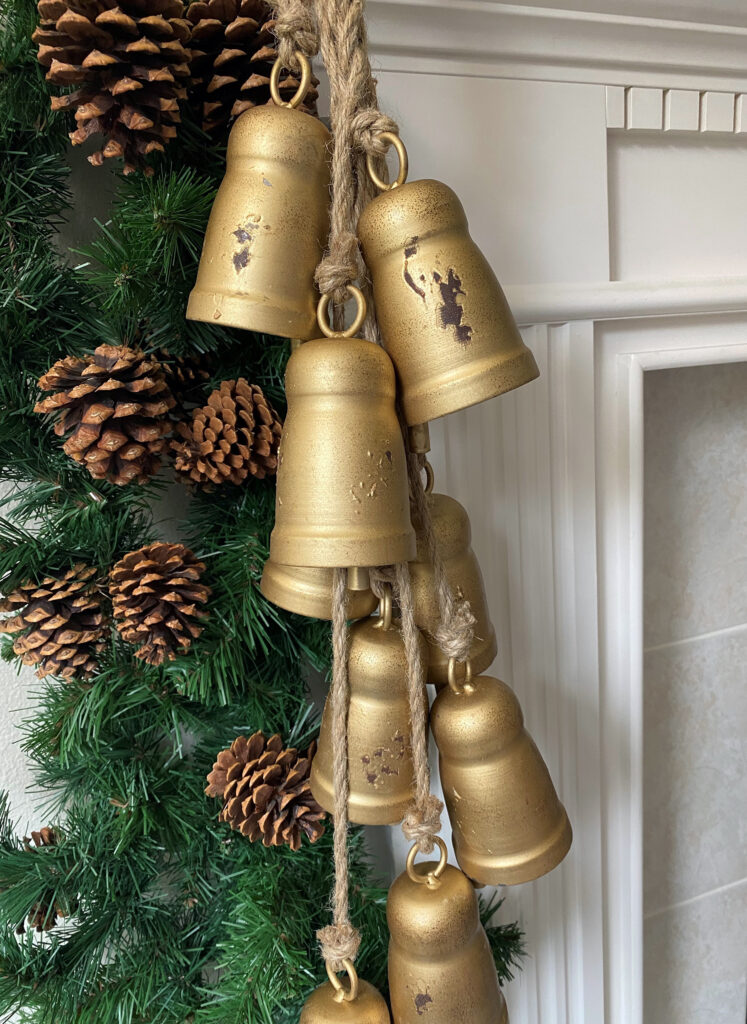 Ornaments: Whether you prefer the classic allure of traditional designs or the contemporary charm of trendy wood and paper ornaments, our store offers a delightful array of options. (More styles available in the store)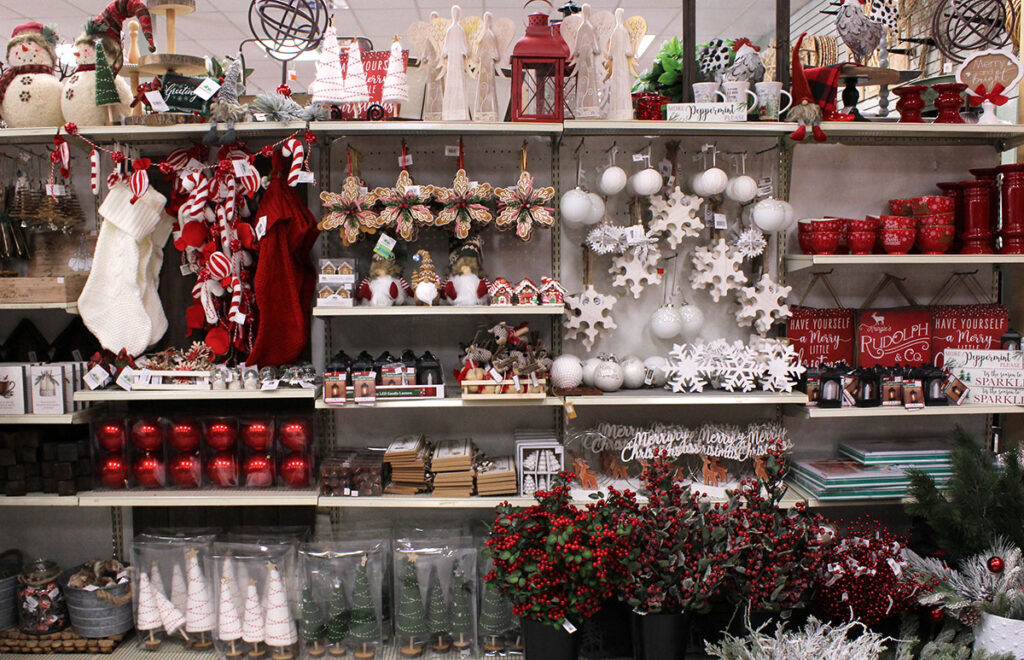 Christmas Lights: You can find string lights in various colors and sizes to suit your decorating needs.
Stockings and Stocking Holders: Christmas stockings in various designs, as well as stocking holders for hanging by the fireplace.
Seasonal Home Decor: In addition to the traditional Christmas items, you will find a wide array of seasonal home decor, including figurines, wall art, and other items for your home.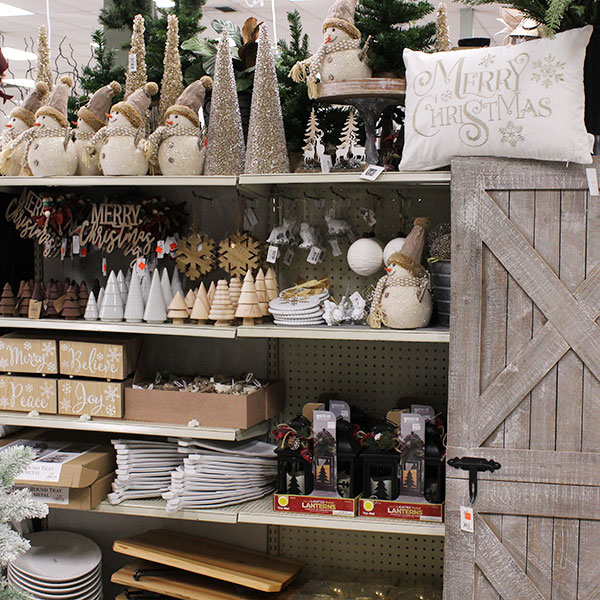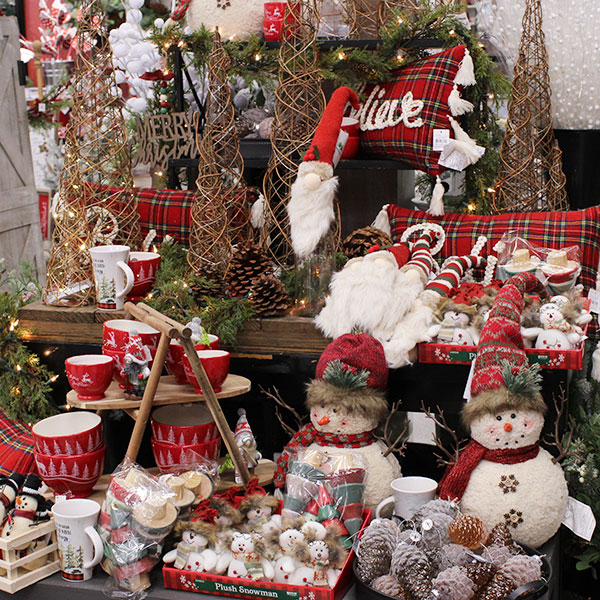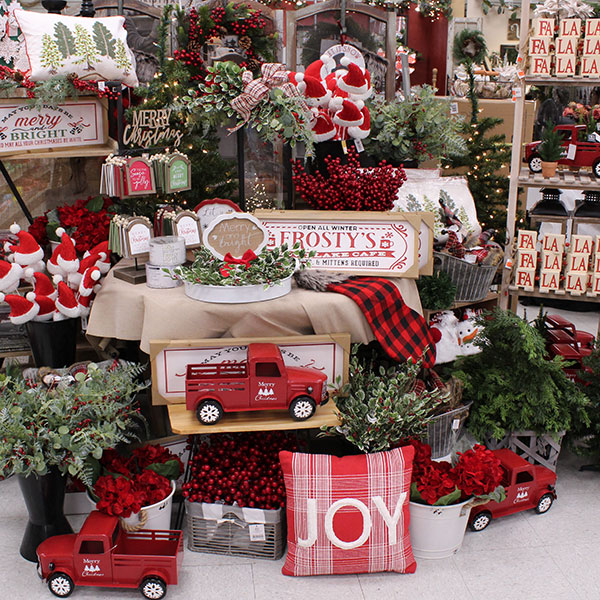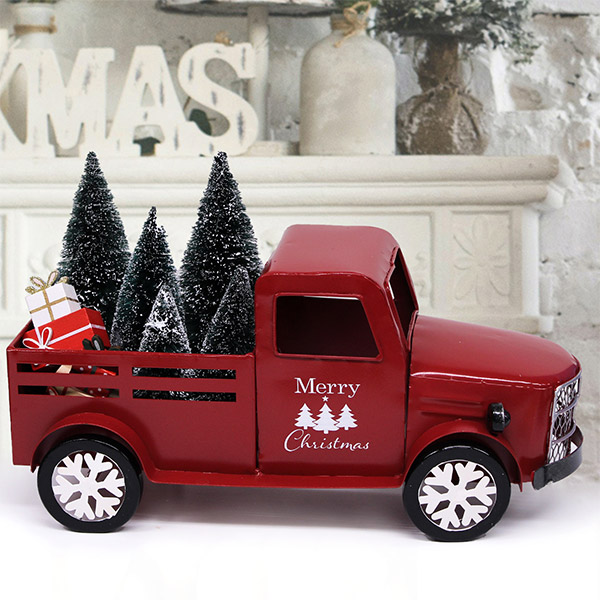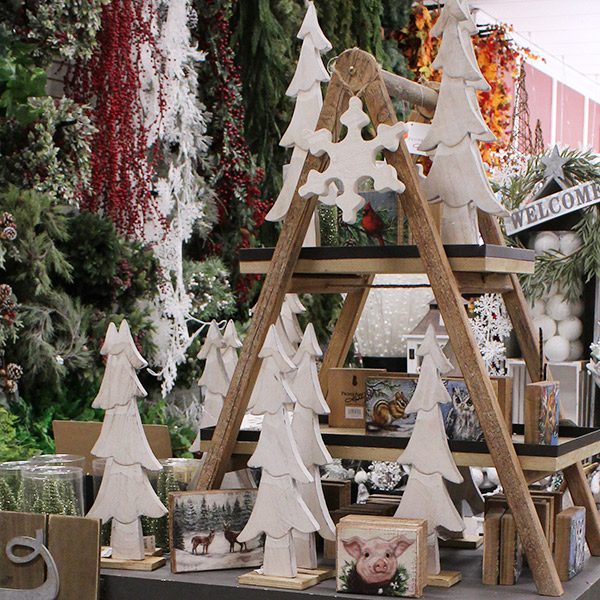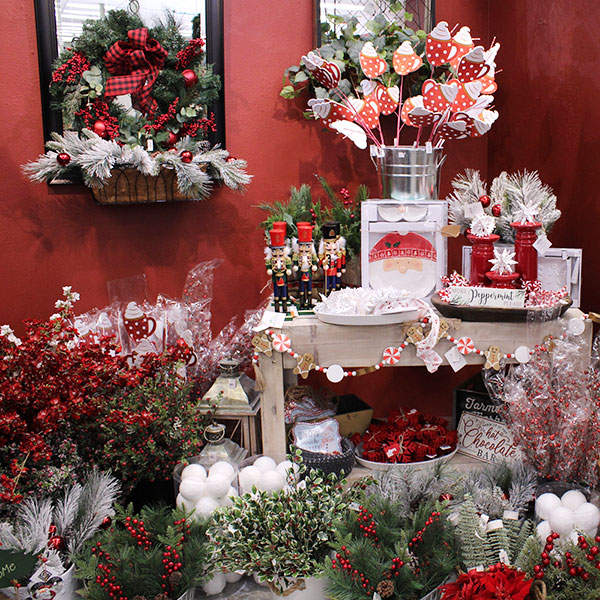 Craft Supplies: If you enjoy making your own Christmas decorations, we have various craft supplies such as mushrooms, birdhouses, clear ornaments, ribbon, fabric, and DIY kits.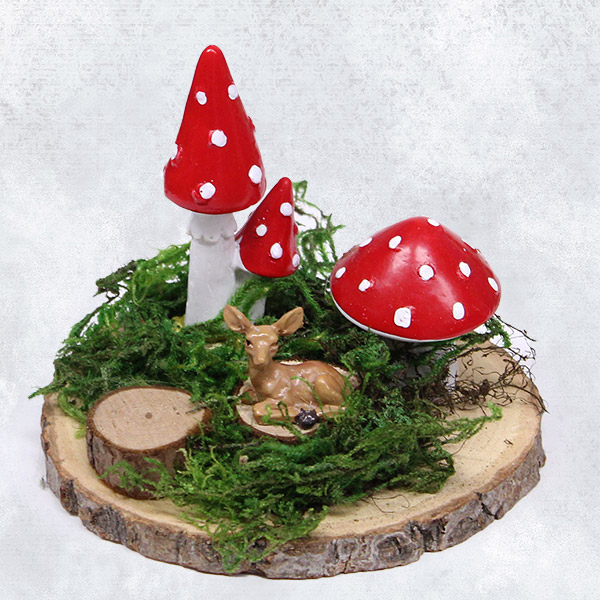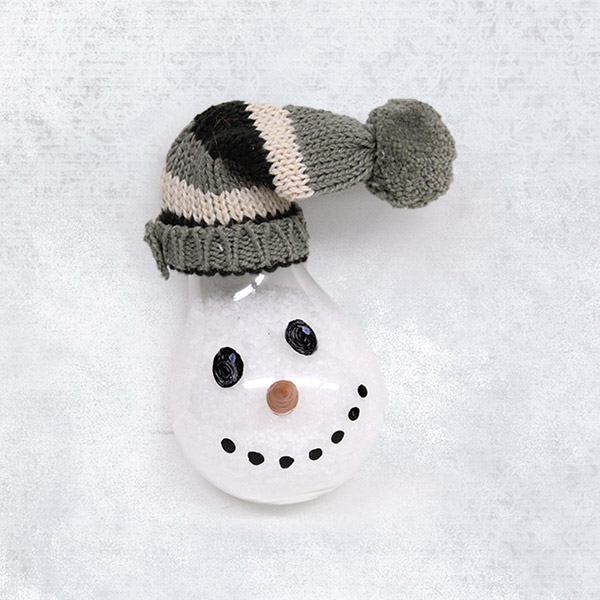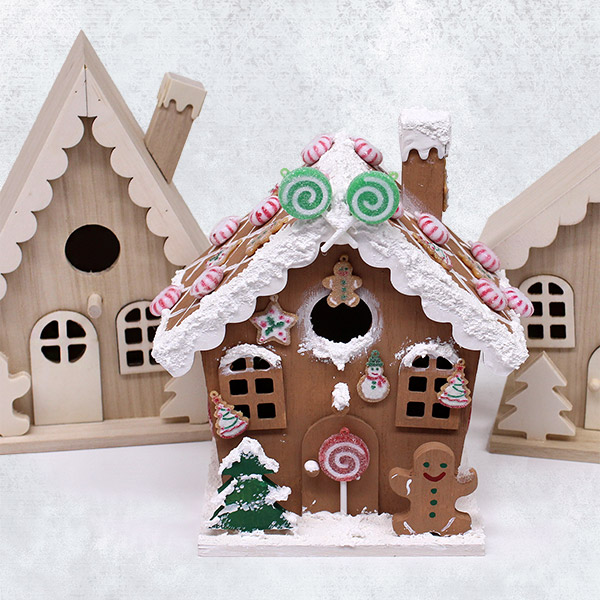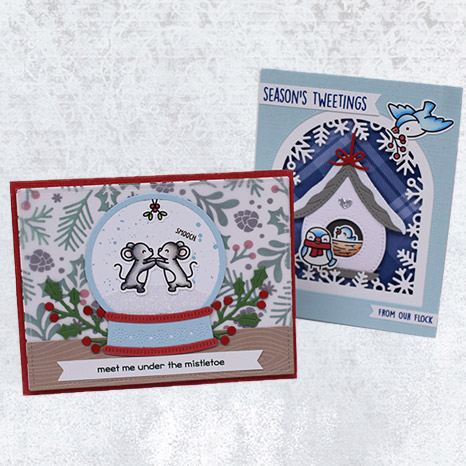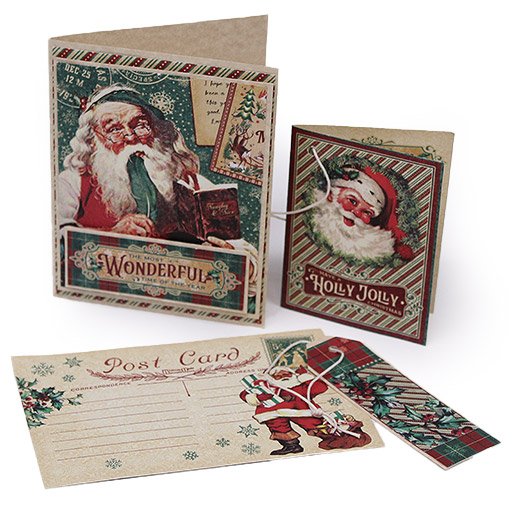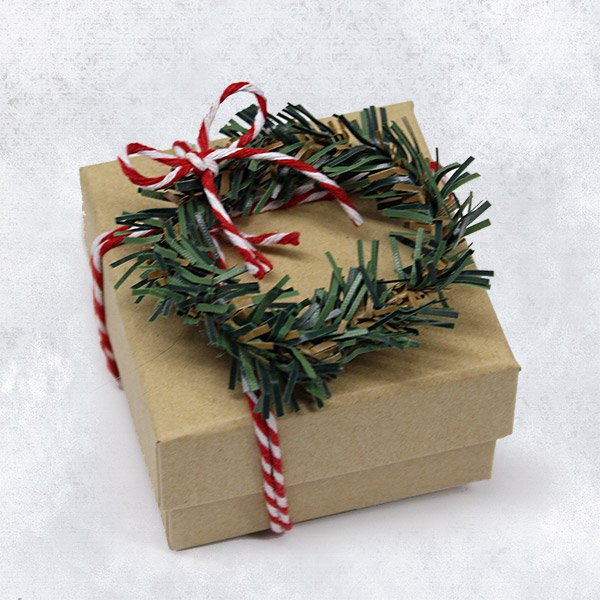 Table Decorations: Look for tablecloths, placemats, centerpieces, and other table decor to create a festive holiday atmosphere for your dining table.
Candles and Candle Holders: You will find Christmas-themed candles and candle holders to add a warm and cozy ambiance to your home.
Keep in mind that the availability of specific items is limited, so come in early while the selection is at its best.