Christmas Decorations 2023
Monroe location. Available in-store only. 
Unique Christmas Decorations for your 2023 Holiday Season!
'Tis the season when homes come alive with sparkling lights and vibrant colors, ushering in the magic of the holiday season. Whether you have an inclination for timeless traditions or a penchant for unique, personalized decor, we're thrilled that you've chosen to check out our exquisite Christmas decorations for the 2023 holiday season. Please note that all our products are exclusively available in-store. As a well-known and loved small business nestled in Monroe, WA, our Ben Franklin Crafts and Frame Shop is delighted to extend personalized service to our local patrons and newcomers from neighboring cities.
Come in to see our entire selection of Christmas decorations!
Ben Franklin Crafts and Frame Shop offers a wide variety of Christmas decorations and supplies for the holiday season. You can typically expect to find the following types of Christmas decorations and items:
40% off Christmas Floral SALE: includes picks, wreaths, garlands and sprays.
Wreaths: We have a range of Christmas wreaths in different styles, from traditional greenery to modern and decorative designs.
Garlands: Decorative garlands can be used to adorn your tree, mantel, or other areas of your home.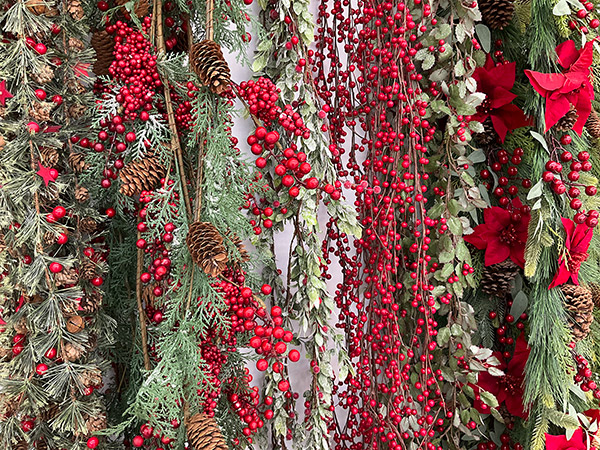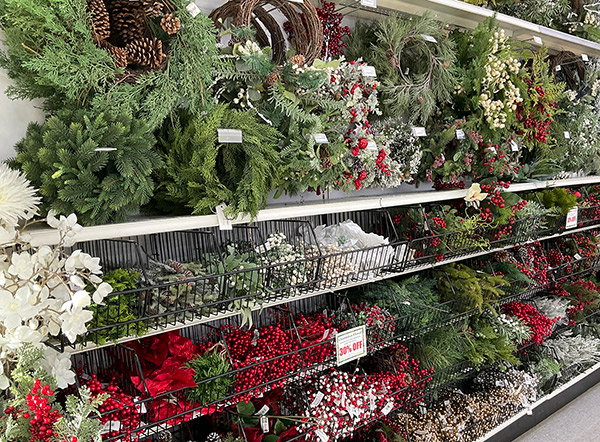 Christmas Tree Theme: Elevate your Christmas tree to new heights with our stunning selection of holiday decorations (a few are shown below). From traditional ornaments that capture the spirit of the season to unique and personalized embellishments, our store has everything you need to create a tree that shines with festive magic. Explore a world of colors, themes, and styles that will make your tree the centerpiece of your holiday celebrations.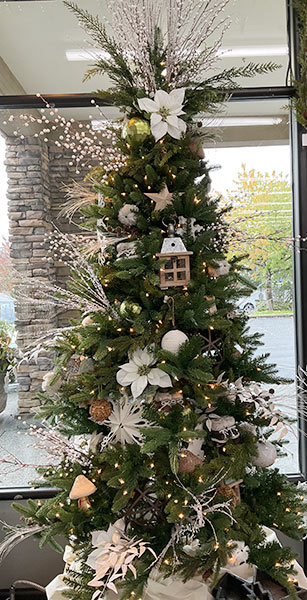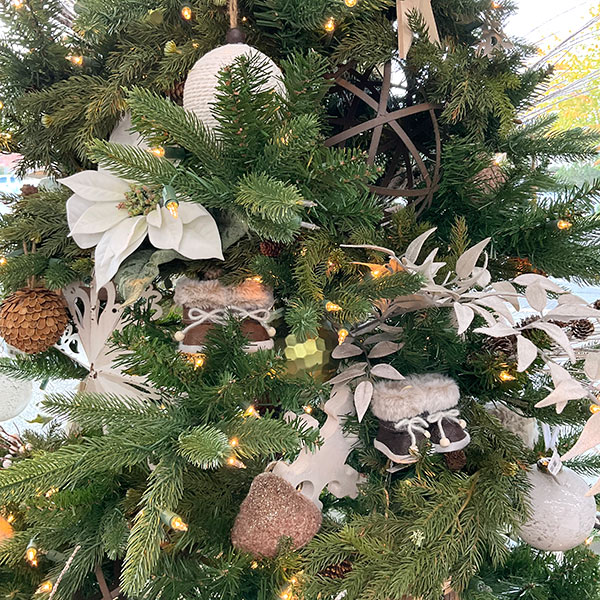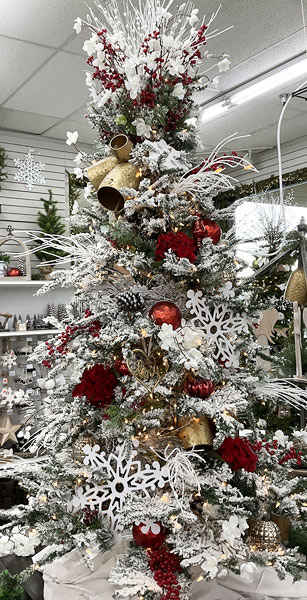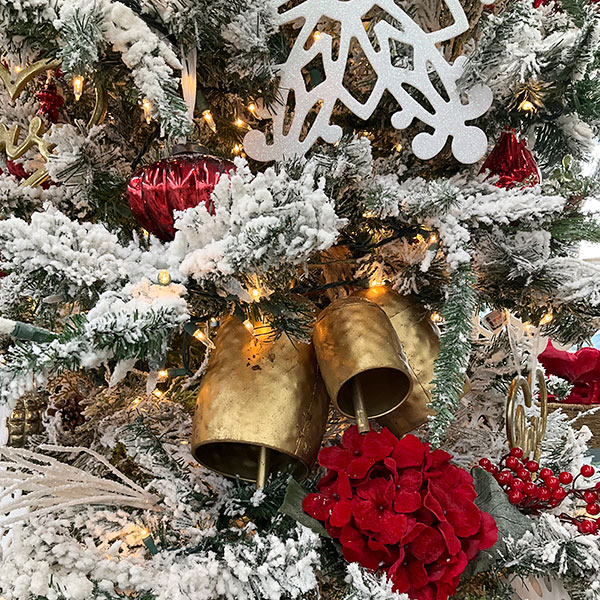 Ornaments: Whether you prefer the classic allure of traditional designs or the contemporary charm of trendy wood and paper ornaments, our store offers a delightful array of options. (More styles available in the store)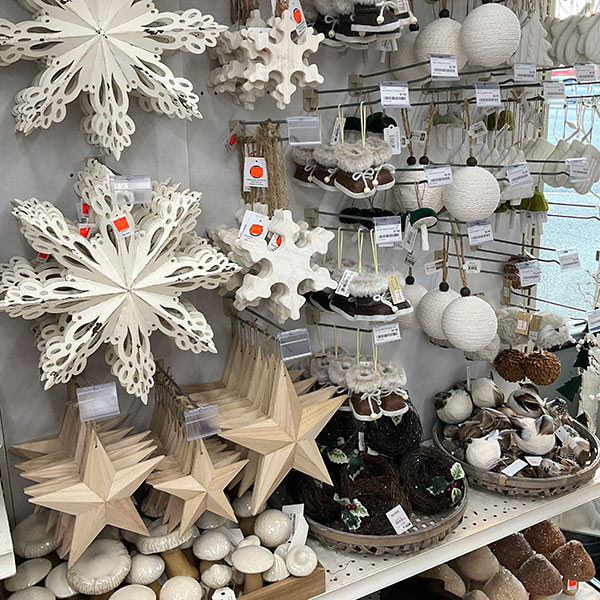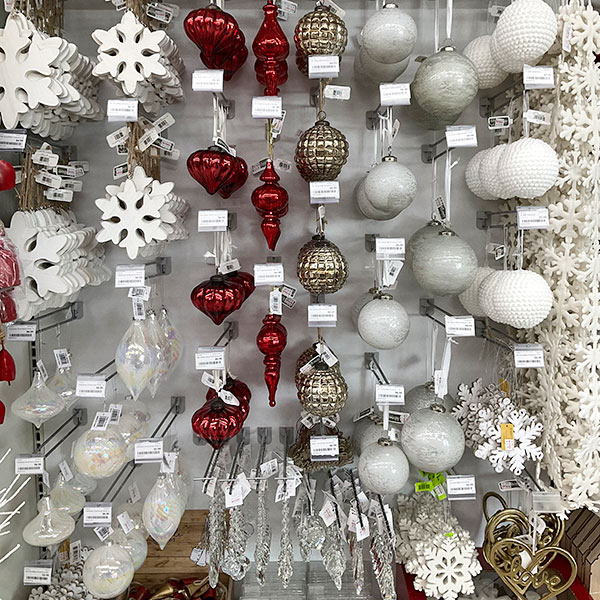 Christmas Lights: You can find string lights in various colors and sizes to suit your decorating needs.
Stockings and Stocking Holders: Christmas stockings in various designs, as well as stocking holders for hanging by the fireplace.
Seasonal Home Decor: In addition to the traditional Christmas items, you will find a wide array of seasonal home decor, including figurines, wall art, and other items for your home.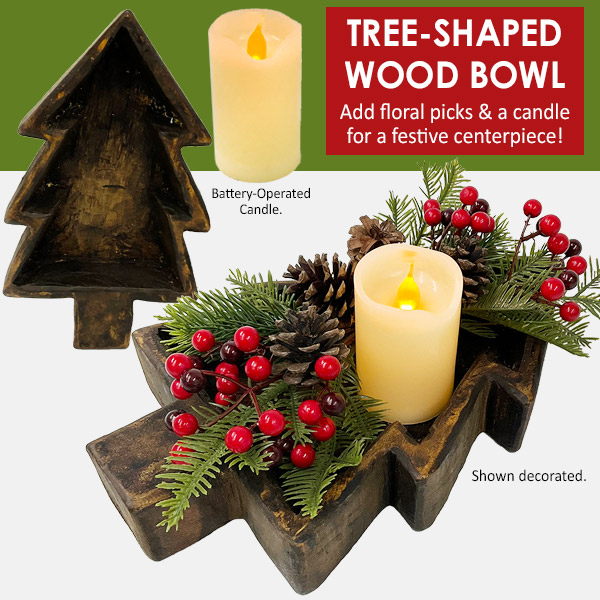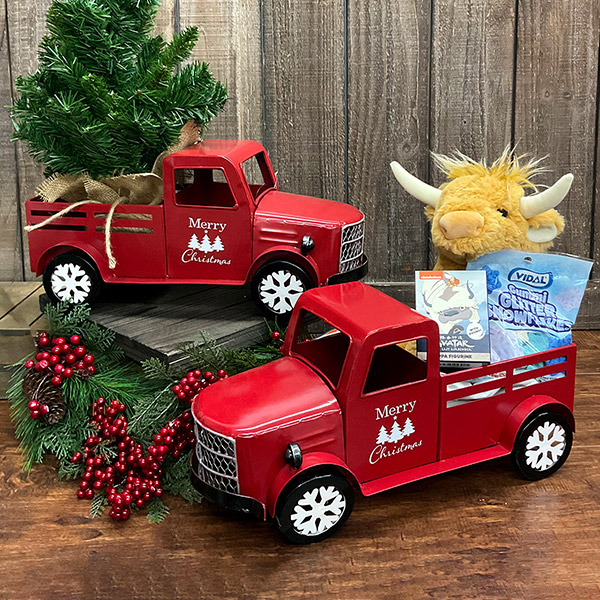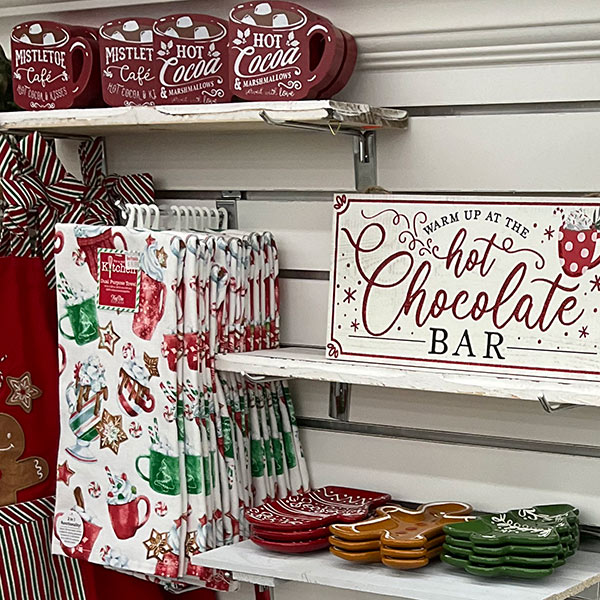 Craft Supplies: If you enjoy making your own Christmas decorations, we have various craft supplies such as wood surfaces, birdhouses, soap making supplies, ornaments, ribbon, fabric, and DIY kits.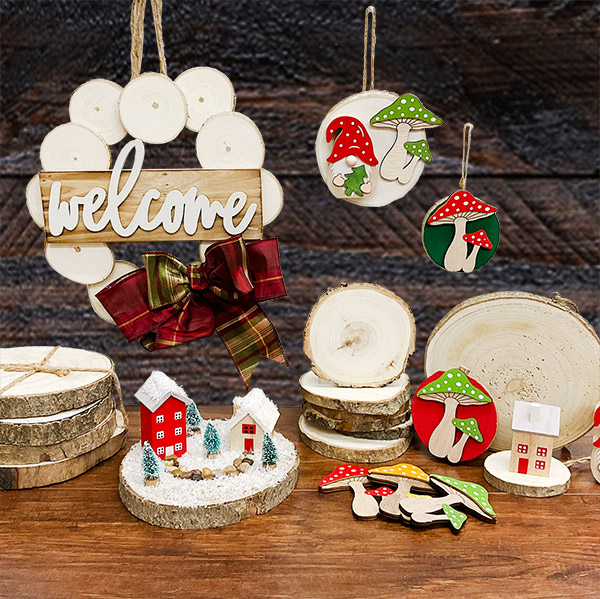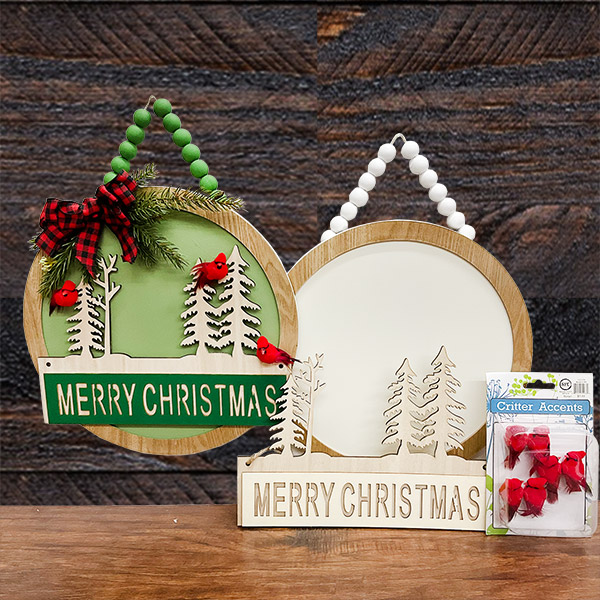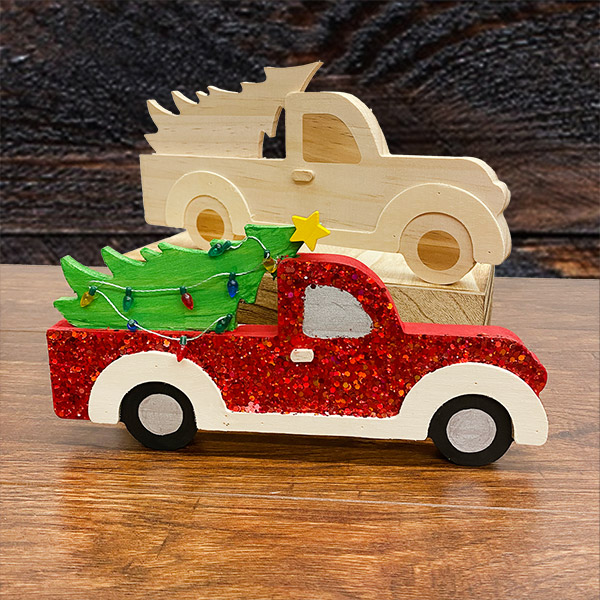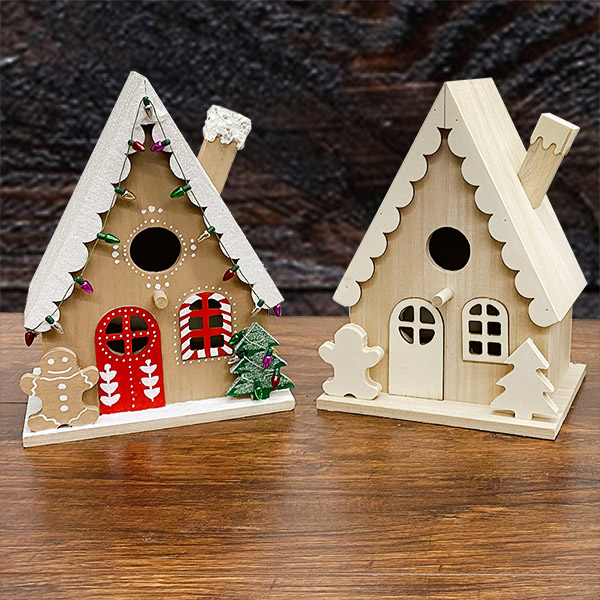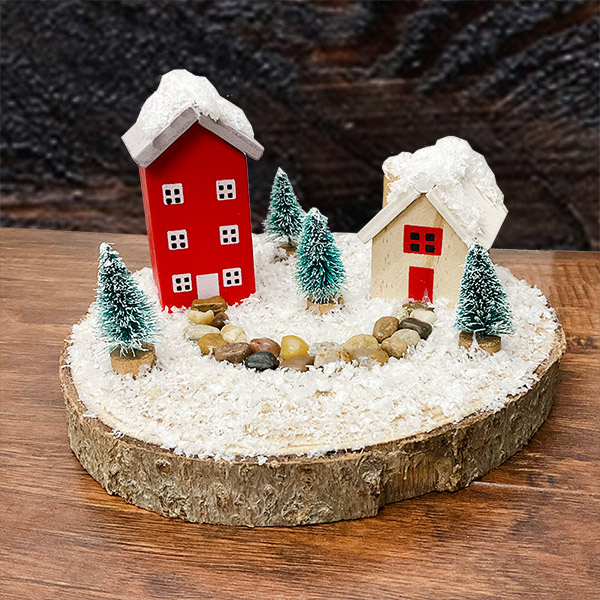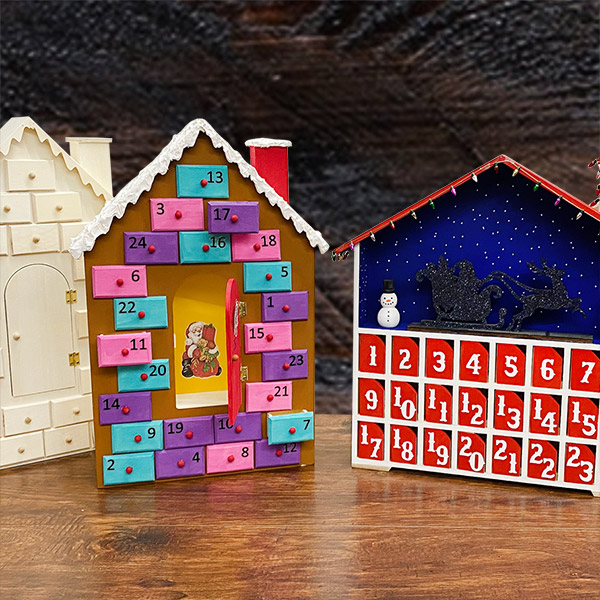 Table Decorations: Look for tablecloths, placemats, centerpieces, and other table decor to create a festive holiday atmosphere for your dining table.
Candles and Candle Holders: You will find Christmas-themed candles and candle holders to add a warm and cozy ambiance to your home.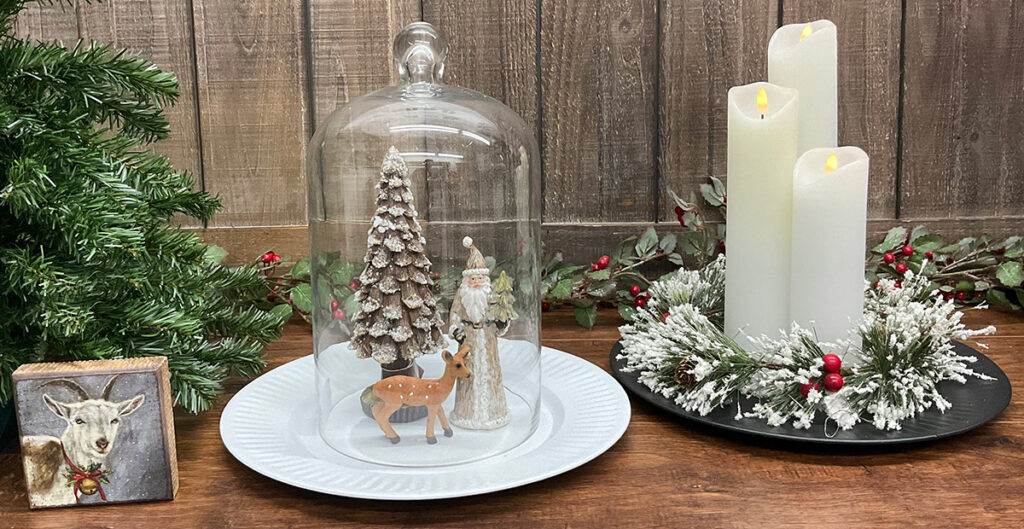 Holiday Cards and Gift Wrap: You can find a selection of Christmas cards and gift wrapping supplies to prepare for the gift-giving season.
Keep in mind that the availability of specific items is limited, so come in early while the selection is at its best.