Breyer National Fun Day Oct. 16 (Monroe)
October 16 @ 10:00 am

-

7:00 pm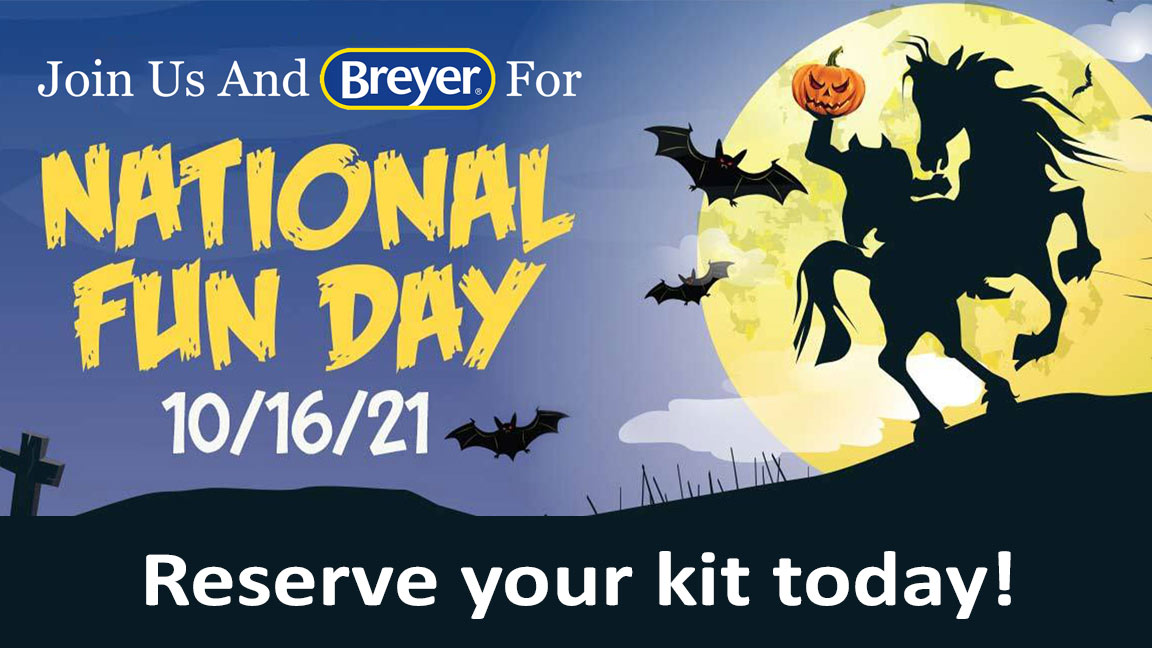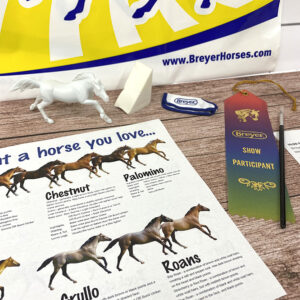 Paint, create & have a spooky good time from home with this year's VIRTUAL Breyer Fun Day event on Sat. October 16, 2021. Our design-your-own Breyer model kit is available for only $3.00! The kits will be available for pick up on Saturday, October 16, 2021 from 10am – 3pm in the toy department. Reserve yours over the phone at 360-794-6745 ext. 0, at our Customer Service desk, or email penny@bfranklincrafts.com to place your order.
What's inside the Fun Day kit?
Whiteware Stablemate, Breyer's event schedule, Breyer horse paint guide, paint brush, ribbon, sponge and 70th anniversary fabric blanket for your Stablemate. (Paints are not included).
Breyer Horses SALE – 20% off!
ONE DAY ONLY: Sat. October 16, 2021 >> 20% off regular prices. While supplies last. Monroe store.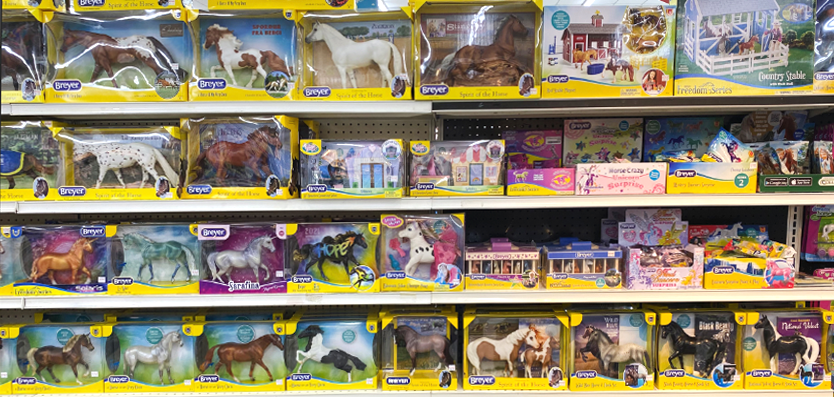 Breyer Fun Day
Virtual event at BreyerHorses.com
For this fall's Halloween-inspired Breyer Fun Day, they have assembled a collection of amazing artists from the US and Canada to guide participants through a series of fun and spooky model horse craft projects. Suitable for all ages and abilities, the artists will take you through their project step-by-step. See all the details of this event at BreyerHorses.com website! If you need supplies to complete these projects, make sure to stop by our store.