Have you seen the Macramé Feather on Pinterest and wondered how to make it? We're happy to share with you a video tutorial showing you how to create your own! We're even showing you how to dye it if you want a specific color to match your home décor.
Supplies needed to make a DIY Macramé Feather:
(Supplies may vary by store, however, special store-to-store orders can be placed with a one-week turnaround. Substitutions will be suggested if a product is no longer available.)
• Macrame Cord
• Scissors
• Comb
• Measuring Tape
• Wood Dowel
• Dye (optional: we used Rit Dye in color Eggplant)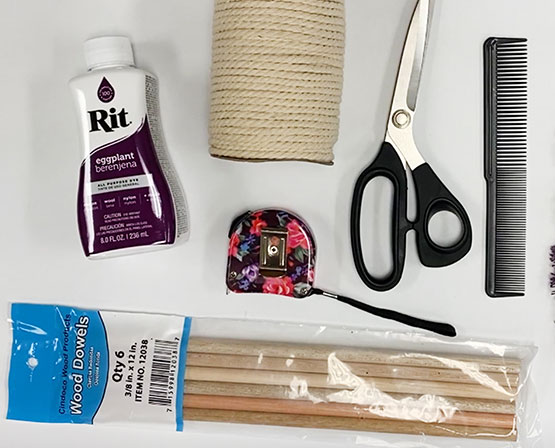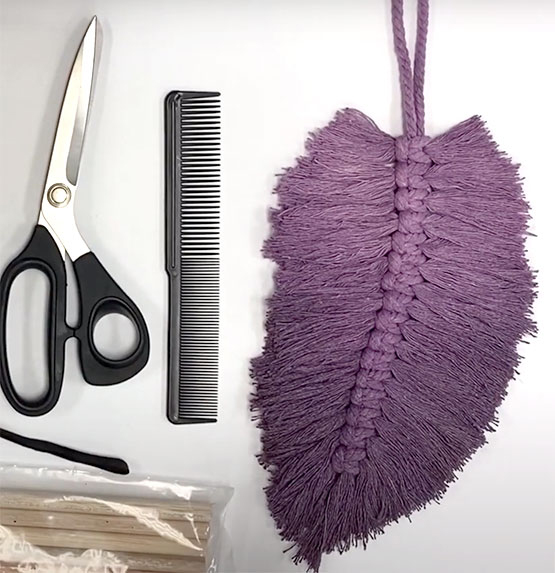 Watch the video for step-by-step instructions. Click HERE.
1. Cut the macramé cord. You'll need 32 – 9″ long pieces, and 1 – 30″ long piece.

2. Fold the longer cord in half (this will be the spine of the feather) and create a lark's head knot onto your dowel. Tape down the sides of the dowel to your surface to prevent it from moving as you're tying on the smaller pieces.
3. Take a smaller cord and fold it in half. Place the folded end perpendicular under the spine of your feather (sticking out about an inch) with the cord ends facing the left side.
4. Take another small cord, fold it in half and pull the loop part through the tails of the first cord you laid down. Pull it through and then over the feather's spine.
5. Take the ends of the first cord and pull them through the loop of your second cord. View the video to see it in action!
6. Now pull the cords tight and you should have your first knot on the spine!

7. Repeat steps 3-6 until you have reached your desired length.
8. Take each side of the small cords and begin to unwind and separate.
9. Once finished, take your comb and brush out all the strands. This will help fluff out the feather.
10. Take a pair of scissors (fabric scissors work best) and begin to trim the sides, creating the feather shape.
11. Optional: from here you can dye your feather. We chose Rit Dye in the color eggplant. Fill a bin with warm water and add the dye.
12. Let your feather sit and soak in the bin. Read the instructions on the bottle for best result.
13. For the gradient look, we squeezed out the water starting at the top and squeezed less and less as we moved down the feather. Let the bottom soak longer in the water.
14. Hang your feather to dry and once done, brush out the strands with the comb again to help fluff out the feather.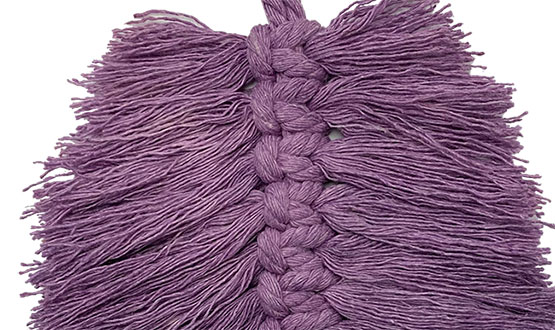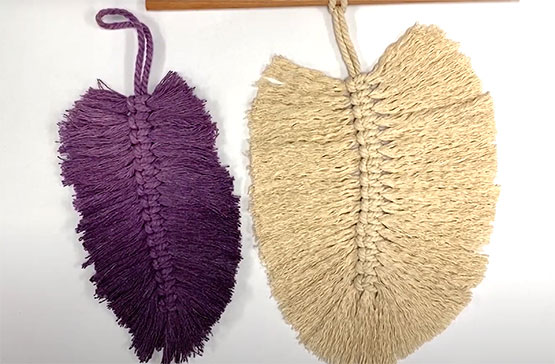 Store Locations: Bonney Lake & Monroe, WA