You may have noticed that bees are everywhere in home décor ideas. The bee theme decorations fit in any room of your home, in your office space, even in your husband's man cave. 
Bee Theme Decorations come in many shapes and forms!
(Supplies may vary by store, however, special store-to-store orders can be placed with a one-week turnaround. Substitutions will be suggested if a product is no longer available.)
Because both of our stores carry different merchandise, we thought we'd give you an overview of what each store carries as far as bee theme decorations. Keep in mind that these items will be available while supplies last. So hurry in!
The bee theme decorations available at our Bonney Lake location include: Welcome To Our Hive hanging sign, bee gnome, hanging ceramic bee hive, decorative frames, and bee tea towels. To check on stock quantities, call us at 253-862-6822 ext. 1. (Available in our physical store only)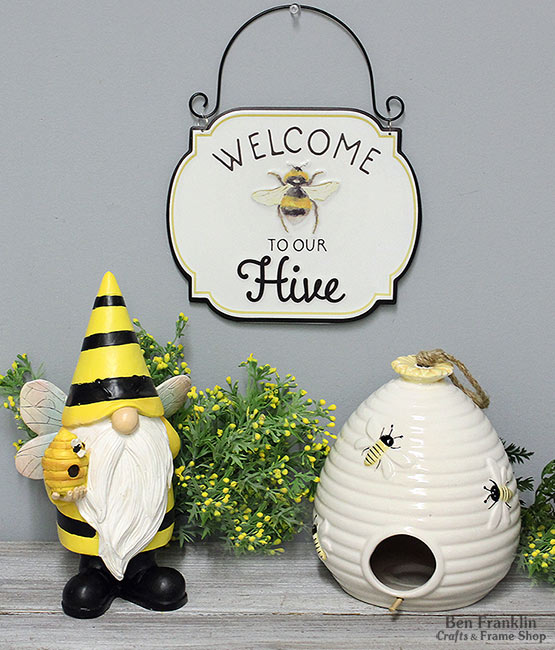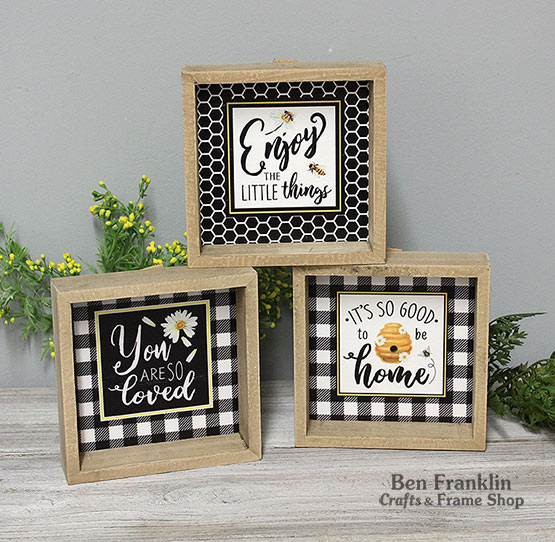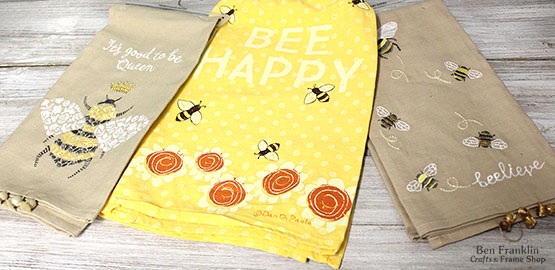 Here are the bee theme decorations available at our Monroe location: Bee Humble wood shadowbox, Welcome to our Hive hanging sign, standing bee art, and tea towels. If you want to make sure we still have them in stock before you drive over to see us, call us at 360-794-6745 ext. 0. (Available in our physical store only)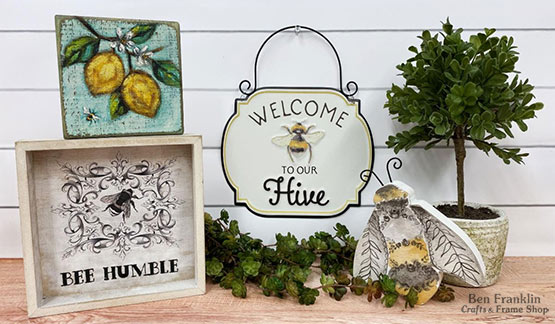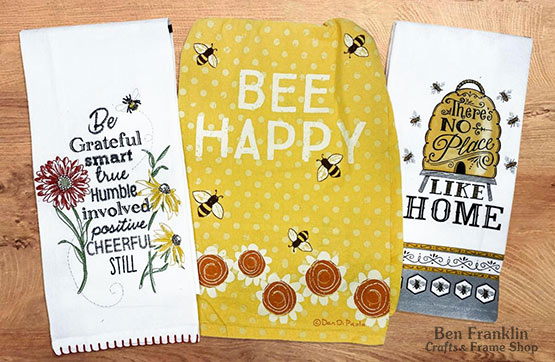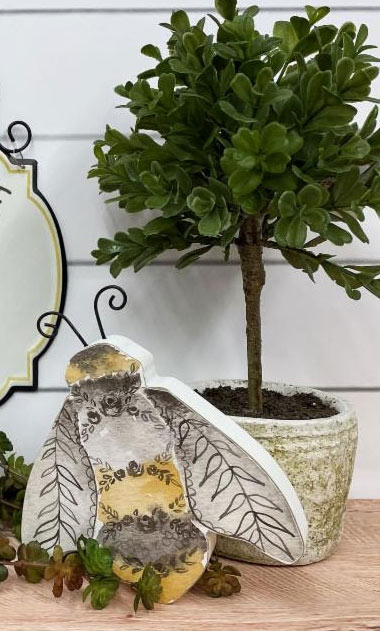 Store Locations: Bonney Lake & Monroe, WA