For Artist Appreciation Month, we're happy to feature local artist David Hose! He is known for his numerous murals, public and residential, in the towns along Hwy 2 on the west side of the Cascade mountains in the state of Washington. We have had David several times as a Guest Artist in our store, and look forward to his next visit.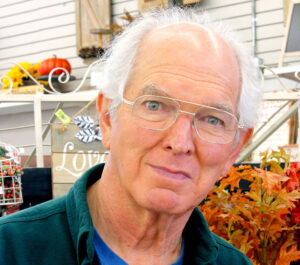 Based in Monroe, WA, David Hose is likely to be spotted busily dabbing away on his latest project small or large. Perhaps one of his best known large murals is on the American Legion building on 1st Street in Snohomish, WA. It depicts scenes of American troops in conflicts throughout both the 20th and 21st centuries. It is dedicated to those from the Snohomish area who gave the ultimate sacrifice in those wars. 
David says that his art is not merely his job but comes from a love of people and living itself in all its aspects. Beyond murals, David does canvas art in his studio using the same acrylic medium as with his outdoor work. His preferences in subject matter are portraiture and nature studies; many of which hang in homes throughout Washington. Another love of his is calligraphy, and the love of wisdom, east and west.
If you drive around downtown in Monroe, WA, you'll most likely see some of his art along Lewis or Main Street.
Finally, though he isn't currently teaching, David believes that art can be a doorway to one's inner self. Probably even a path to genuine sensitivity and appreciation of who we truly are as a person. Click here to see another one of David's mural.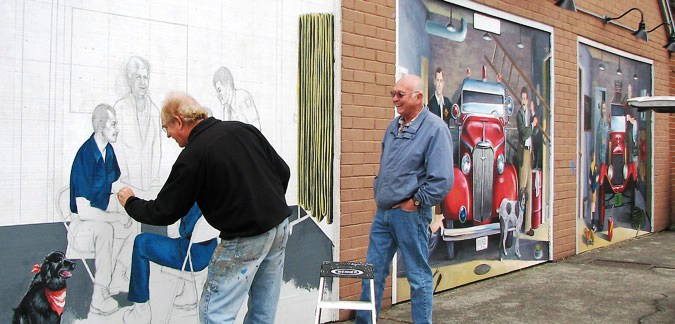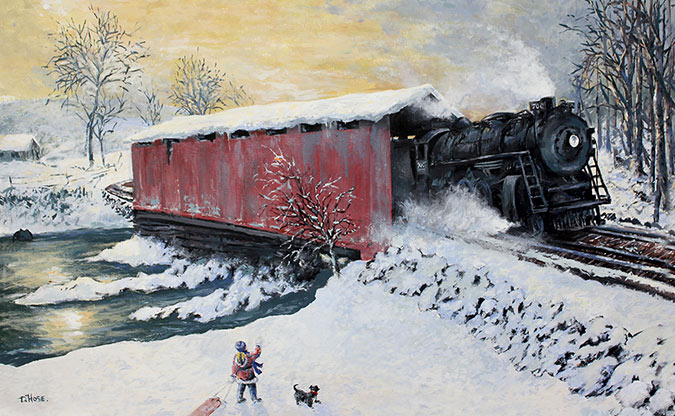 When you decide to have your valuable art framed, you need an experienced framer that you can trust! Our Frame Shop is the place to go! Of course, we don't send your artwork out but do it all in house. Therefore it's safe with us during the entire framing process. We invite you to come in for a free estimate and to meet our team!
Store Location: Monroe, WA