Quilt Corner (Monroe store)
Our Quilt Corner has the best fabric selection in town!
We are looking forward to helping you with your next sewing projects. We have a great team of experienced quilters ready to help you. Our Quilt Corner is located in the back of our Ben Franklin Crafts and Frame Shop store in Monroe, WA. Stop by to see all our beautiful fabrics! We have a HUGE selection! Can't make it to the store? Don't worry! We also offer a selection of fabric collections for purchase on our online store. See them HERE.
American Hero Quilts 2023 | DONATIONS & CONTEST
Accepting quilt and quilt top donations now through Wed. July 5th, 2023.
We are pairing up with American Hero Quilts for the 15th year to collect as many quilts as possible to send to military hospitals and service centers around the world.
We all know someone or maybe even have a loved one in our military services. By making and donating a quilt, you are giving COMFORT, COMPASSION, HOPE and THANKS to these amazing souls who have been injured in the line of duty serving our country.
Please see our pamphlet for specifications for the quilt and quilt tops. AVAILABLE HERE. 
Thank you for supporting our injured solders!
Quilts will be displayed in our fabric department from July 12th through August 23rd, 2023 for customers to vote on their favorite.
You may enter as many quilts or quilt tops as you would like. All entries MUST be submitted no later than 4:00 pm on Wed. July 5th, 2023.
Winners will be announced Sat, Sept. 9, 2023 on our Facebook page.
1st: $75 Ben Franklin gift card
2nd: $50 Ben Franklin gift card
3rd: $25 Ben Franklin gift card
Voter choice: $25 Ben Franklin gift card

NEW Tula Pink Fabric Collections!
We have the latest fabric collections by Tula Pink, including Fairy Dust, Everglow, and Neon True Colors. Trust us, these fabrics are truly magical and are guaranteed to add a pop of vibrancy to any project you create. AVAILABLE IN-STORE, OR ONLINE.
We're excited to announce that our fabric department has more space allocated to bolts, kits, models, displays, supplies and much more! Come in to see our NEW area!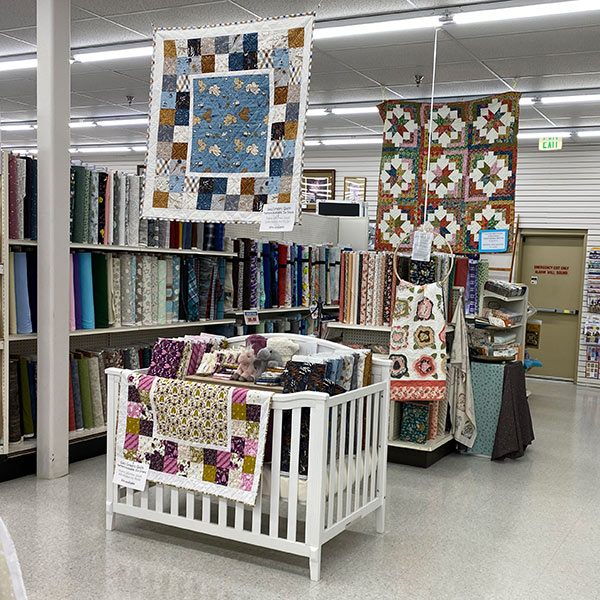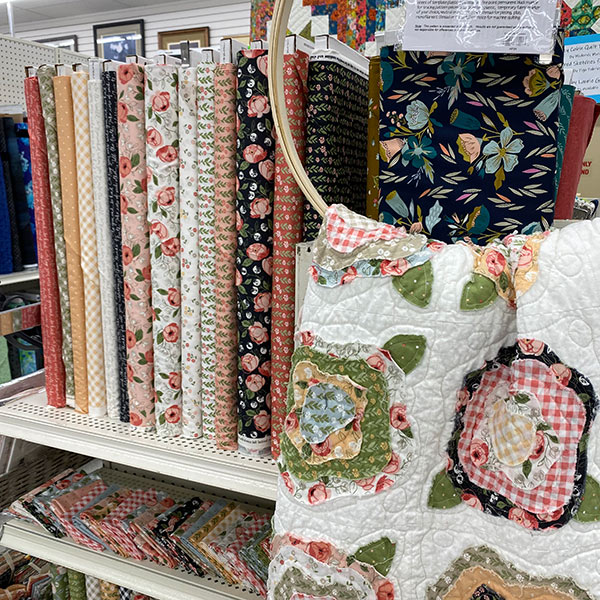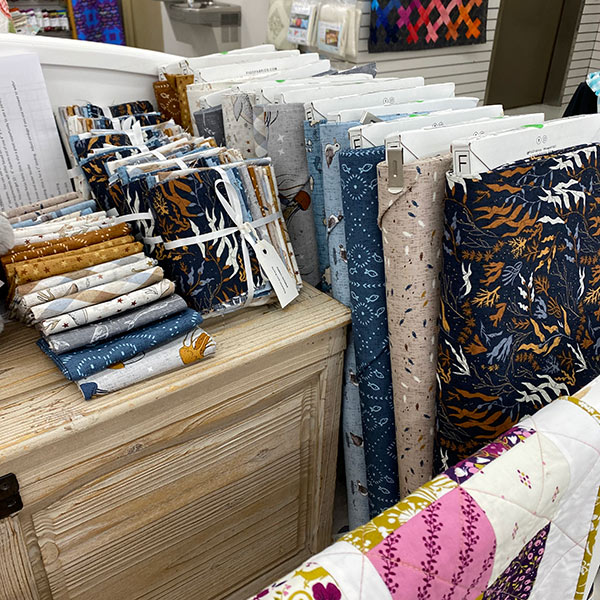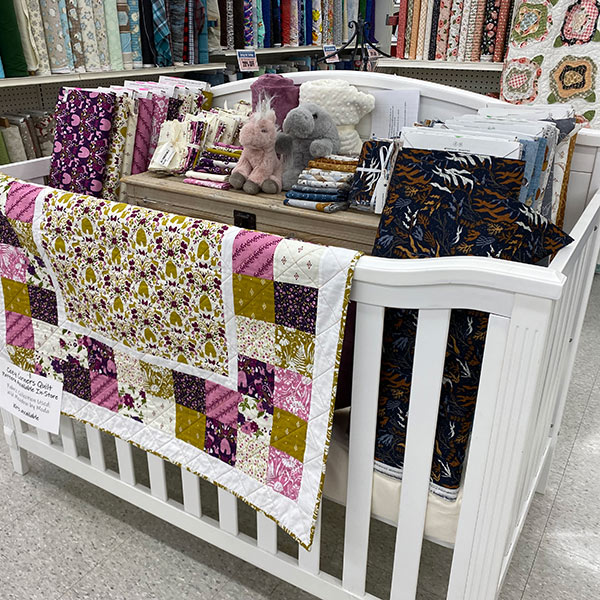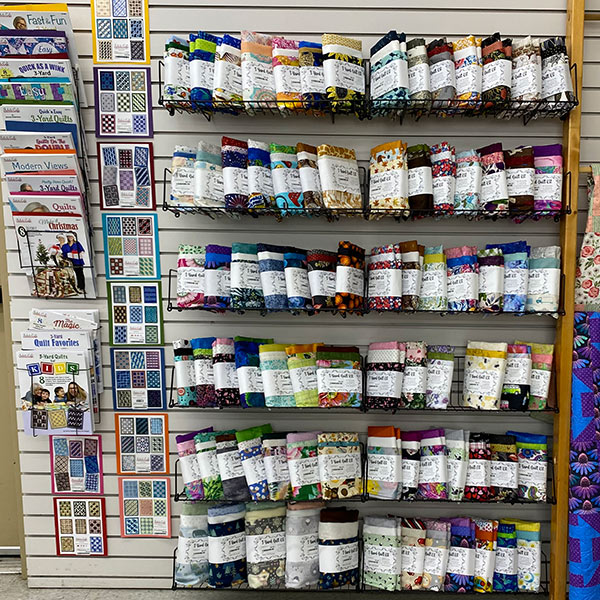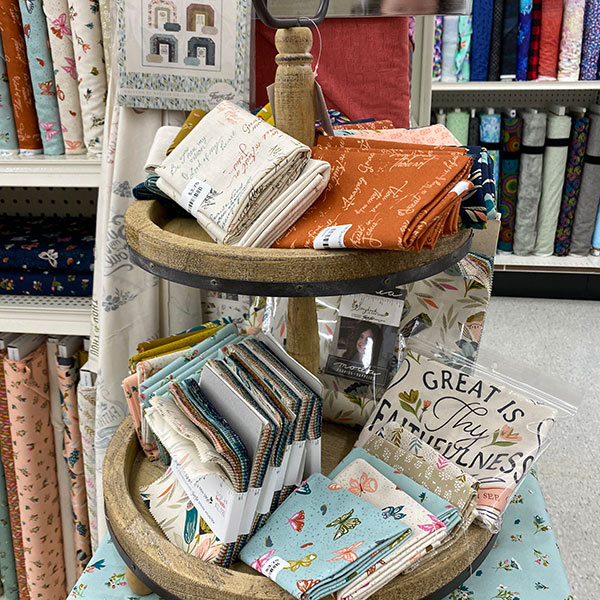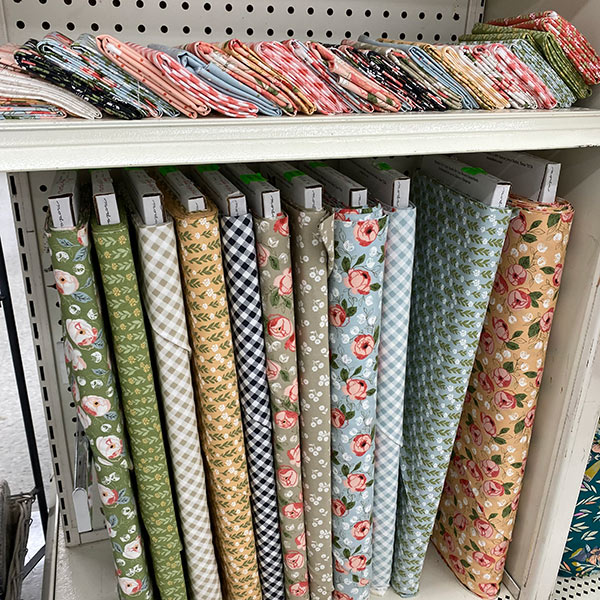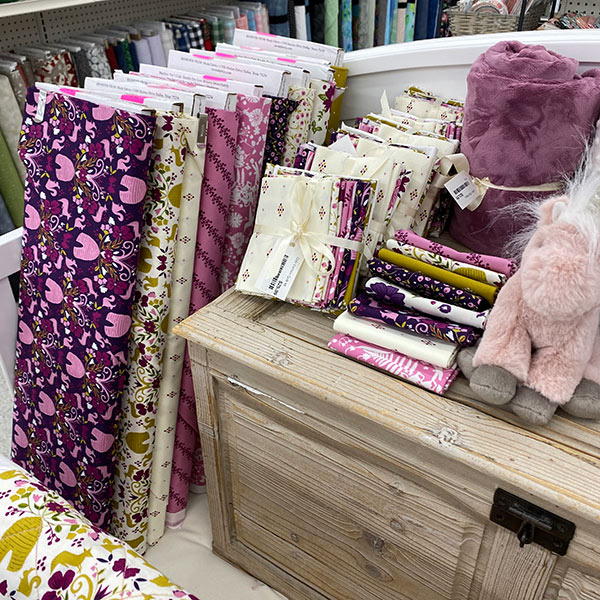 This is a quilting club for everyone, everywhere!
Scissor & Knife Sharpening
Bob from Northwest Sharpening will be here at our Ben Franklin Crafts store in Monroe, WA on the dates listed below. 
Tues. June 13th, 2023 between 10:00 am – 2:00 pm
$4.00: Scissors & Pinking Shears, Knives (No serrated or single sided specialty knives), Garden Tools (Pruners-loppers-shears). No shovels, hoes, axes, lawn mowers, blades, etc. Sales tax extra. Cash or check only. No appointment needed.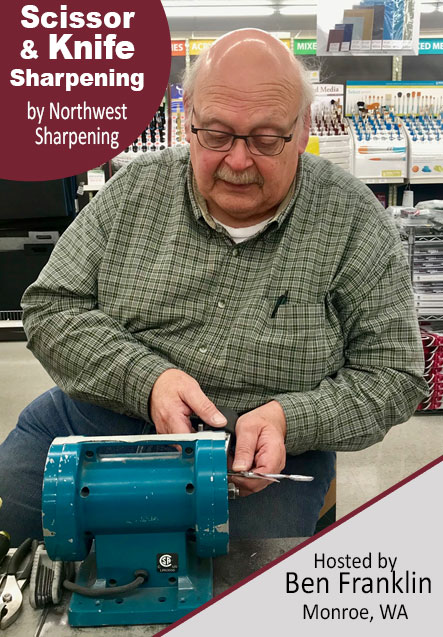 Follow our quilting team on Facebook:

Row by Row Experience:
June 1 - August 31, 2023
How to Hop

Visit participating quilt shops during the event. That's it! Find the list of 2023 Row by Row shops here: ShopFinder.
Every participating quilt shop is giving away a FREE PATTERN to make their shop's unique 9" x 36″ row! Row by Row patterns are only available for free when you visit the shop in person. A block kit will also be available for purchase online, or in-store.
Make a Quilt

Create a "Row by Row Quilt" with 8 different rows from 8 different quilt shops! Your quilt will tell the story of your travels and the great quilt shops you found along the way.
Your Quilt Could Win

From July 1st – September 30th, 2023 every Row by Row shop has one amazing prize to give out! To win, be the first person to bring in a completed Row by Row quilt using 8 different rows from 8 different 2023 participating quilt shops. To be "completed" it must be quilted, bound and labeled. You can win at any participating shop, but each shop only gets one winner!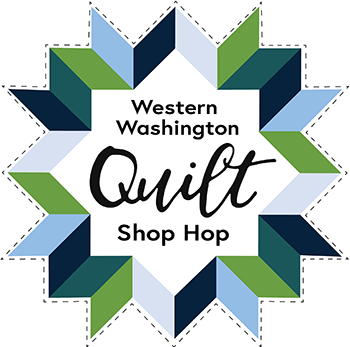 Western Washington Quilt Shop Hop 2023
Dates: June 16 - June 29, 2023
The goal is to have fun visiting shops, meet people, collect block kits and have passports stamped. 
How to Hop
Pick up a passport at our fabric counter (or any participating shop) after June 1, 2023. Have the passport stamped while you pick up a free pattern (1 per person) at our store and each shop you visit between June 16 – 29, 2023. A fabric kit containing all the fabric needed to complete the block will be available to purchase in-store. Each shop's block is unique and is priced at their discretion.
Shop Hop Stamping Hours:
As per Shop Hop rules, we will be stamping passports during the following hours:
Monday – Saturday: 9am – 7pm
Sunday: 10am – 6pm
Fabric & Kits
The Western Washington Quilt Shop Hop fabrics are designed by In The Beginning Fabrics and Clothworks Textiles. The fabric is available on our website or in-store. Pre-purchases are accepted now. These two Seattle-based fabric companies design exclusive fabrics for this annual Shop Hop. The fabric is available for a limited time, and only from participating shops. Once it is gone, it's gone forever! 
Goal
Have fun visiting shops, meet people, collect block kits and have passports stamped. 
Prizes
To be eligible for prizes, you must turn your passport stamped by 13 shops by Thursday, June 29th at 5pm to one of the participating shops. See full rules and more info at www.washingtonquiltshophop.com
You can pre-purchase the quilt block kit ($5.99) in the store now. The kit will be available to pick up starting June 16, 2023.
You can pre-purchase the fabric on our website or in the store now. The fabric will be available to ship (or pick up) starting June 16, 2023.
You may be interested in these...
Each icon represents a day! We have the supplies you need to get started. Learn how it works over at Stircrazycrafter.com. For more hand-stitch project ideas, check out our Pinterest board!
Sewing projects with instructions...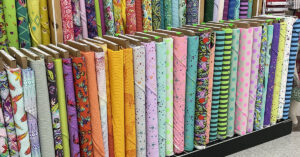 We have the latest fabric collections by Tula Pink, including Fairy Dust, Everglow, and Neon True Colors. Trust us, these fabrics are
Read More »
In-Store Sewing & Quilting Classes