Unique Christmas Decorations available at our Monroe location
We wanted to show you a sneak peek of our unique Christmas decorations. It's impossible to show you everything here, but below you'll get a glimpse of our Christmas gnomes, Christmas wreaths and garlands, Christmas ornaments, Christmas ribbons and other Christmas decorations. Stop by our store soon to grab these beautiful holiday decorations before they're all gone!
Assorted Christmas Gnomes
Any of these adorable Christmas Gnomes will fit perfectly with your existing Christmas decorations. The hard part will be to choose which one you'll take home with you. We have multiple gnome sizes and styles to choose from. (while supplies last)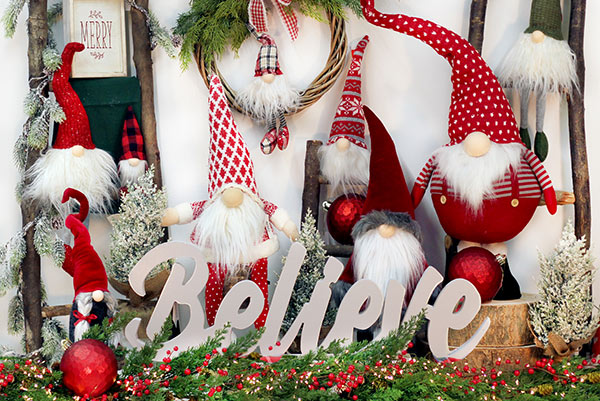 Add Decorative Lanterns to your Christmas Décor
First, choose a decorative lantern from our wide selection. Then add a battery-operated candle inside with a few small Christmas floral picks or pinecones. Finish it off with a bow on top. If you'd like to learn how to make a bow, visit our YouTube channel here where Ann from our sister location will show you how easy it is to make in a few simple steps.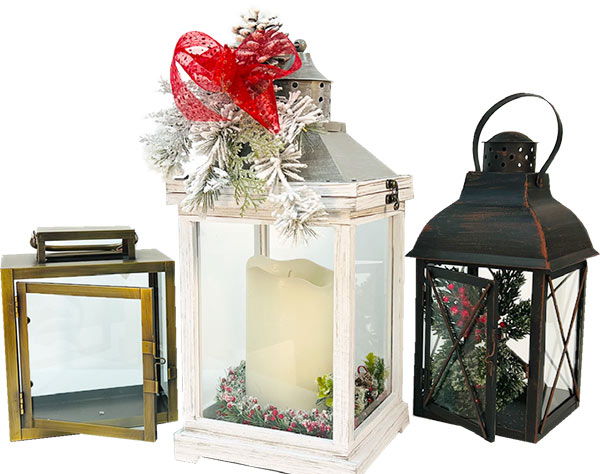 Add a touch of the holiday spirit in your home or office by hanging one of these beautiful framed Christmas quotes accompanied by a framed art piece.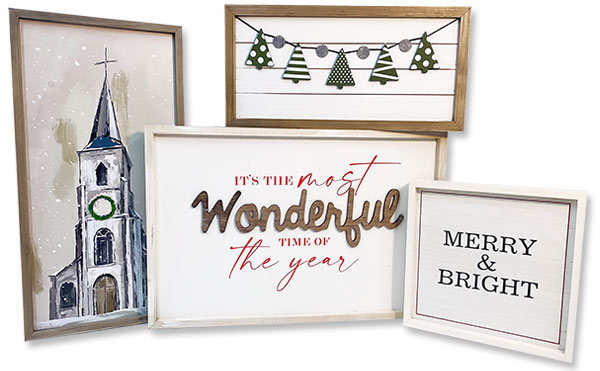 Tiered Galvanized Tray - Mini Christmas Village
This is such an easy Christmas decoration to make! Spread some artificial snow inside the trays, then surround our mini galvanized house ornaments with some mini bottlebrush trees. That's it! This tiered galvanized tray mini Christmas village makes a great holiday table centerpiece, or mantel decoration.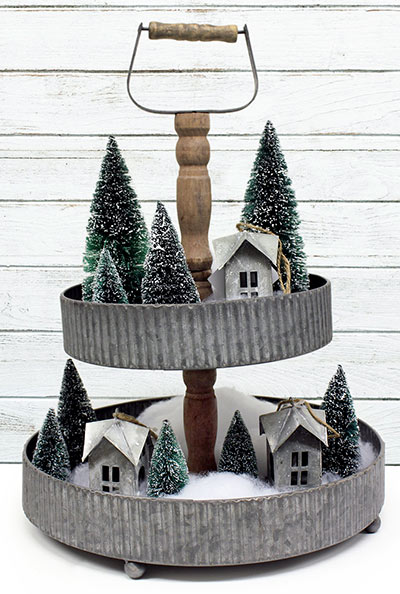 Unique Christmas Ornaments
All these adorable and unique Christmas ornaments will bring a smile to your friends and family members' face. Come in to see our entire selection. (while supplies last)


Christmas Wreaths and Garlands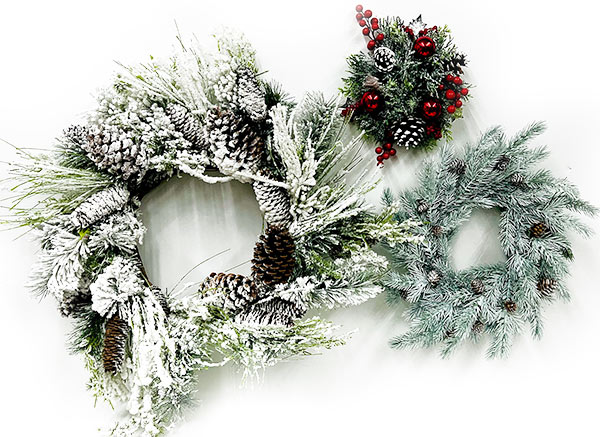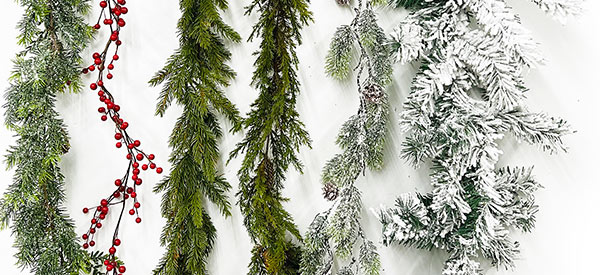 Our Christmas ribbon rolls come in many designs and widths. Come in to see which one would fit your project.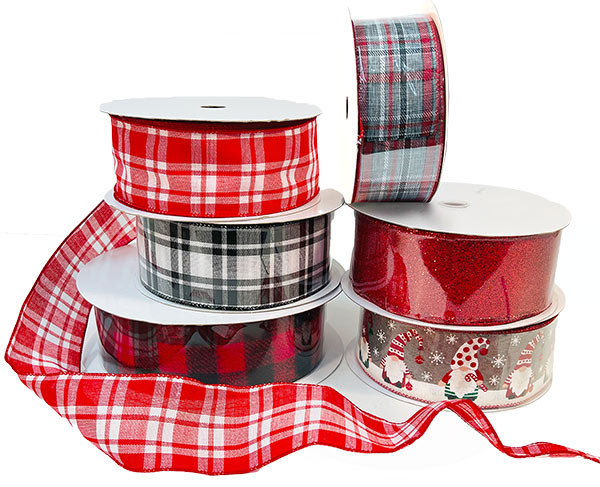 (Video) Learn how to make a BOW for your Christmas tree
In this easy-to-follow video tutorial, Ann will teach you how to make bows just like a professional floral designer. These bows are perfect for Christmas, birthdays, anniversaries, and any other celebration that's coming up in your family.
A Cheerful Giver Candle Company
Make any room feel oh so warm & cozy with one our  "A Cheerful Giver" holiday candles.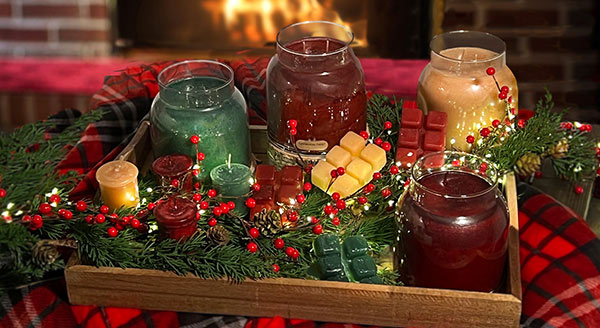 Our Christmas Floral selection is 30% off reg. prices!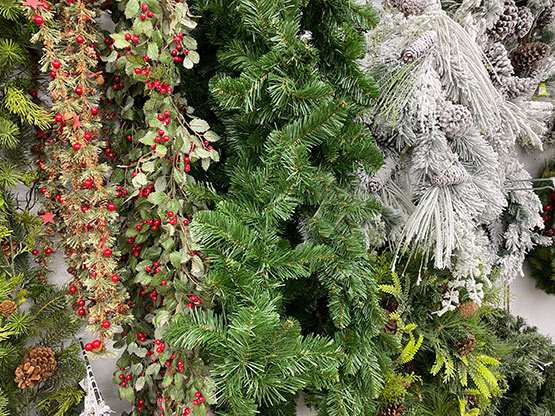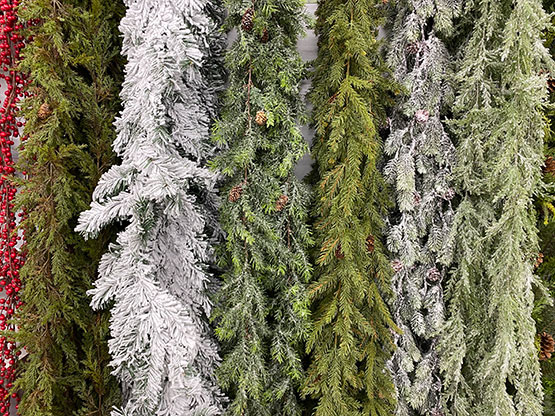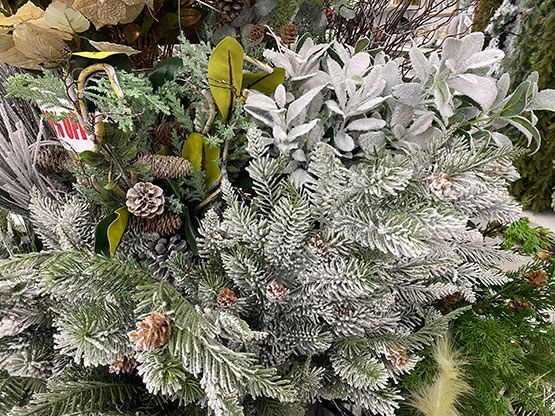 Blog posts from both stores: