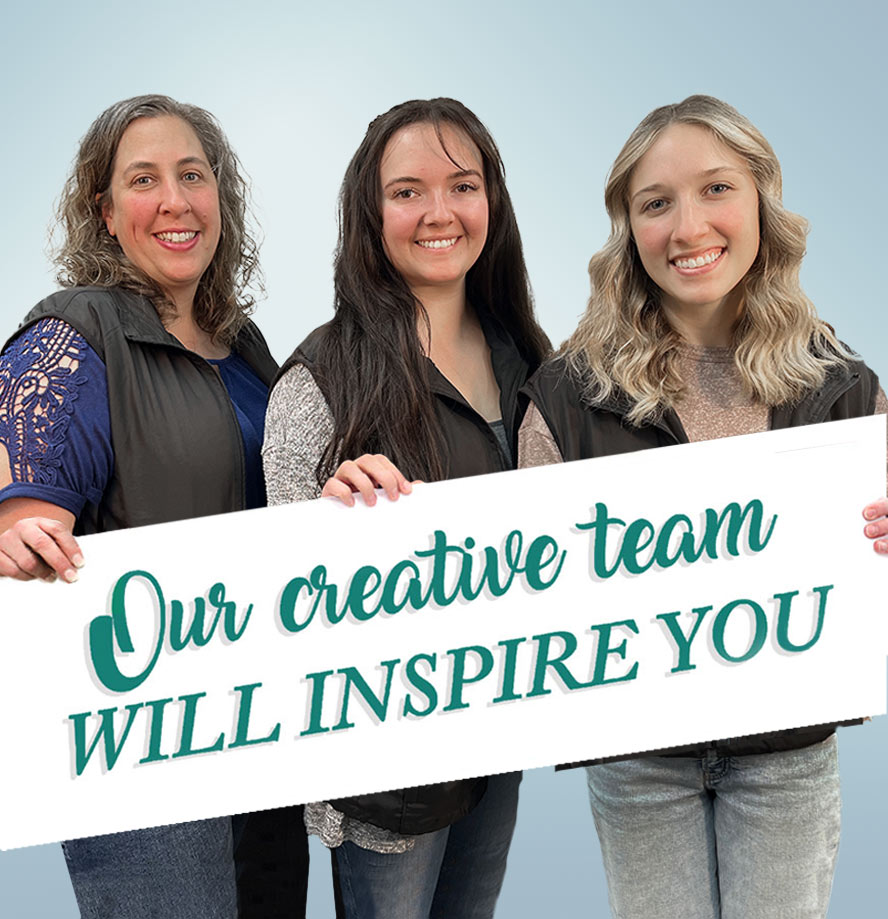 Ben Franklin Crafts and Frame Shop
We have two great locations to serve you.
Click on the location nearest you to catch up on their latest blog posts, craft projects, products, and inspiration:
Our Ben Franklin Crafts and Frame Shop stores offer everything you need in:
Paper Crafts, DIY Projects, Fine Arts, Jewelry Making, Kids Crafts & Games, Sewing & Quilting, Needle Arts, Custom Framing, Home Décor, Floral and more!
Ben Franklin Crafts and Frame Shop
Ben Franklin Crafts and Frame Shop
Visit our Blog page regularly to see some of our latest seasonal craft ideas!
We have amazing designers that are here to inspire you! They create projects using the newest products available in our stores for the latest trends in the craft industry. We're here to help you with your crafting projects! Visit our Blog page HERE. You can also click on any link below to get started!
I ABSOLUTELY LOVE EVERYTHING ABOUT THIS STORE!!! the employees are so knowledgeable and helpful!! The selection and variety of all different crafts and projects. If they don't have something you're looking for, they will do their best to order it. Take advantage of their events, they are so much fun!! I love the selection in their classes, the instructors are terrific!! I literally go through "BEN FRANKLIN" withdrawals when out of town!! Best craft store around by far!!!
Loved the whole experience! I went into Hobby Lobby for the first time a few weeks ago and was literally blown away and was too overwhelmed with the amount of stuff they had. It was way too much visual information to take in. I couldn't find what I wanted and was too visually stimulated to really focus on anything. Here at Ben Franklin they seem to have just as much selection, but it is very accessible and user friendly! A little too user friendly as I bought way too much stuff lol! But I am using all of it! Plus they gave me some amazing ideas on how to finish other projects that weren't really related to what was on the shelf. Overall it was a very inspiring and fun shopping experience. I was grateful to have gone right before the snow hit so I had lots of time to do my projects:)
HUGE shout out to TJ and Annie in the photo/frame department. Those 2 truly saved the day for my friend and I - trying our damndest last minute to get very important and sentimental t shirts made to wear to a concert honoring my Mom. We walked in panicked and stressed after trying all night the day before to make them ourselves. Annie was nothing but compassionate and patient and did everything in her own power to help us. TJ had them done in an hour and they turned out perfect. Minutes before we had to leave for the show. They'll probably never know how they were the true heroes of this entire experience for us. Thank you thank you thank you Ben Franklin for having such a wonderful staff!!
ENRICHING LIVES & COMMUNITY THROUGH CREATIVITY