UPDATE: SOLD OUT. You'll love this latest gnome kit that our team has put together for you gnome lovers! This 7″ colorful mini gnome kit includes everything you need to make 1 gnome. 
Supplies included in a kit to make 1 colorful mini gnome:
(Supplies may vary by store, however, special store-to-store orders can be placed with a one-week turnaround. Substitutions will be suggested if a product is no longer available.)
• Felt
• Yarn
• Buttons
• Wood Bead
A hot glue gun and glue will be needed, but is not included in the kit.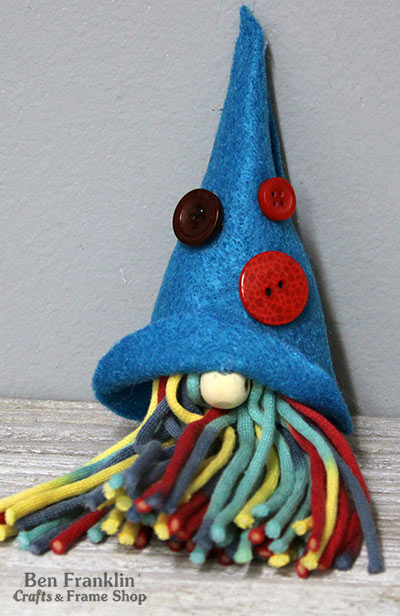 Watch the video for step-by-step instructions. Click HERE.
1. Place the felt down with the point at the top. Make the hat by adding hot glue to the right or left side of the felt, then roll to make a cone shape by closing the hat from the bottom to the top using your fingers to put a bit of pressure on the felt to make sure it holds together.  (Use a craft stick to do that if the hot glue is too hot.)
2. Make the tassel string beard by cutting 30 12-inch pieces of the yarn.
3. Fold all yarn pieces in half and tie it together using an extra piece of yarn (about an inch down from the fold) to form a tassel.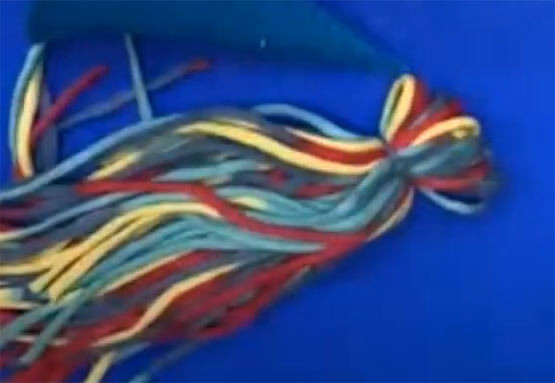 4. Pull and stretch the felt hat now that it is dry making the ends flare out. Fold up and glue a small portion of the front to create a brim.
5. Add hot glue to the tassel beard and attach it to the inside of the hat. Trim the yarn to make the beard even.
6. Attach the wood bead nose with hot glue under the center of the hat where the brim is folded up.
7. Add the button embellishments to the hat using hot glue.
Display in your window or from a cute 3-tier stand.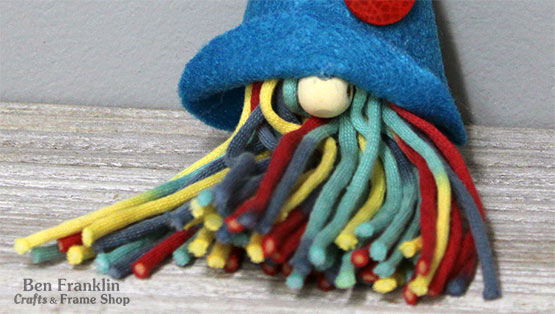 Store Locations: Bonney Lake & Monroe, WA