Enjoy making these easy crafts this summer that'll have you say, "I can make that!" Each craft has been tested and Ben Franklin approved for fun and creativity, so we just had to share!
Scroll down to watch the video tutorials, and make sure to pin them on your Pinterest board to save these easy crafts for later.
(Supplies may vary by store, however, special store-to-store orders can be placed with a one-week turnaround. Substitutions will be suggested if a product is no longer available.)
REVERSE Tie-Dye Technique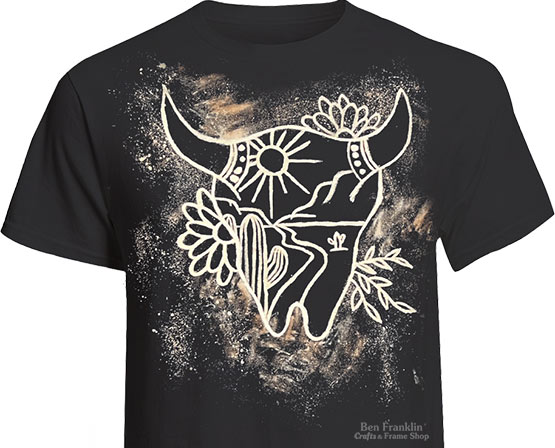 REVERSE TIE DYE takes custom clothing to a whole new level! Bleach beautiful designs onto clothing by mixing bleach with water in our water brushes! The brush will allow you to have more control over where you place the mixture and create intricate designs. Visit us for supplies today!  CLICK HERE TO WATCH THE 0:33 SECOND VIDEO TUTORIAL ON PINTEREST.
The supplies you'll need to make the reverse tie-dye t-shirt:
– Black (dark) T-shirt
– Water Brush
– Stencil (to easily create your design) – optional
– Water-Soluble Marking Pencil (to trace your design from the stencil) – optional
– Bleach (not available in-store)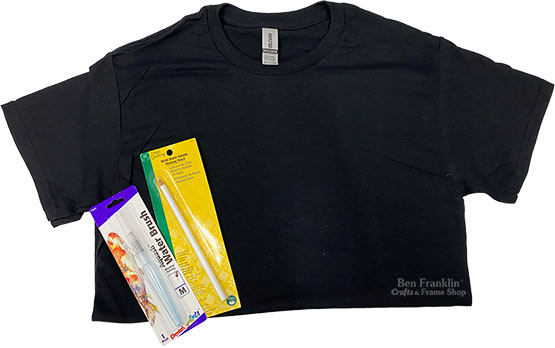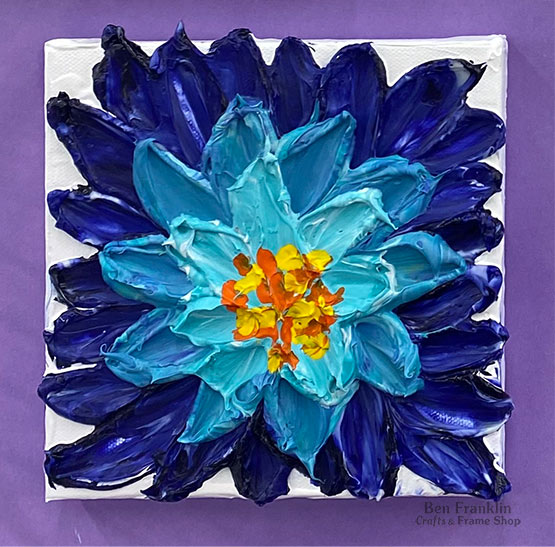 The supplies you'll need to create thick painting art:
– Acrylic Paints
– Super Heavy Gesso Acrylic Medium (available at the Monroe store only)
– Stretched Canvas
– Palette Knife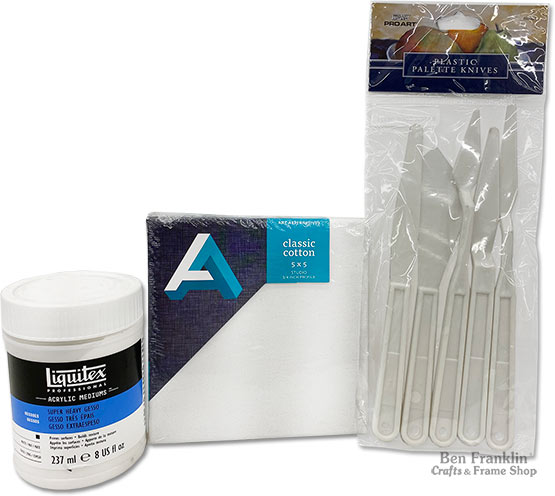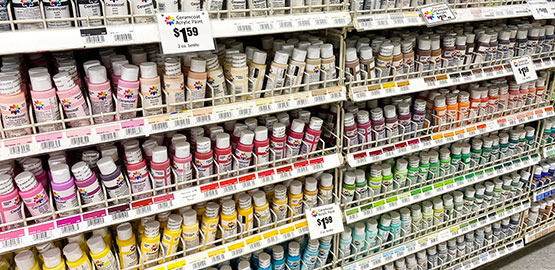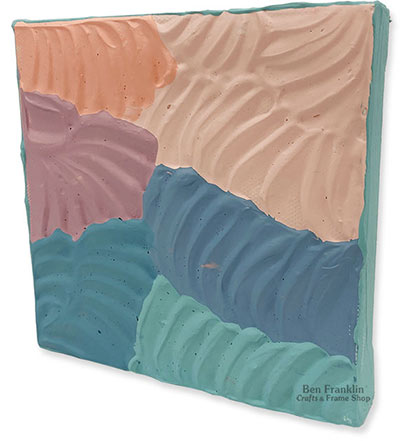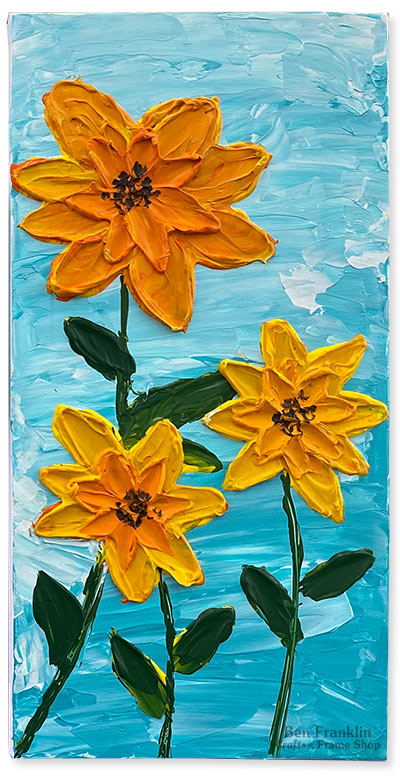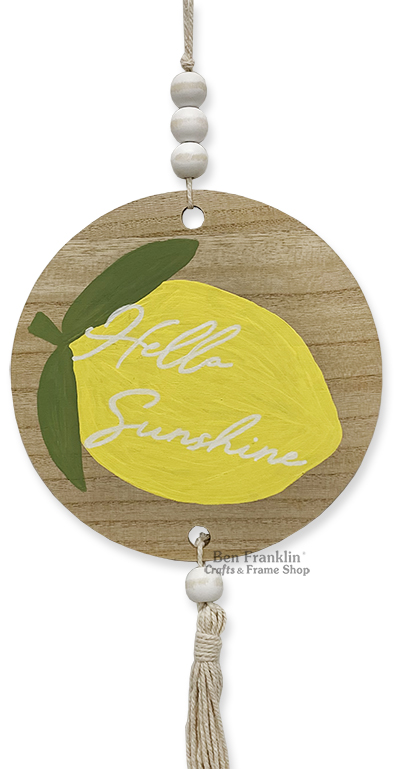 The supplies you'll need to create the lemon plaque décor:
– Acrylic Paints
– Paint Brushes
– POSCA Paint Pen 
– Wood Surface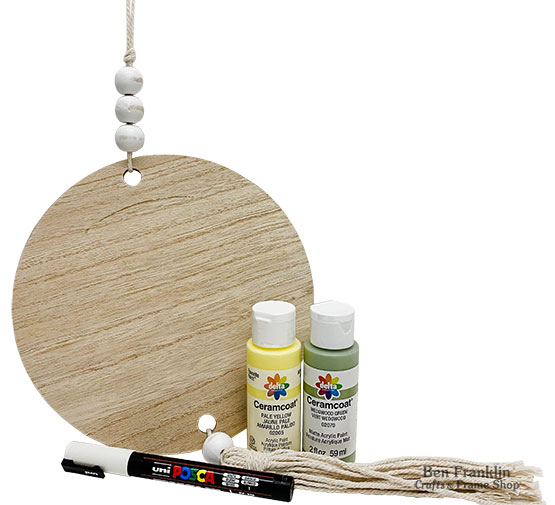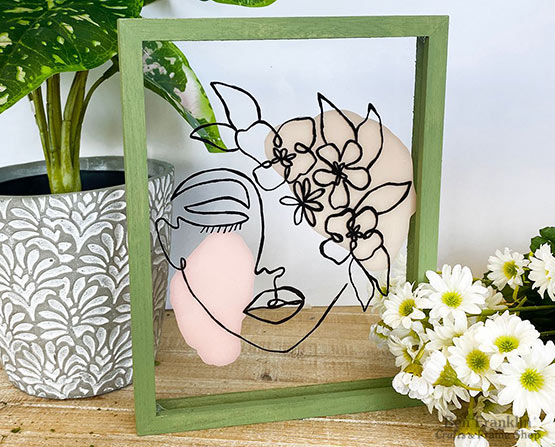 Use one of our many frames as your surface to create art on glass. It's easy! We did a video tutorial a few months back.  CLICK HERE TO WATCH the VIDEO.
The supplies you'll need to create art on glass:
Glass surface (we used a picture frame and removed the backing)
Paints (your choice of colors)
Foam brush (optional to use paint brushes depending on the details)
Sharpie pen
Stencil (if you don't want to create your own design) – optional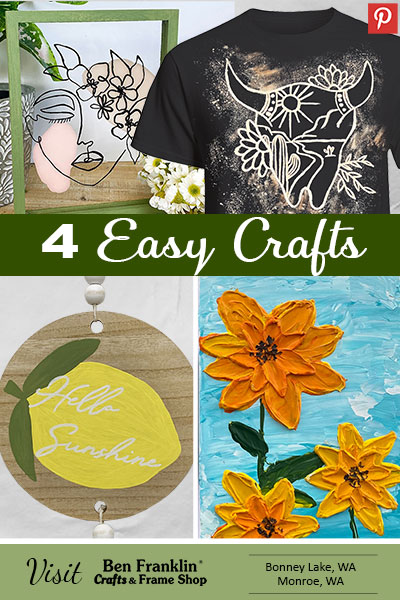 Store Locations: Bonney Lake & Monroe, WA