Frame and Preserve Family Heirlooms
(Supplies may vary by store, however, special store-to-store orders can be placed with a one-week turnaround. Substitutions will be suggested if a product is no longer available.)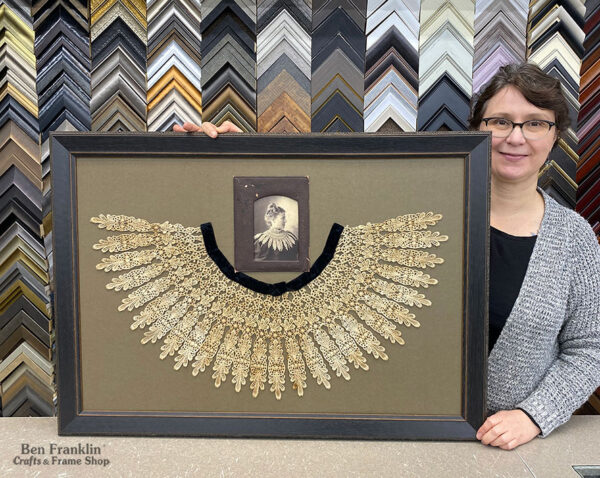 Both our Frame Shops can custom frame anything that you will bring us. We can either do it in a custom-made frame or shadowbox. We have a huge selection of picture frame moldings to choose from. By the way,  your valued piece always stays in our store while it is expertly framed, which means it is safely cared for.
Today's blog post is dedicated to this beautiful antique lace collar that a customer brought with a picture of a family member wearing it at the beginning of the century! She wanted us to create a unique shadowbox that would showcase and preserve this beautiful piece for years to come.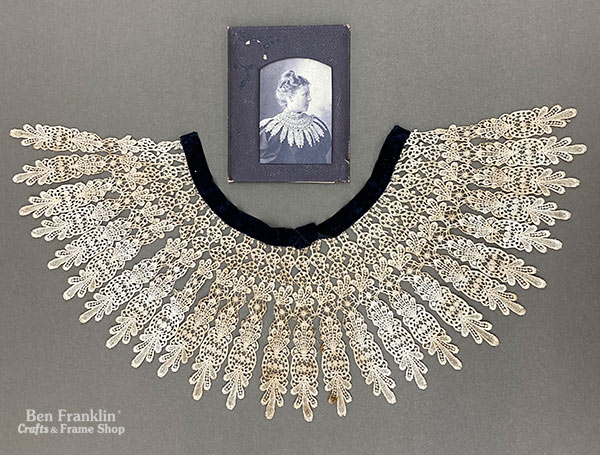 After a consultation (which is free by the way!) with the customer, one of our framing specialists carefully flattened out the lace. Then, she used a needle and some thread to tack in place the entire lace collar. This way, it will stay in place in its new frame.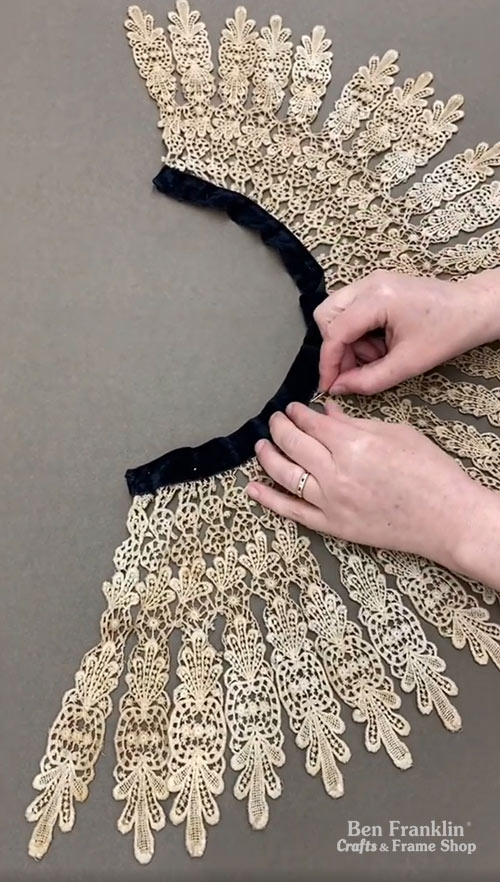 The customer was very pleased with how her framed lace collar turned out! Instead of having this beautiful memorabilia tucked in a drawer, she will be able to display it on her wall for everyone to see.
We love framing your family treasures and learning the history behind each piece. Therefore, we're always looking forward to see what the next customer will want us to put in a picture frame!
Bring us yours today!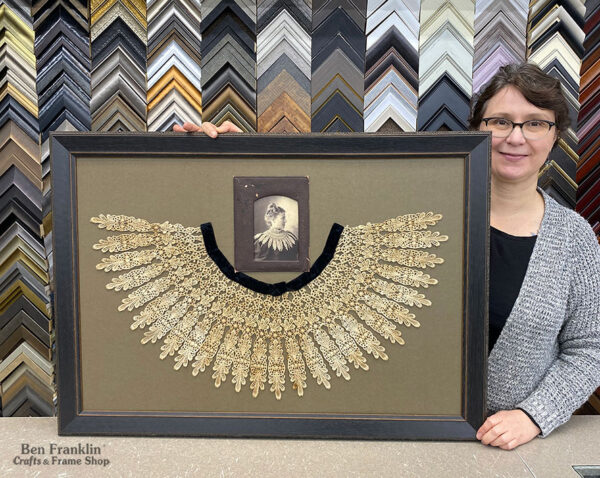 Store Locations: Bonney Lake & Monroe, WA