Have you been looking for Easter crafts? This year, Easter is Sun. April 17, less than a month away. To help you decorate your home for this special celebration, our team came up with this easy-to-make project. Below you'll find step-by-step instructions on how to make an Easter Garden using our terra cotta pots, SuperMoss, craft sticks, rocks and floral stem! We also created a short video to show you how to make it. Scroll down for the tutorial and the video.
Supplies needed to make an Easter Garden:
(Supplies may vary by store, however, special store-to-store orders can be placed with a one-week turnaround. Substitutions will be suggested if a product is no longer available.)
Terra Cotta Pot and Saucer (we used a small pot and a larger size saucer)
Wood Craft Sticks (regular and mini)
Small River Rocks
SuperMoss® Preserved Moss
Floral Stem (your choice)
Hot Glue / Glue Stick
Scissors
Paint brush
Paint (we used brown)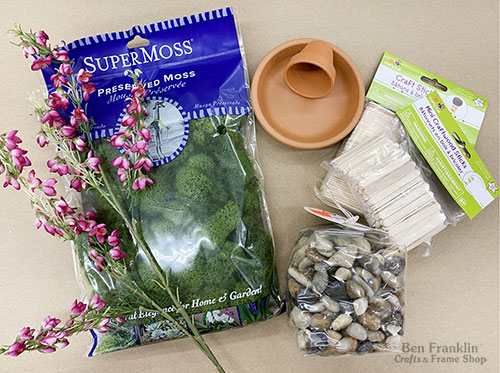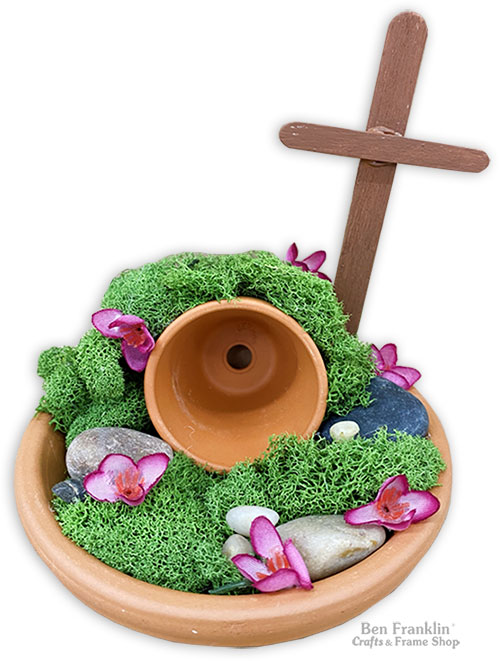 Video tutorial on how to make an Easter Garden:
1. Glue the small terra cotta pot sideways onto the saucer, closer to the edge.
2. Glue the moss onto the saucer and around the pot, then add the desired amount of rocks.
3. Create a cross using a craft stick and a mini craft stick. Glue them together, then paint them. Let it dry completely.
4. Glue on your floral stems to the moss. Glue in your cross to finish your Easter Garden!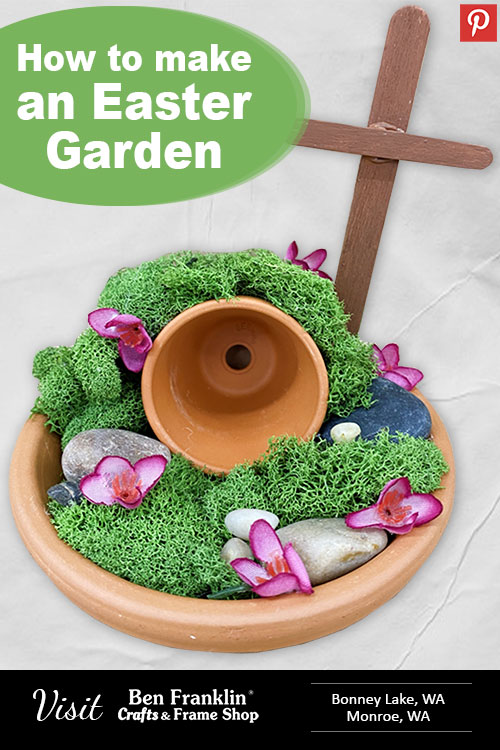 Store Locations: Bonney Lake & Monroe, WA