Want to know how to make a window treat box? In this tutorial, Melanie will show you how to create these fun window boxes using our acetate sheets, scissors, scoreboard, favorite adhesive, and scrapbook paper. For the box that we created in the video, we used the "Outdoor Adventures" paper line by Carta Bella and filled with candy (also fits a gift card!). The bone treat box shown above was created using Graphic 45 paper.
Supplies needed to make a Window Treat Box:
(Supplies may vary by store, however, special store-to-store orders can be placed with a one-week turnaround. Substitutions will be suggested if a product is no longer available.)
• 1 12"x12" sheet of cardstock paper
• Acetate sheet
• Bonefolder and scoreboard
• Scissors
• Favorite adhesive (we used both glue and double-sided tape)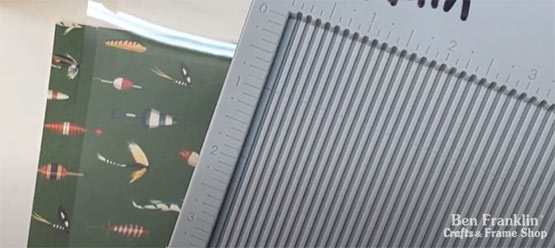 Watch the video for step-by-step instructions. Click HERE.
Acetate Window:
1. Cut the acetate sheet to 3"x10".
2. Score the acetate piece on the long side at 2⅜", 4¾", 7¼" and 9¾".
3. Gently press the score lines.
4. Apply ⅛" adhesive to the quarter inch tab (along the 3" side).
5. Fold both sides into the middle and press the tab to the other side to form a box. Attach ends together with adhesive.
Lid and base:
1. Cut two 4"x4" pieces from the cardstock paper.
2. On both pieces, score ¾" from the edges from each side.
3. Burnish the scorelines.
4. Choose 2 sides opposite of each other and cut along the scorelines from the edge to the scoreline perpendicular to your edge. Set aside 1 piece for step 7.
5. Fold in and glue to form the lid.
6. Add your favorite embellishments to the lid (bow, jute, buttons, or anything else you'd like to add to decorate the lid).
7. For the base, fold and add adhesive to the long sides (inner-side).
8. Place the finished window on top of the base and fold up the sides to fit around the acetate. Add adhesive to the remaining sides and do the same.
9. Add remaining embellishments, let dry, and then fill with goodies!
Make a Window Treat Box for...
Use this technique to make treat boxes for the holidays, birthdays and events with any of our themed papers from our Paper Crafts department! Perfect for a graduation gift, Valentine's Day, Summer parties, teacher's gift and more!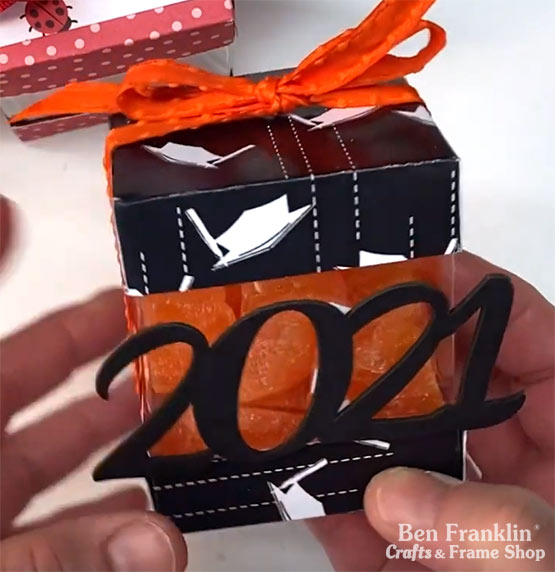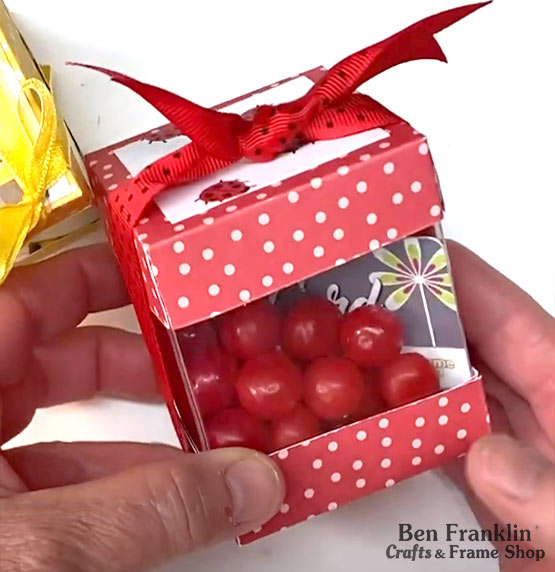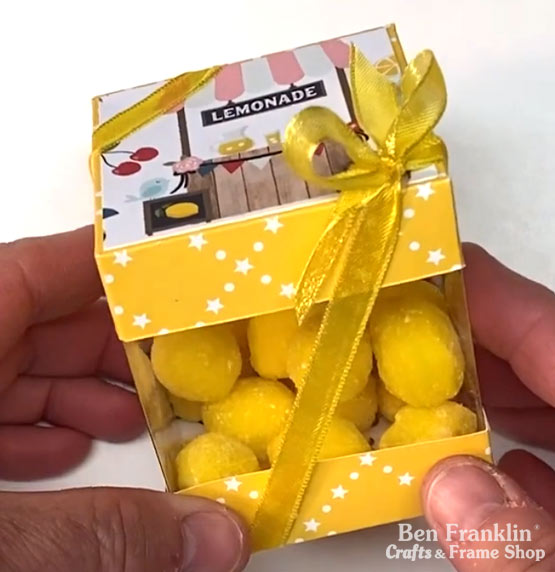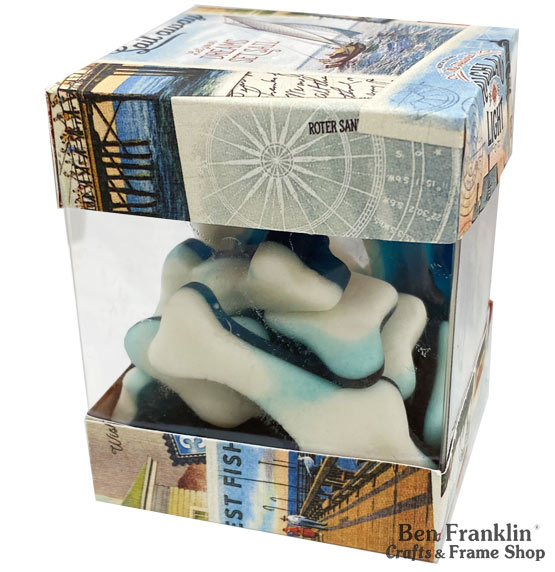 Store Locations: Bonney Lake and Monroe, WA