This fun DIY wood bead pumpkin is super easy to make! Just slide our wooden beads on wire pieces, wrap the ends, and add your favorite floral leaves. Level: EASY.
Scroll down for the step-by-step printable instructions.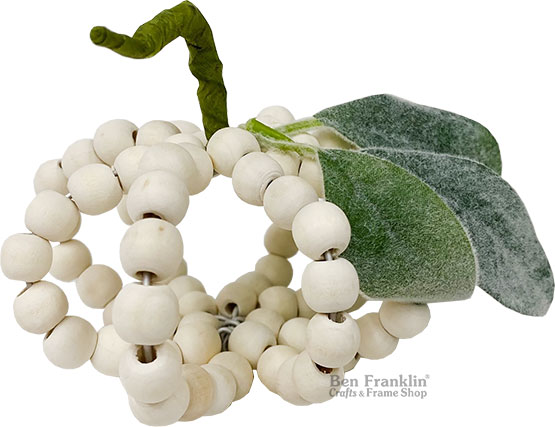 Here are the supplies needed to make a DIY Wood Bead Pumpkin:
(Supplies may vary by store, however, special store-to-store orders can be placed with a one-week turnaround. Substitutions will be suggested if a product is no longer available.)
1/16in Armature wire
Wood beads
Floral leaves
Glue dots
Floral tape
1. Cut 4 pieces of wire at 15" lengths. Twist those wire pieces together at the center. Space each spine out evenly and curve them slightly upward from the center.
2. Place 10 beads on each spine (more or less depending on the size of your beads) and then gather all the ends of the wire pieces together and twist them together.
3. Wrap the wire ends using some floral tape to create the stem.
4. Place a glue dot at the base of the stem and stick on the leaves.
5. Shape and bend the wire as desired to create the look that you want.
Below is another version of our beaded pumpkin. Have fun with it! Make it whatever color you want!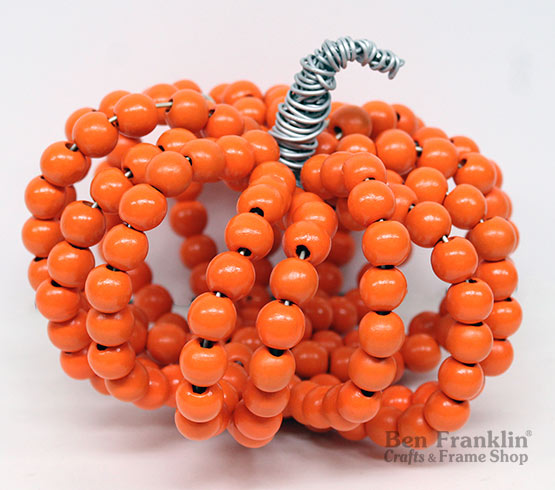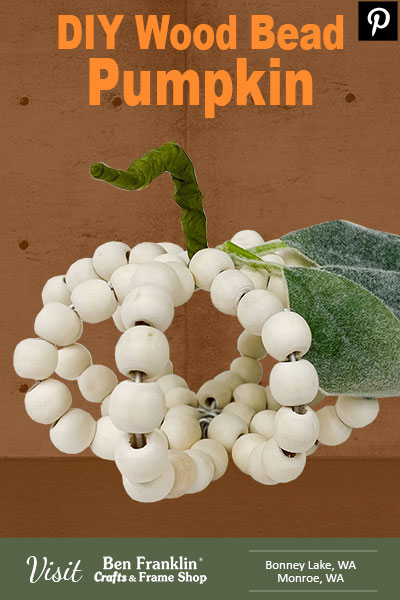 Store Locations: Bonney Lake, WA & Monroe, WA