You'll find so much sweetness in our newest Easter craft projects; wood slice bunny and chicks! Once you make one, you won't be able to stop! Invite the kids to join you. They'll love the results.
We're including in this post the instructions & a Shorts YouTube video that shows you how to make the bunny, and the chick (both the big and small versions). These would make great gifts for teachers, grandparents, classmates, and neighbors! It's easy to spread the sweetness with these adorable crafts!
Keep scrolling all the way to the bottom of this post if you'd like more Easter craft ideas. You'll find our popular yarn carrot, and the bunny gnomes made with pom poms and felt.
DIY Wood Slice Bunny and Chicks
(Supplies may vary by store, however, special store-to-store orders can be placed with a one-week turnaround. Substitutions will be suggested if a product is no longer available.)
SUPPLIES:
Wood Slices (two 8″ and one 4″)
Heart Wood Cut-Outs (4 for chick, 2 for bunny)
1.5″ White Pom Pom (for the bunny)
White Felt (for the bunny)
White & Yellow Acrylic Paint
Paint Brushes
Hot Glue & Glue Gun
POSCA Paint Pens (use used orange, black and white)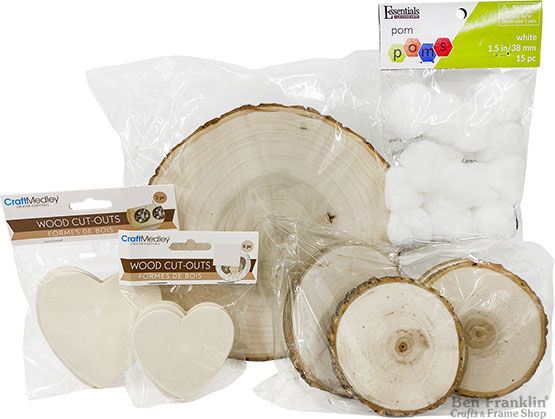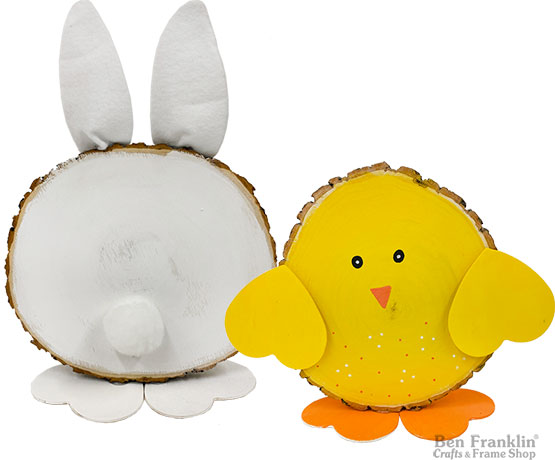 YouTube Shorts video tutorial on how to make "Wood Slice Bunny & Chicks"
Paint your wood slices and heart shapes with some acrylic paint. We painted the bunny pieces white, and yellow for the chicks. Let dry completely.
BUNNY:
– You'll need to cut 2 ear shapes out of the white felt. 
– Hot glue the pom pom to the painted side of the white wood slice, towards the bottom. This will be the tail. Use more glue to tack in place the ears and the heart "feet".
CHICK:
– After the wood slice is dry, use your Paint Pen to draw the face.
– Glue on the heart shapes for wings on the side of the wood slice. Glue the last 2 heart "feet" on bottom of the wood slices.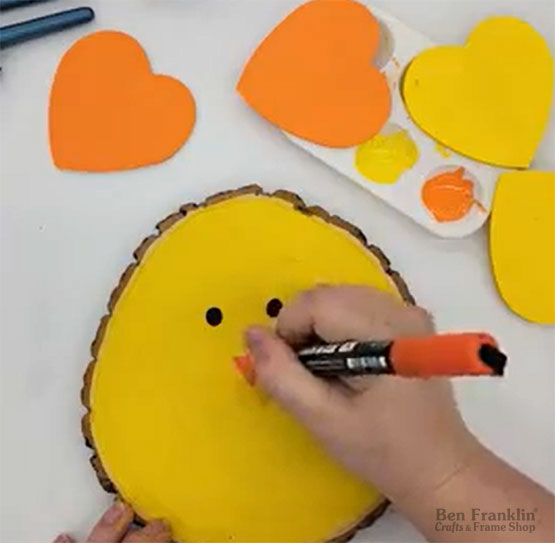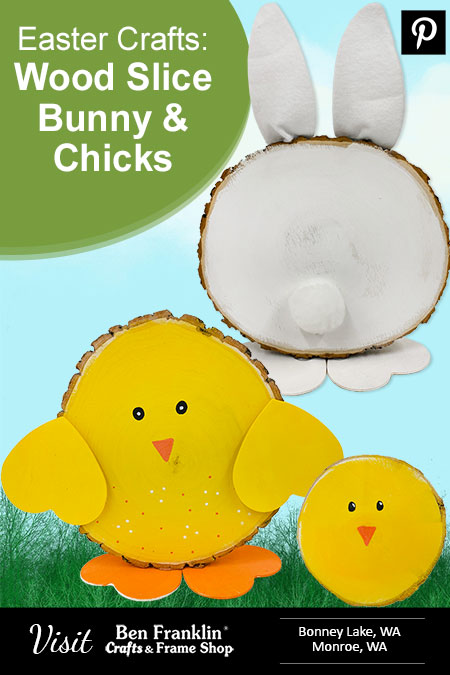 Here are 2 more Easter crafts that were very popular last year:
The DIY bunny gnome project is on a separate blog post HERE. (Note that the faux fur pom poms are only available at our Monroe store)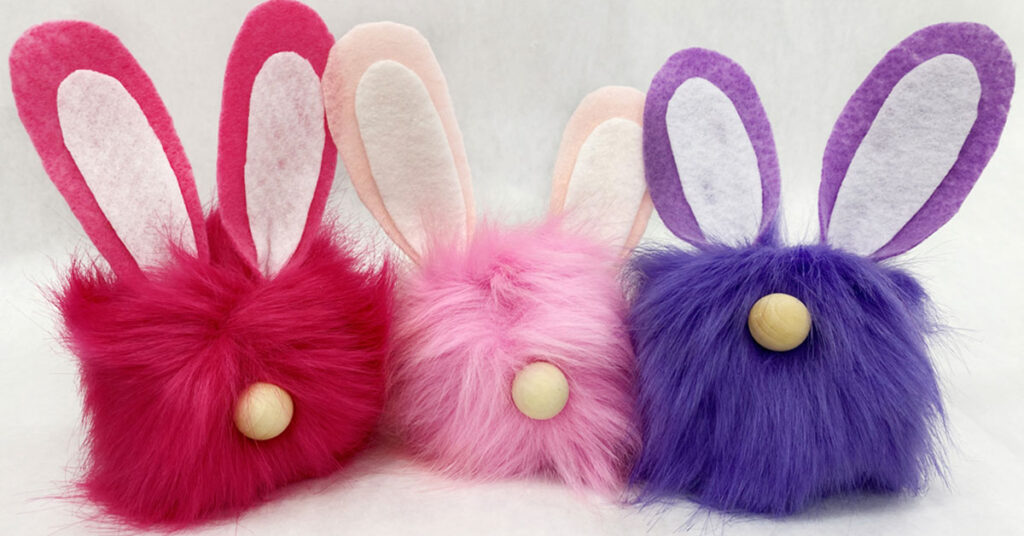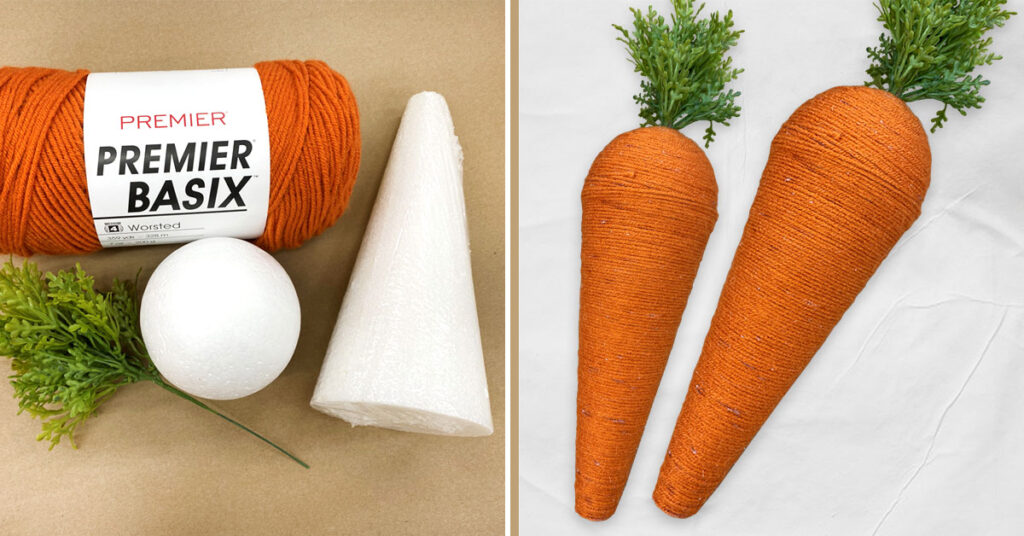 Store Locations: Bonney Lake & Monroe, WA