Make Valentine's Day extra fun with these DIY Date Night Dice. Write on the blocks suggestions of things you'd like to do with your loved one on Valentine's Day, or use this game anytime during the year! Roll the dice, and start creating great memories! This idea could also be used with the kids for weekend activities with the family!
Supplies needed to make Date Night Dice
Here's a list of the supplies you'll need to make your Date Night Dice – all available at our Ben Franklin Crafts and Frame Shop stores in Bonney Lake & Monroe, WA:
SUPPLIES:
• Two 2″ Wood Blocks
• Acrylic Paint (color of your choice)
• Dotz Stick Dotting Adhesive (great for large areas and free form designs)
• Paint Brush
• Paint Pens
• Paper (on which you'll trace a heart to use as a template)
• Diamond Dotz – Resin Gems (color of your choice)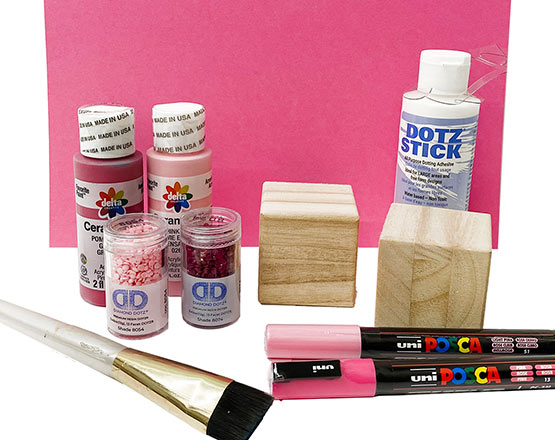 1. Start by painting the wood blocks in the color of your choice with the acrylic paints. Make sure it's completely dry before you move on to the next step.
2. Draw a heart on your paper and then cut it out. Use it as a stencil to draw a heart on one side of each wood block.
3. Brush on the Dotz Stick Adhesive inside the heart shape on each block. Wait for the glue to dry. Once it's dry, it will still be sticky for the Diamond Dotz to be applied on.
4. Place your Diamond Dotz onto the wood block, filling the sticky heart shape. (*Tip: paint the hearts a similar color as your Diamond Dotz. It will help prevent unwanted gaps showing too much between the gems.)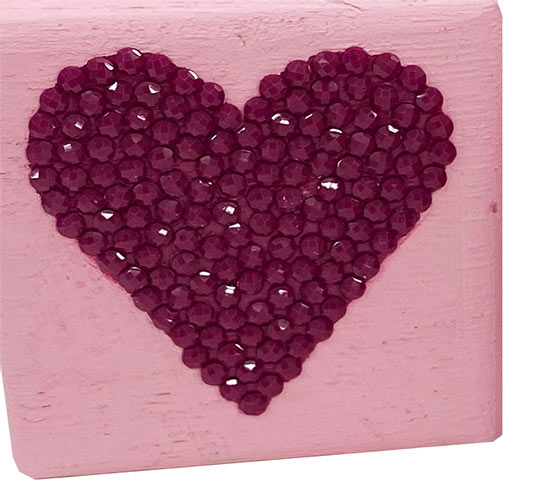 5. Write down your favorite date ideas on each of the remaining sides of the blocks using the paint pen.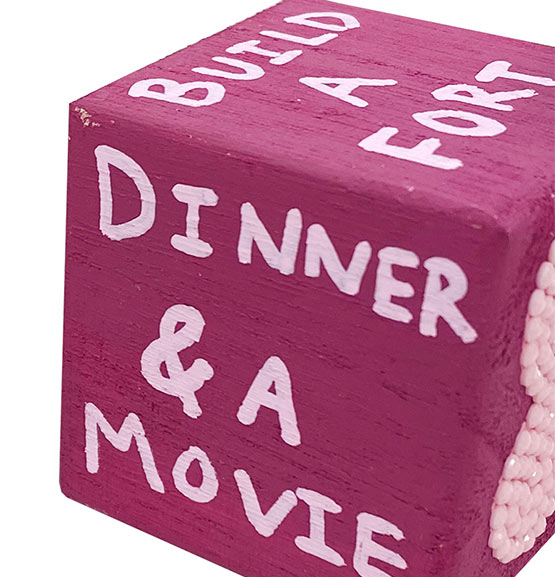 6. Add more blocks if you have more ideas for a great date!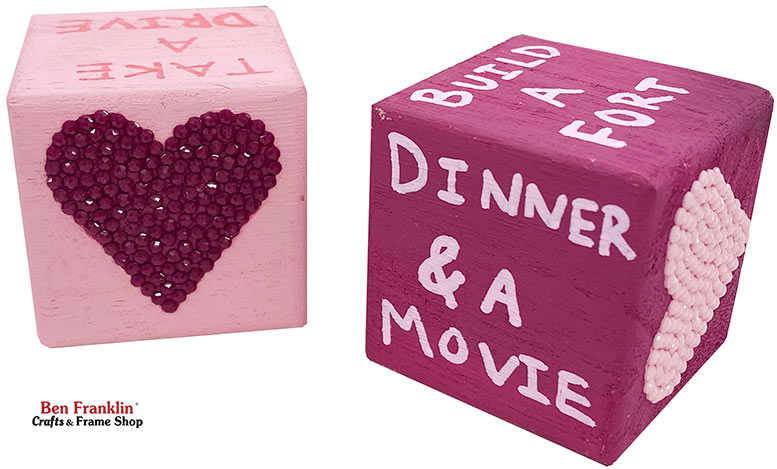 (Supplies may vary by store, however, special store-to-store orders can be placed with a one-week turnaround. Substitutions will be suggested if a product is no longer available.)
Store Locations: Bonney Lake & Monroe, WA