Our adorable DIY Bumble Bee Gnome would be a great gift, or maybe a new addition to your office or craft room. Just remember to BEE yourself, BEE happy!
Supplies needed to make a DIY Bumble Bee Gnome:
Here's a list of the things you'll need to make this gnome – all available at our Ben Franklin Crafts and Frame Shop store in Monroe, WA (while supplies last):
5″ x 10.5″ Comb Fabric
2″ Wood Round
Black Chenille Stems (2)
Pencil & Scissors
Hot Glue Gun
4″ x 6″ White Beard 
1/2 Inch Wood Button Plug
1 Pack of Bee Stickers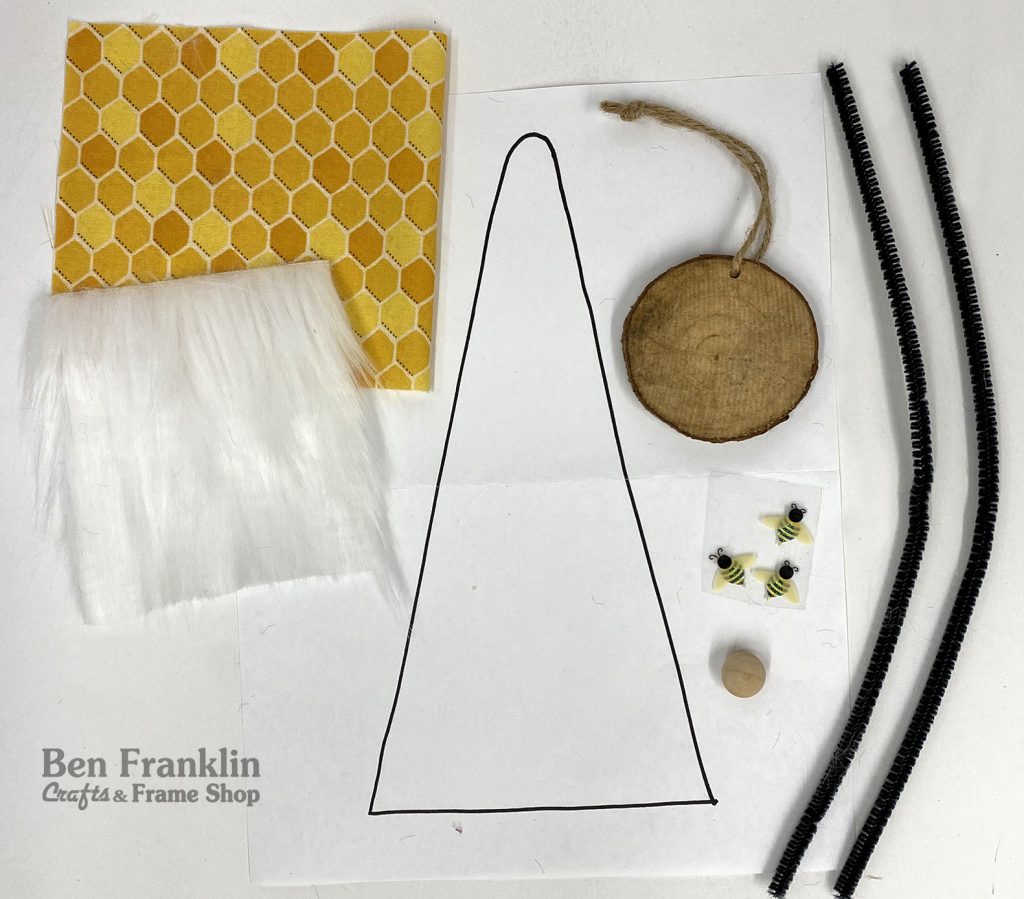 1. Take your wood round and glue your white beard slightly higher than halfway on the circle. After you're done with that, trim the extra.
2. Then glue your 1/2″ wood button plug in the center of your beard. Make sure there is some beard above the gnome nose. It will allow room for the gnome hat.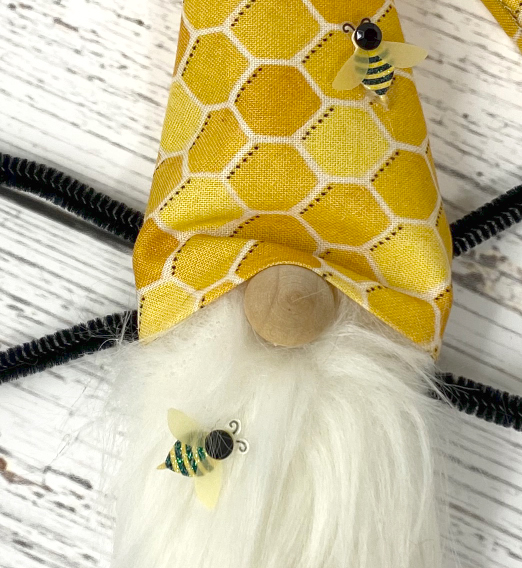 3. In this step, you'll be making the cone hat for your DIY Bumble Bee Gnome. Trace the pattern on the backside of your fabric and cut out. Use your glue gun to glue the hat into a cone shape.
4. Slide the hat onto the wood round until the hat is right above your gnome's nose. Finally, hot glue the hat in the back to secure.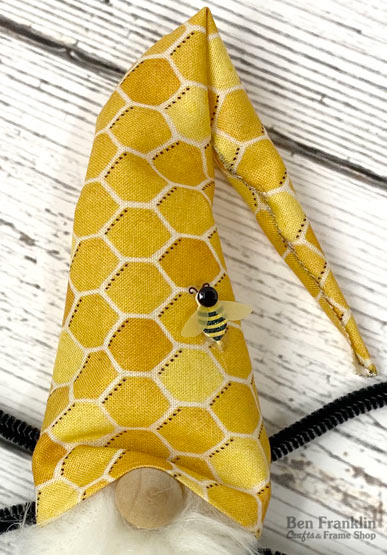 5. For the final step, you'll attach your chenille wings and bee stickers using your hot glue to secure in place.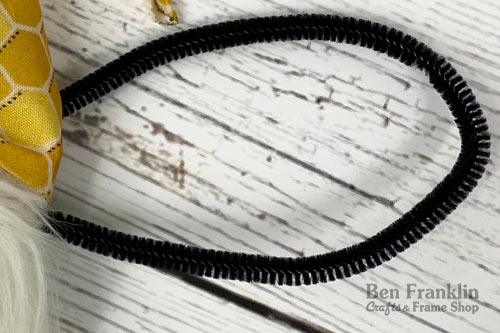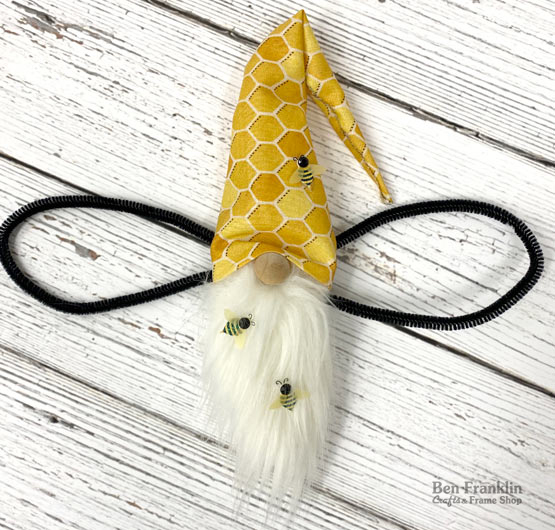 Store Location: Monroe, WA