Regional Framing Competition > Custom Framing WINNER: Our Frame Shop framers participated in the Framers Inventory Framing Contest twice and won both times. As you can see in the pictures, they won for their creativity and unique framing style! In 2014, they won 2nd prize, and in 2016 they won 1st prize. The contest included framers from 4 states: Washington, Idaho, Oregon and Alaska.
As you can see, our Frame Shop has so much more to offer than cookie cutter frames! We invite you to check out this video where Brad shows you these two custom framed pieces.
Winner of 1st prize (2016): We used a textured mat that matched Ian McRae's photography. We took chunks and cut out pieces of that same textured mat and placed them in the interior mat. This technique was a great way to mimic the chunky rocks in the image.
Winner of 2nd prize (2014): Individual little pieces were cut and used in a mosaic pattern to create a solid frame. Also, colorful moulding pieces were added to the frame itself. With that process, it gave the sense that the lines striking sideways were extending the art into the frame itself.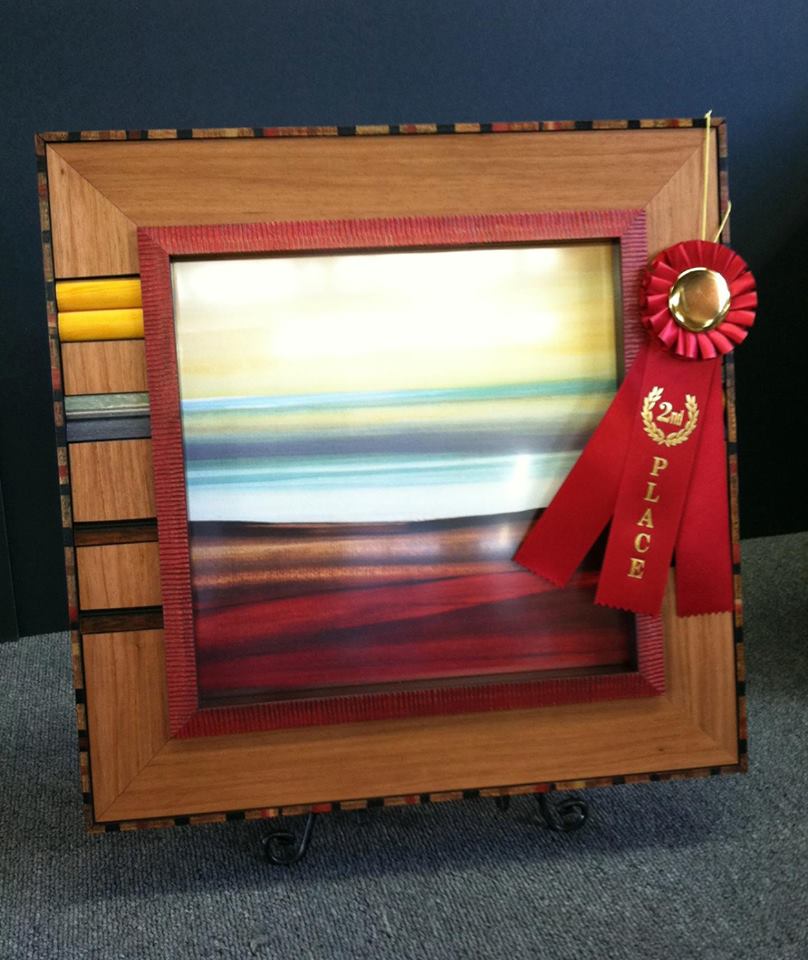 Custom Framing Winner - twice!
Brad and his Frame Shop team are very thankful for the opportunity to participate in these competitions and to have been voted custom framing winner twice!