Father's Day is right around the corner, so why not start thinking about what gift you'd like to offer him this year. Here's a fun idea! Create this adorable DIY Triangle Treat Box for Dad which fits a Toblerone chocolate bar perfectly, or add any of his favorite treats! We used the Carta Bella Outdoor Adventures paper collection to create ours, but you could use any paper that you have. Let Melanie show you how to make this adorable mini paper triangle box that you could also use for party favors and teachers gifts. 
Supplies needed to make a DIY Triangle Treat Box for Dad:
(Supplies may vary by store, however, special store-to-store orders can be placed with a one-week turnaround. Substitutions will be suggested if a product is no longer available.)
• Bonefolder and scoreboard
• 1 12"x12" piece of double-sided cardstock paper
• Paper cutter
• Favorite adhesive
• Corner rounder tool
• Metal ruler
• Stylus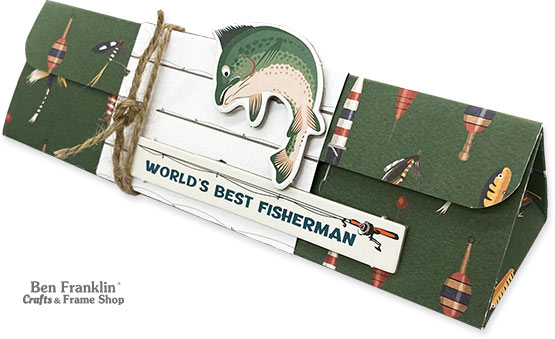 1. Cut one 7" x 11" piece of paper and score it on the long side at 2" and 9".
2. Rotate and score it on the short side at 1", 3" and 5".
3. On the same side, score a short notch at the 4" mark. On the opposite side, do the same at the same length so they are right across from one another.
4. Burnish all of the score lines. Round the corners of the 1" tab.
5. Using a metal ruler and stylus, score a triangle from the 4" notch inward to each of the corners of the square.
6. Cut off the corners of the 1" strip then cut towards the middle of the box on the 2" and 9" score lines.
7. Fold it in at the triangle score lines. Chisel tabs: make a slight angle cut on the edge so when you fold, you won't have excess paper sticking out, which creates a clean edge.
8. Use adhesive on all 4 flaps and fold in on the sides to form a box. Watch the video for step-by-step instructions.
9. From the leftover paper, cut 3.5" x 7". You will use the reverse side as the belly band.
10. Take the belly band and gently wrap it around the box, creasing at the 3 edges.
11. Use adhesive to hold the belly band together. Tip: Don't make the belly band too tight. You will need to be able to slide it on and off.
12. Add your embellishments. We used the Carta Bella Outdoor Adventures chipboard accents with fishing images to decorate our "DIY Triangle Treat Box for Dad".  Fill it with his favorite treats!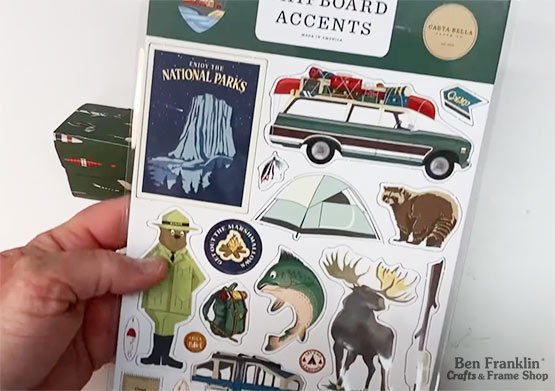 Have fun with this project! Use paper that you have to create more of these mini paper triangle boxes for your friends and family!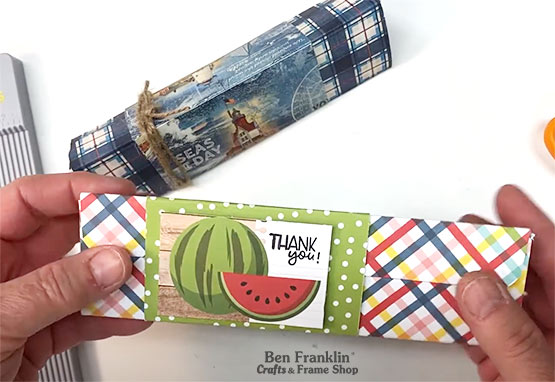 Store Locations: Bonney Lake & Monroe, WA