Bring t-shirts to life by adding your favorite photo onto them! Follow this Photo Transfer on Fabric technique using our Mod Podge Photo Transfer Medium for fabric and any picture printed from a laser printer. You can create your own unique style.
Supplies needed to do a Photo Transfer on Fabric:
(Supplies may vary by store, however, special store-to-store orders can be placed with a one-week turnaround. Substitutions will be suggested if a product is no longer available.)
• T-Shirt
• Mod Podge Photo Transfer Medium (specifically for fabric)
• Photo (must be printed from a laser printer)
• Paintbrush
• Scraper tool (credit card can work as well)
• 2 pieces of cardboard
• Hand towel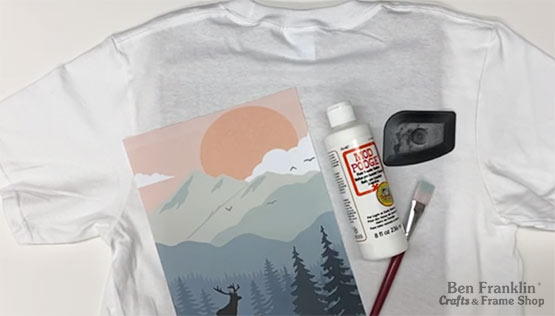 Watch the video for step-by-step instructions. Click HERE.
1. Use one piece of cardboard to insert in the shirt to create a stable surface. Use the 2nd piece underneath the picture as you add Mod Podge to help apply to the edges.
2. Apply a generous amount of Mod Podge on the printed side of your picture.
3. Place your picture face down onto the t-shirt and use the scraper tool/credit card to help press the picture onto the shirt. Let dry for up to 24 hours.
4. With a wet towel, begin to dampen the paper. Once the full picture is damp, begin rubbing the paper off gently. Let dry.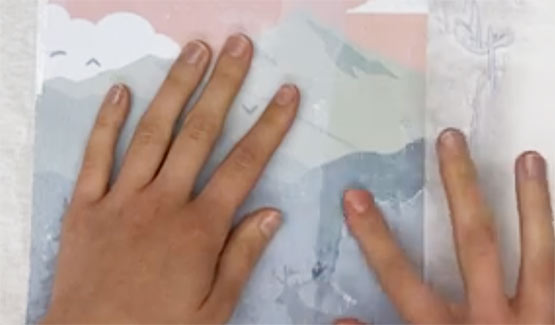 For future care – machine wash cold and hang dry.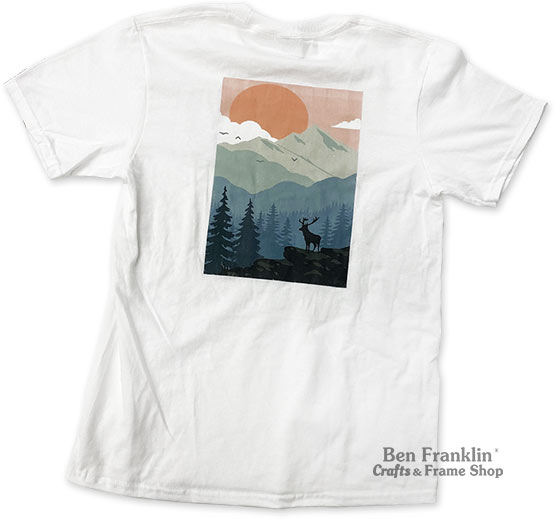 Store Locations: Bonney Lake & Monroe, WA