Making this DIY Pom Pom Bat with your kids will be the highlight of the Halloween season! Come in to get a faux fur pom pom that has a loop. It makes it easy to hang it in your home, office, on a backpack, or the kiddos' bedrooms. Encourage the kids to make multiple Pom Pom Bats to share with their friends!
Supplies needed to make a DIY Pom Pom Bat:
(Supplies may vary by store, however, special store-to-store orders can be placed with a one-week turnaround. Substitutions will be suggested if a product is no longer available.)
• Faux Fur Pom Pom with loop (your choice of color)
• Googly Eyes
• Scissors
• Sharpie Marker
• 1 Felt Sheet (your choice of color)
• Wing and Ear template (print it here)
• Felt & Foam Tacky Glue (for kids) or hot glue with glue gun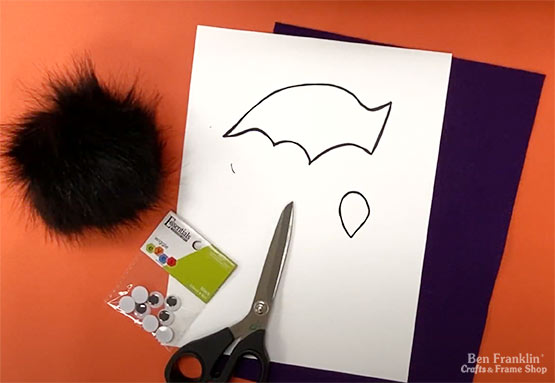 Watch the video for step-by-step instructions. Click HERE.
STEP-BY-STEP INSTRUCTIONS:
1. Cut the wing and ear from the template.
2. Trace the wing 4 times and the ear 2 times on your felt sheet.
3. Cut the shapes out of the felt sheet.
4. Glue two of the wings together. Trim off uneven edges.
5. Add some glue closest to the point of the ears and pinch the pointed end together.
6. Glue the ears onto the pom pom, then the wings. Make sure the loop of the pom pom (bat) is facing the top.
7. Glue on the eyes and enjoy!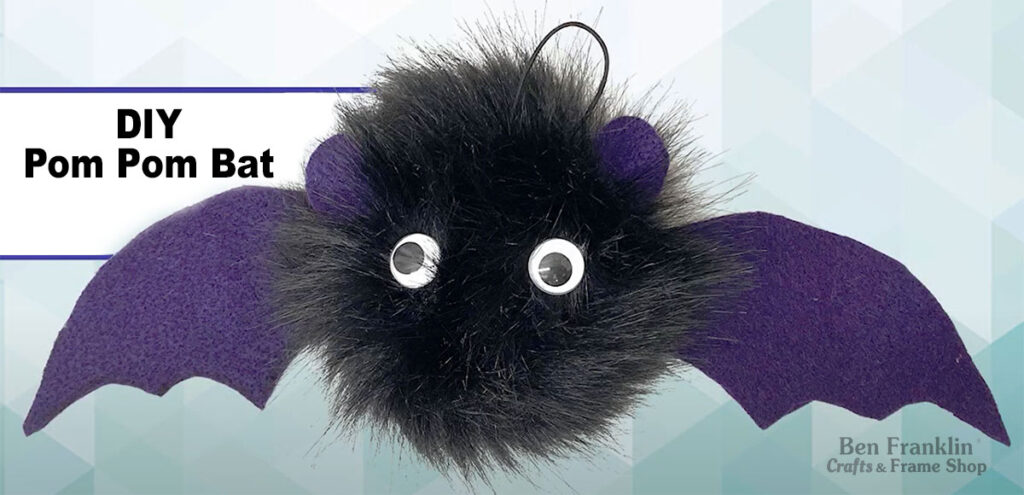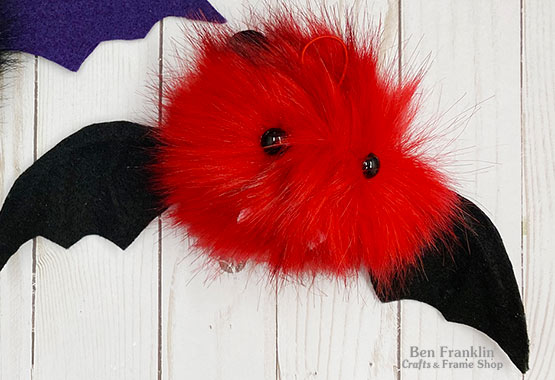 Store Locations: Bonney Lake & Monroe, WA