You have created a diamond painted art masterpiece, now what?  Do you wonder what to do with finished Diamond Dotz projects? There are many possibilities, but in today's blog post, we'll show you 4 ideas. To see our entire selection, you'll have to come in our stores. We have a lot!
Before you decide what to do with your finished Diamond Dotz projects, make sure all the beads are securely attached to the canvas. Use a rolling pin and roll over the entire piece using a light and even pressure as you roll. It will press down the beads onto that glue one more time to make sure they are properly stuck to the grid.
What to do with finished Diamond Dotz Projects
(Supplies may vary by store, however, special store-to-store orders can be placed with a one-week turnaround. Substitutions will be suggested if a product is no longer available.)
Diamond Dotz Art on a CANDLE HOLDER
Adhere your small Diamond Dotz finished canvas to an unfinished wood tealight candle holder. Of course, you will paint the candle holder using acrylic paint colors that will match your diamond project. Display anywhere in your home or office, or give it as a gift!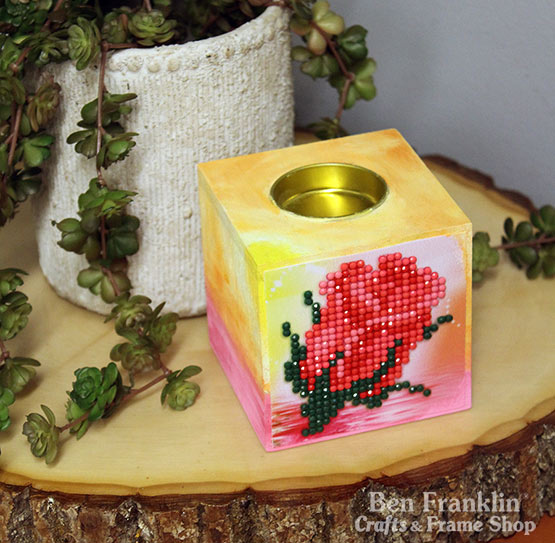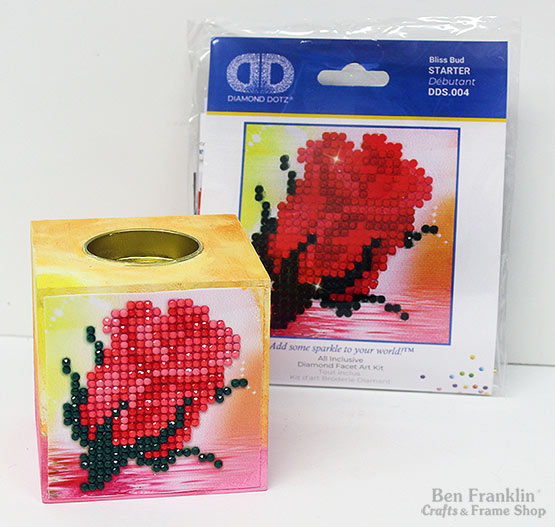 Diamond Dotz Art on a PILLOWCASE
Julie created this Hedgehog Diamond Dotz art and Gina sewed it on a pillowcase to create a super cute pillow. You would be surprised at how easy it is to do! Our team in our fabric department is always ready to help you with all your projects. So if you have any questions, stop by our store and let's chat!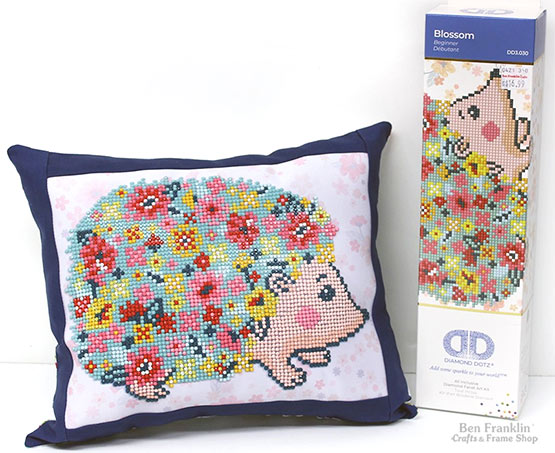 Diamond Dotz Art on a TOTE BAG
This Star Wars Diamond Dotz project has been one of our favorites! Why not turn your masterpiece into a fabric tote bag that you can use when you go shopping, or for school supplies or even to go to the beach. We have some fun Star Wars fabric that would compliment your Diamond Dotz art project. Come in and we'll be happy to give you tips on how to sew your project to a tote bag.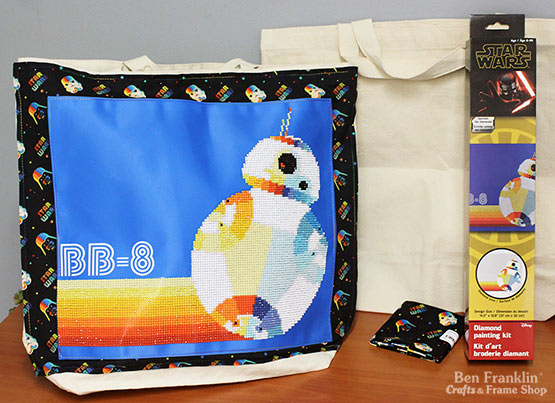 Now that your beautiful Diamond Dotz canvas is finished, you may want to frame it for everyone to see. You can buy a ready-made frame or you can have it framed by our expert framers that are here to help you choose the perfect mat and frame that will enhance the colors in your artwork. Keep in mind that most Diamond art paintings have trim around the image that you will maybe want to cut off before you frame it. So keep this in mind when choosing your frame.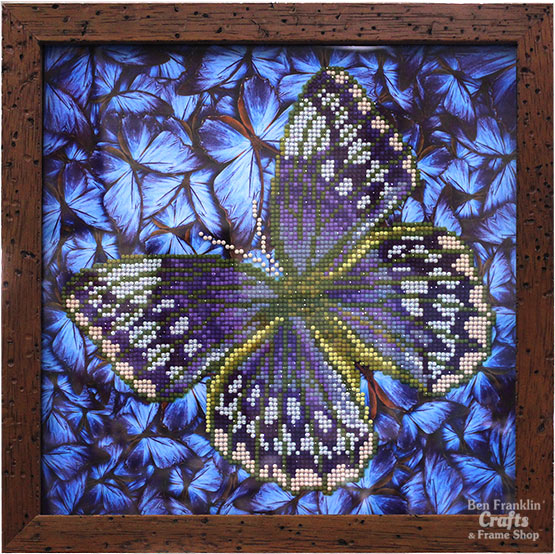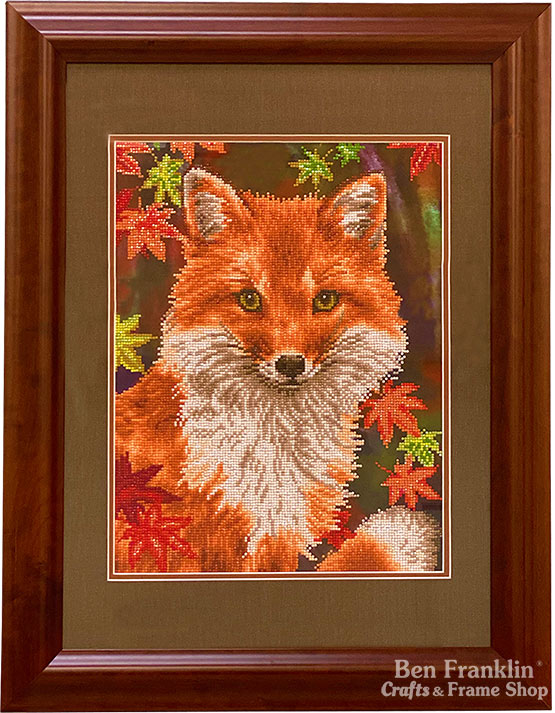 We hope that these ideas helped you figure out what to do with finished Diamond Dotz projects. Stop by our stores to choose your next Diamond Dotz kit! 
Store Locations: Bonney Lake & Monroe, WA