It's so easy to make these wood burned garden stakes using our wood burning tool. Just burn the outer line of your design, then color with watercolor, acrylic paint, or POSCA paint pens. After you see how easy and fun they are to make, you'll want to make more! They're fun to give as a gift too!
Supplies needed to make Wood Burned Garden Stakes:
(Supplies may vary by store, however, special store-to-store orders can be placed with a one-week turnaround. Substitutions will be suggested if a product is no longer available.)
• Unfinished wooden stakes
• Paint or POSCA Paint Pens
• Paint Brush (if you're using paint)
• Woodburner tool
• Bowl with water
• Pencil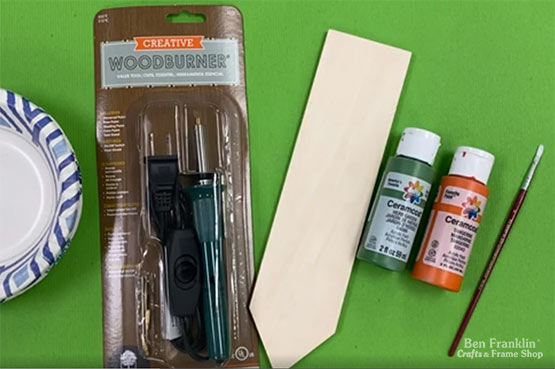 Watch the video for step-by-step instructions. Click HERE.
1. Create your design on the stakes. If you're not good at drawing, you can use a stencil, or print a design from your computer and transfer it to your wood stakes using graphic paper.
2. Use the woodburning tool to outline and trace over your design.
3. For this project we used acrylic paint with water. But you could use watercolor paint or POSCA paint pens. Mix your acrylic paint with water into your bowl. The more water you add, the more it will create a faded/watercolor effect. Fill in between the burned lines with your paint mixture. Let dry.
4. Use an outdoor sealer to help protect from weather.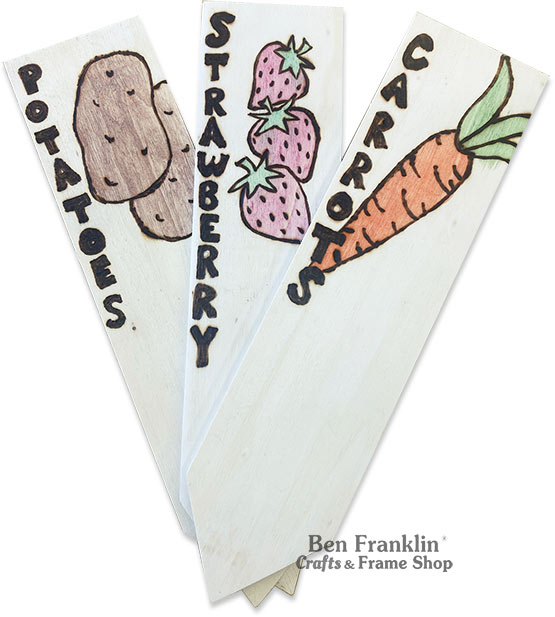 Store Locations: Bonney Lake & Monroe, WA