Even the simplest watercolor painting brushstroke holds the potential to create something truly magnificent. It's a journey of self-expression, personal growth, and endless possibilities. Give it a try!
Get ready for an exciting artistic adventure as July World Watercolor Month 2023 is here! Embark on a captivating 31-day challenge that aims to ignite your creativity and passion for watercolors. Whether you choose to paint every day throughout the month or simply whenever inspiration strikes, this event is bound to inspire you. Don't miss out on the fun! Capture your artistic journey and share your vibrant masterpieces on social media using the hashtag #worldwatercolormonth. Connect with fellow artists, showcase your unique talent, and let the world see your art.
Discover the Mastermind Behind World Watercolor Month
To get more details about this inspiring occasion, we encourage you to explore the official Doodlewash website by clicking HERE. There, you'll have the opportunity to meet the visionary behind it all, Charlie O'Shields, the creative force behind Doodlewash and the esteemed founder of World Watercolor Month. 
THIS CHARITABLE EVENT IS DEDICATED TO SUPPORTING ARTS EDUCATION.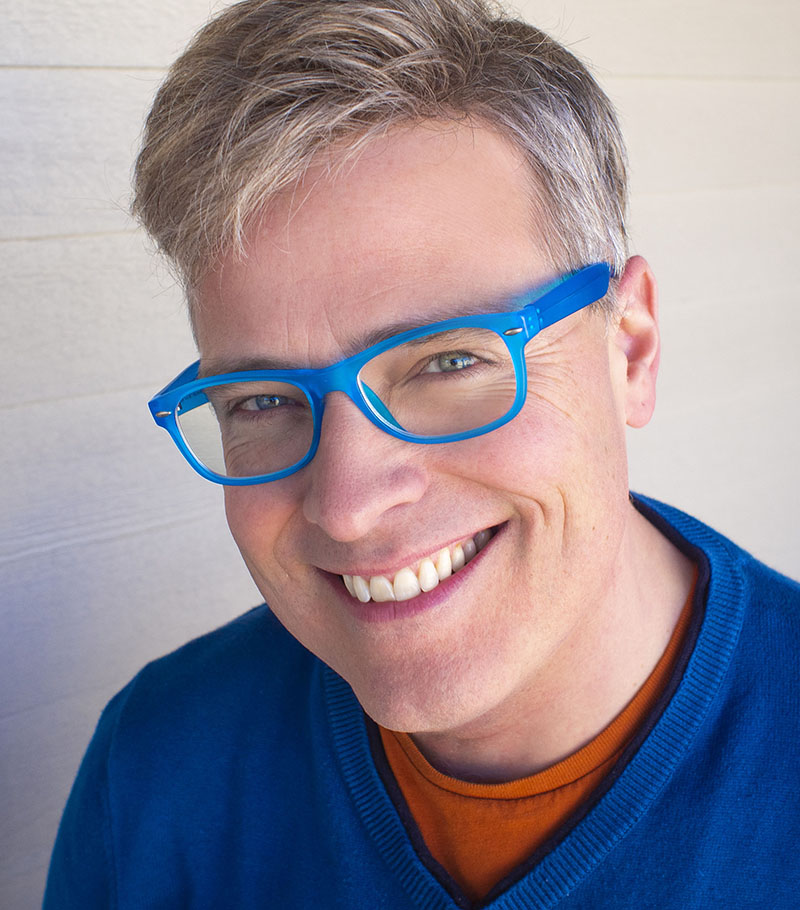 An introductory guide to watercolor painting, focusing on Wet on Dry techniques such as Flat Washes, Gradient Washes, and Dry Brushing. Acquiring fundamental knowledge of watercolor techniques serves as a fantastic starting point, allowing you to explore and develop your unique approaches and creative processes. Note that some of the products shown in this video may not be available at our store, but substitutes will be recommended.
Learn the art of blending colors effortlessly on wet surfaces to create stunning skies and tranquil waters with artist Lindsay Weirich. Discover the magic of mixing three colors to craft deep shadows, adding intricate details and captivating reflections to your artwork. Note that some of the products shown in this video may not be available at our store, but substitutes will be recommended.
Discover effective techniques for portraying convincing shadow colors in this instructional video by "The Mind Of Watercolor". Shadows, characterized by deeper and darker tones resulting from reduced light, often pose a challenge when attempting to capture their intense hues authentically on canvas. Enhance your painting skills as he delves into valuable insights and strategies to overcome this obstacle. Note that some of the products shown in this video may not be available at our store, but substitutes will be recommended.
Ideas and Tips on Watercolor SKETCHING
If you are a beginner or even a seasoned watercolor painter, you may wonder why you should start sketching in watercolor? Anthony at www.watercoloraffair.com will give you some great ideas and tips. 
"A watercolor sketch can be defined as an unfinished, unrefined painting, usually made as a rough draft before a finished work of art. Some people see it as part of a process. But I think these simple versions of paintings are a valuable ingredient to successful watercolors." Head over to his blog to read more >.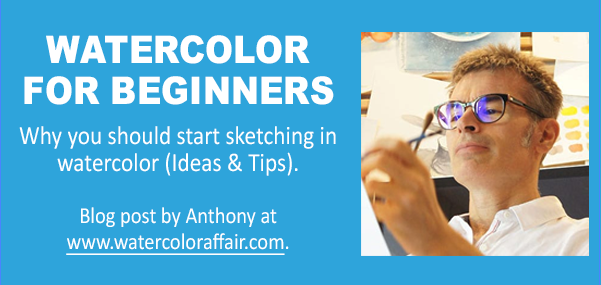 Official 2023 Prompt List
Join us for an exciting celebration of watercolors this July! Discover boundless inspiration as we present you with a captivating array of daily topics and themes. However, remember that these prompts are completely optional! Feel free to explore your creativity and paint whatever your heart desires using watercolors. Don't miss out on the chance to participate in the July Watercolor Month 31-day challenge!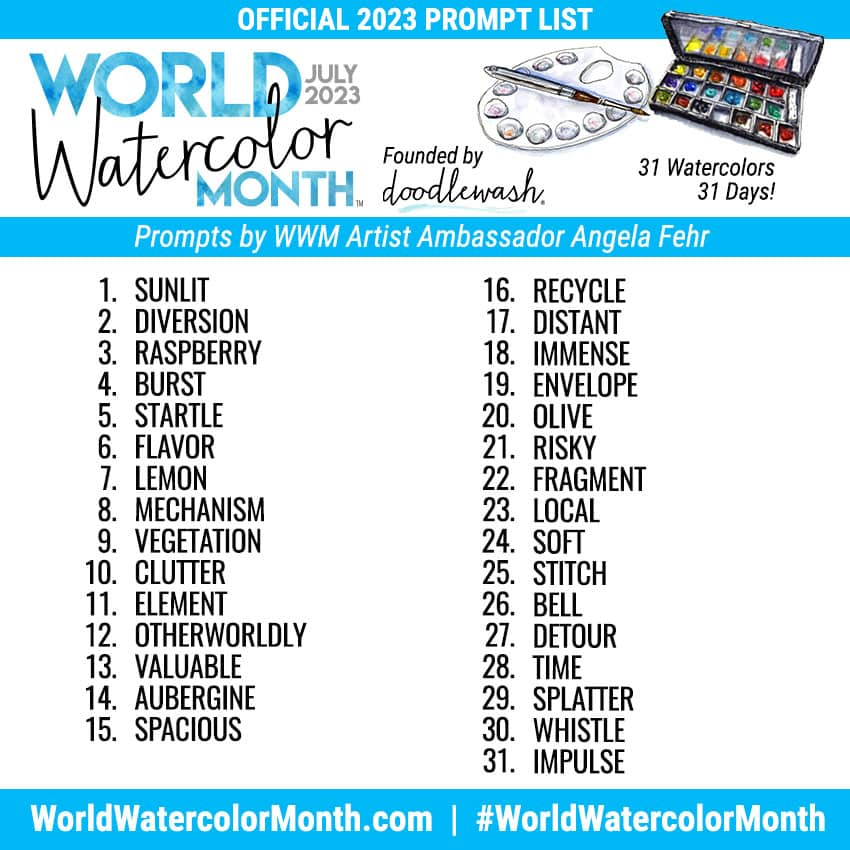 Stop by our stores for all your art supplies.  If you have any questions, we have a team of experienced crafters ready to help!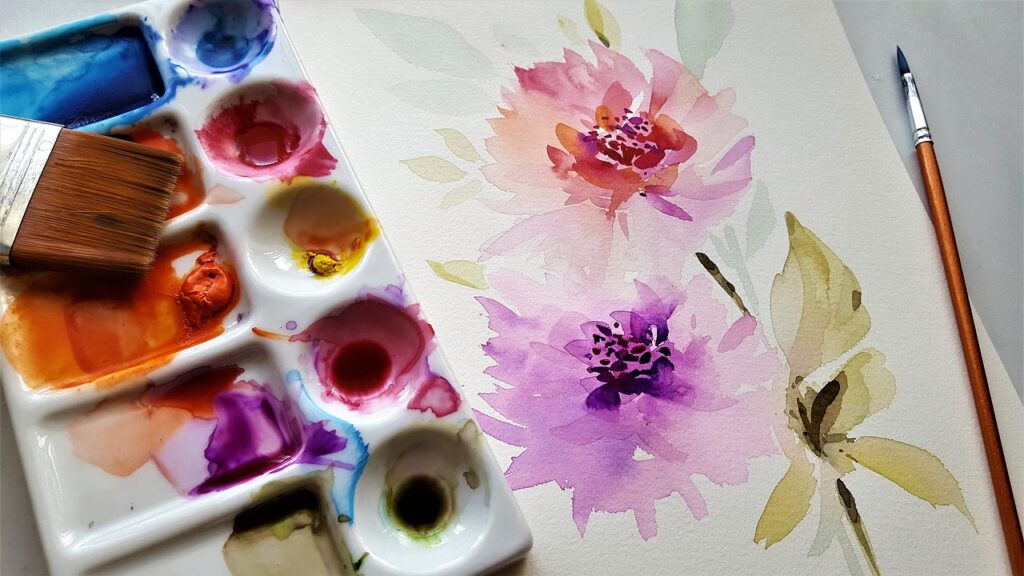 Store Locations: Bonney Lake & Monroe, WA