When it comes to preserving your cherished artworks and memories, finding the perfect custom picture frame is essential. At Ben Franklin Crafts and FRAME SHOP in Bonney Lake and Monroe, WA, we understand the significance of presenting your art in a way that beautifully complements its uniqueness. That's why we've curated a collection of the most popular frame sizes to suit various artwork dimensions. Whether you need poster frames, shadowbox frames, or canvas stretching, we've got you covered. Join us as we explore our top-selling frame sizes and discover the perfect match for your artistic masterpieces.
5" x 7" Frames - Versatile and Charming Displays: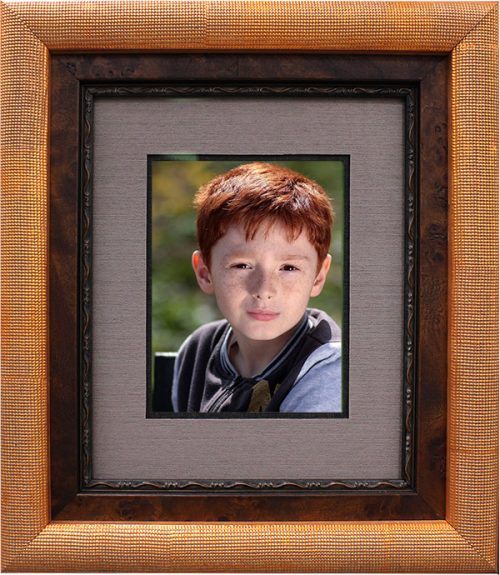 When it comes to showcasing intimate moments, artwork, or cherished photographs, our 5″ x 7″ frames are the go-to choice. These versatile and charming frames are perfect for adding a personal touch to your living space or office. Select from an array of designs, finishes, and matting options to create a custom picture frame that perfectly reflects your style and complements the essence of your artwork.
8" x 10" Frames - Classic Appeal for Versatile Art: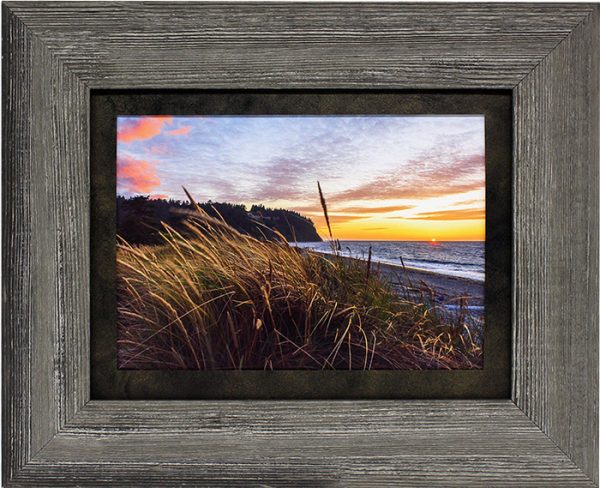 The 8″ x 10″ frames are a timeless choice for art enthusiasts seeking a versatile option. Perfect for small-sized artworks, family photos, or even digital prints, these custom picture frames add an elegant touch to any space. Choose from our exquisite selection of finishes and materials to enhance the aesthetic appeal of your cherished memories.
11" x 14" Frames - Ideal for Captivating Portraits: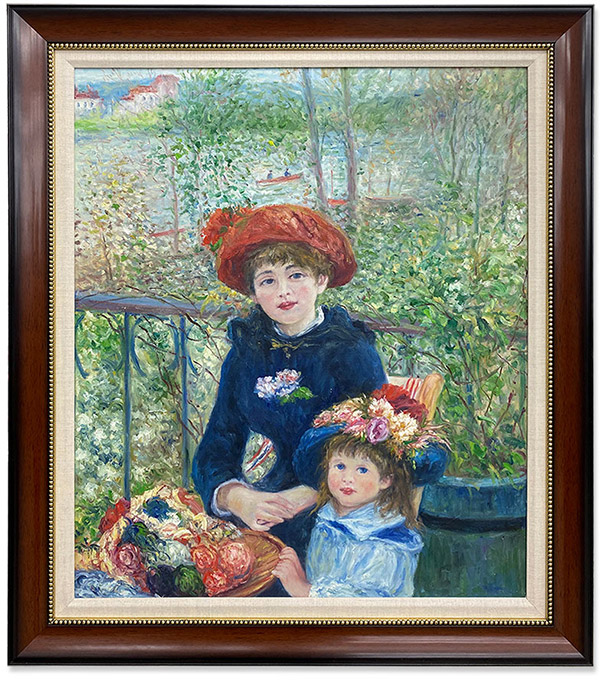 Capturing the essence of your favorite portraits requires the right frame dimensions. Our 11″ x 14″ frames provide an excellent display for portraits, law school diplomas and other specialized higher education certificates, art prints, or photography. With various matting options available, you can personalize your frame to suit your preferences and interior decor.
16" x 20" Frames - Elevate Your Artwork's Impact: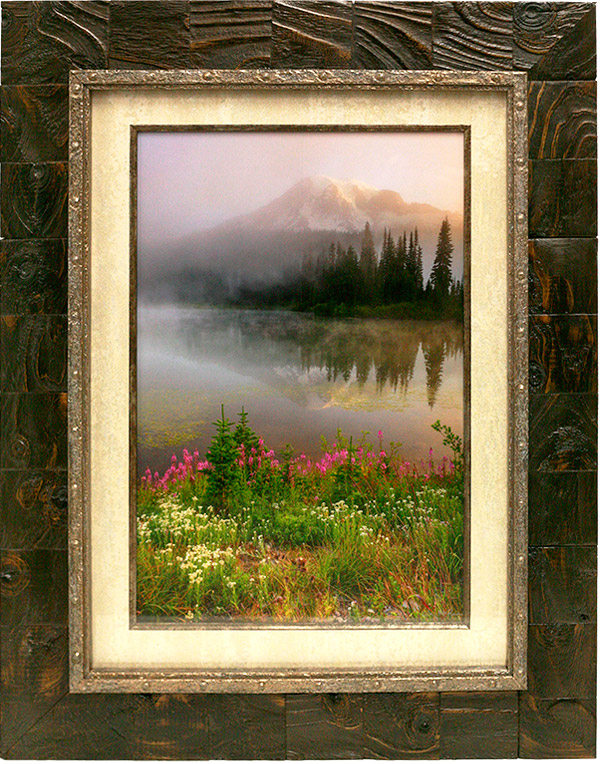 For art pieces that deserve to be the center of attention, our 16″ x 20″ custom frames offer the perfect choice. Whether it's a memorable poster, a cherished artwork, or a breathtaking photograph, these frames add sophistication and elegance to any setting. Let your creativity shine through with our diverse range of frame styles.
20" x 24" Frames - Striking Presentation for Large Artworks: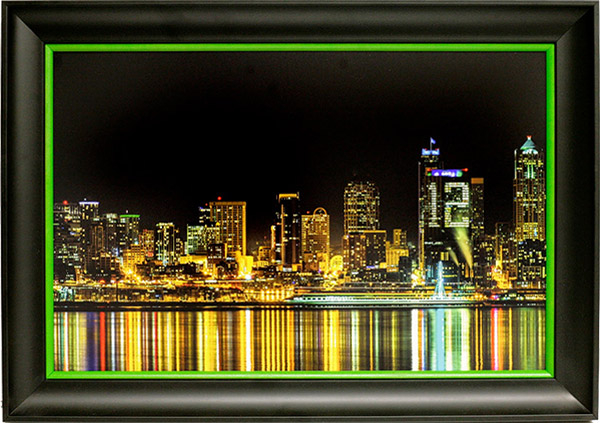 Larger artworks require frames that accentuate their impact without overwhelming the viewer. Our 20″ x 24″ frames strike the perfect balance, providing a striking presentation for your treasured masterpieces. Handpick from our premium selection of materials to create a bespoke frame that perfectly complements your artwork's style.
Frames for 24" x 36" Art - Making a Statement: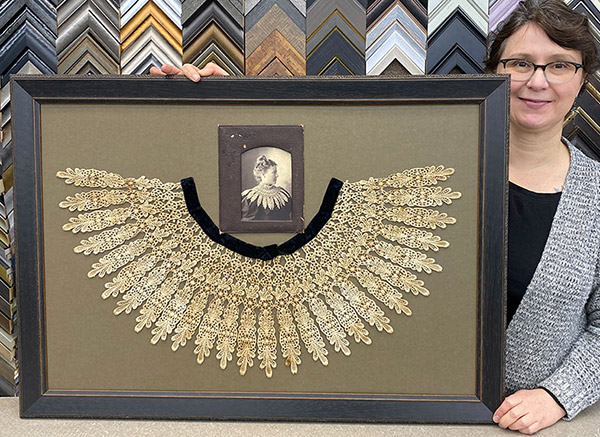 For those seeking to make a bold statement with their large-scale artworks, our frames for 24×36 art offer the perfect solution. These frames are designed to elevate and highlight your significant pieces, whether it's embroidery, a striking poster or an impressive art print. With a vast selection of styles and materials, you can find the ideal frame that complements the essence of your artwork while adding a touch of sophistication to your living or working space.
Custom Shadowbox Frames - Preserving Memories in Depth: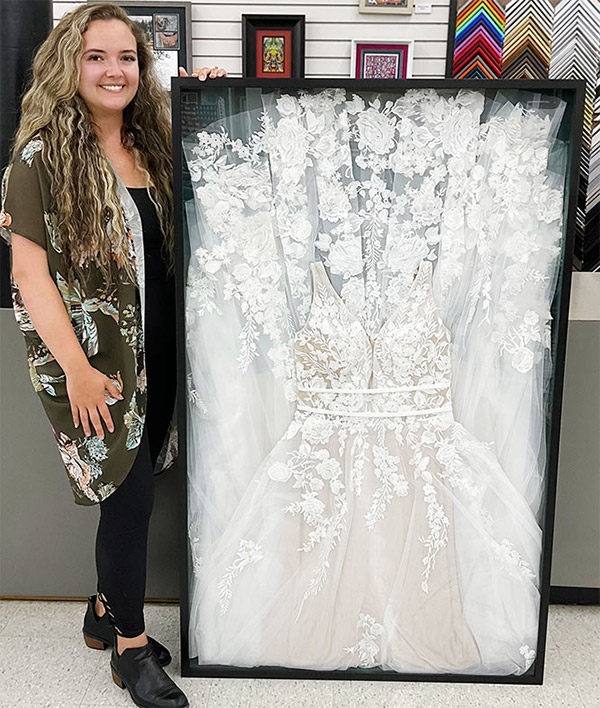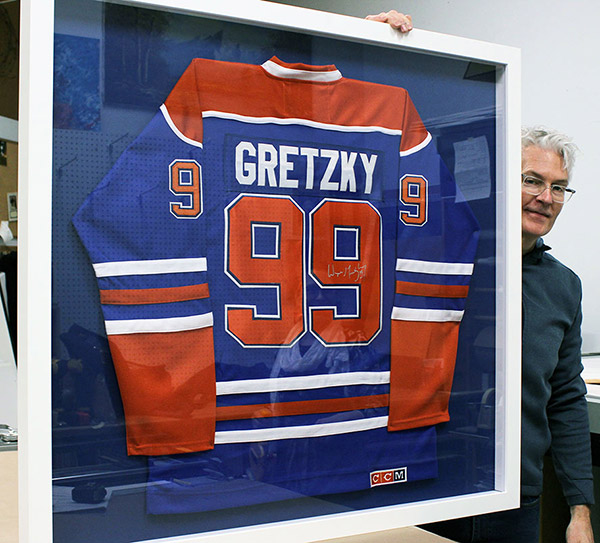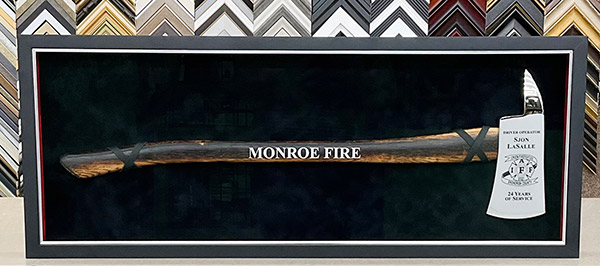 Certain artworks and memorabilia call for a more profound and dimensional presentation. Our custom shadowbox frames offer precisely that – a unique way to preserve and display items such as a wedding dress, jerseys, medals, heirlooms, or 3D art. Design your shadowbox frame with us to preserve cherished memories in a captivating and meaningful manner.
Canvas Stretching - Unleash Your Art on Canvas: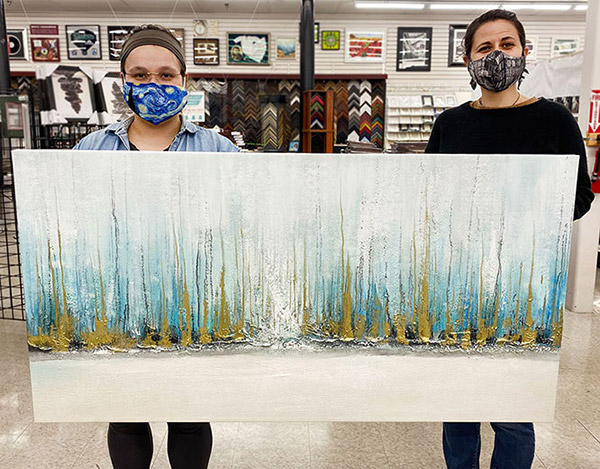 For artists and art enthusiasts who adore the timeless appeal of canvas, our canvas stretching service is a dream come true. Transform your artwork into a stunning canvas masterpiece and choose from various stretching options to achieve the perfect finish. Our expert team ensures your artwork's integrity and longevity, allowing it to be appreciated for years to come.
At Ben Franklin Crafts and Frame Shop in Monroe and Bonney Lake, WA, we take immense pride in curating a diverse and popular selection of picture frames and custom services, including poster frames, shadowbox frames, and canvas stretching. With our commitment to quality and artistic expression, your treasured artworks will find the perfect frame to shine in any setting. Explore our top-selling frame sizes and experience the joy of displaying your art with elegance and sophistication. Trust us to preserve your precious memories, providing a lasting impression for generations to come.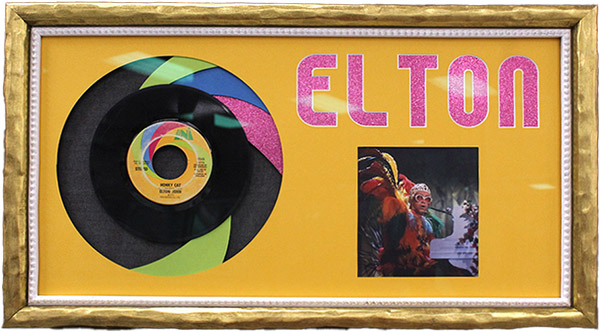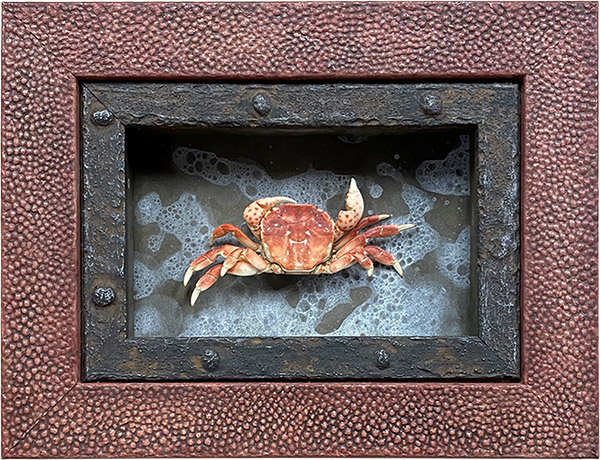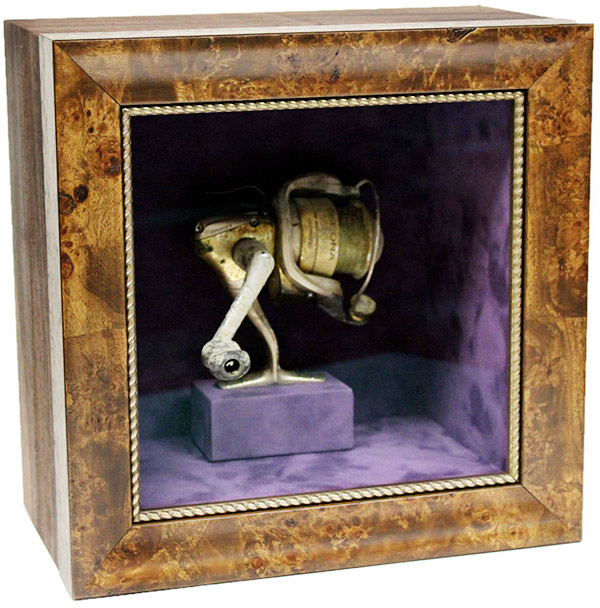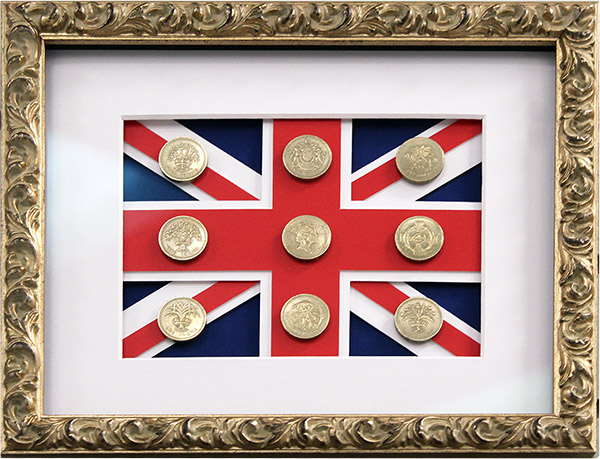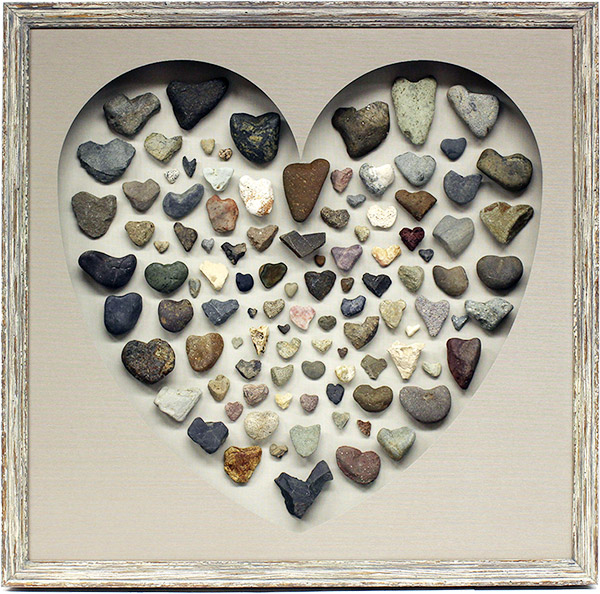 Our expert framers craft custom picture frames in-house, ensuring your valued art never leaves our care. Unlike other stores, we handle all framing jobs internally, safeguarding your artwork from loss or damage. Any photo, artwork, or memorabilia can be expertly custom framed, regardless of size or shape! 
Several months ago I took in some pictures to have framed for my husband's "wall of fame" and Bethany Sailer handled the design. I absolutely LOVED how she arranged the pics, matte color and decided to give this meaningful gift to my husband as an early Christmas present. I then decided to take down all the other pictures from this wall of fame – spanning from the 1980's until now and have them all placed in new updated frames with new matting to better match the one Bethany did. She was great in helping with the layout of the pictures and removing the old ones without damaging them. She went through the practicality of spending a few extra dollars to help reduce fading which was already occurring w/ the old photos. Just wanted to say thank you for hiring such talented staff as they are the reason I keep returning as a 20+ year Ben Franklin customer.
~ Denise Ashley
I was singing your praises to a friend the other day, especially regarding your framing department, and wanted to share that with you. We have been happy clients for quite a long time and continue to be so impressed! We have had everything from our Joe Namath and Steve Largent jerseys to our favorite vintage travel posters to several pieces of our favorite artwork framed perfectly! When I walk into your framing department, I know I will work with someone who is experienced in framing, honestly listens to my wants and budget, and is willing to ask others in the department for help if needed (because no one can know everything). I also know the dates they provide for completion are accurate, and the quality will be excellent. How great is that? Thank you for helping me make my home beautiful for at least 30 years. You guys rock!
~ Dana
I normally don't leave reviews but I have to share this particular one. I was looking for a poster frame to be sized for a gift that we are getting a friend of ours for their wedding. Blame it on us but it was a last-minute effort in getting this gift completed. Needless to say I went to Walmart, Target, Bed Bath & Beyond, Michaels, Jo-Ann Fabrics to see if 1. they had the frame for this particular size poster in stock, 2. if not could they custom create this frame and 3. if they custom create it, can it be done in 2 days or less.
All these places not only said they couldn't do it and that it would take 2 weeks to do but weren't the friendliest in their response. Although we procrastinated, I was looking for a little sympathy knowing that I had 2 days to get this gift completed and maybe figuring out a solution together. Needless to say two days later, I went over to Ben Franklin Crafts in Bonney Lake, met with the Frame Shop team who were friendly and very helpful – saving the day.
They were sympathetic and understanding and knew that what I needed done was time-sensitive and needed to be done in 3 hours or less. Without breaking the bank I was able to complete this project get the gift done and walk out that door feeling like husband of the year. Highly highly recommend this place! If you have not been in there before you'll be amazed and surprised of all the different things they have there. I look at it as taking all your Fabric and Craft stores combining them together on steroids is what Ben Franklin is. That's it for my review, thanks for reading. Hope you guys visit this awesome place!
~ Chester T.
Store Locations: Bonney Lake & Monroe, WA