Grace will show you how easy it is to make these adorable DIY Butterfly Resin Coasters in a few easy steps. In this project, she is using the Envirotex Lite Pour-On High Gloss Finish Resin. Make sure to read the instructions on the box and follow the manufacturer's recommendation for best results. These butterfly resin coasters would make great gifts or a great project to make on family crafting night! Stop by to buy the resin art supplies that you'll need to make this project!
Supplies needed to make a Butterfly Resin Coaster
(Supplies may vary by store, however, special store-to-store orders can be placed with a one-week turnaround. Substitutions will be suggested if a product is no longer available.)
Here's a list of the supplies you'll need to make your butterfly resin coasters – all available at our Ben Franklin Crafts and Frame Shop stores in Bonney Lake & Monroe, WA:
SUPPLIES:
• Envirotex Lite Pour-On High Gloss Finish Resin
• Butterfly Pack
• Tape
• Glitter
• Paint (your choice)
• Tacky Glue
• Wooden Coaster Pack
• Heat Gun (optional)
• Gloves (optional)
• Paper Cup, Paint Brush & Popsicle Stick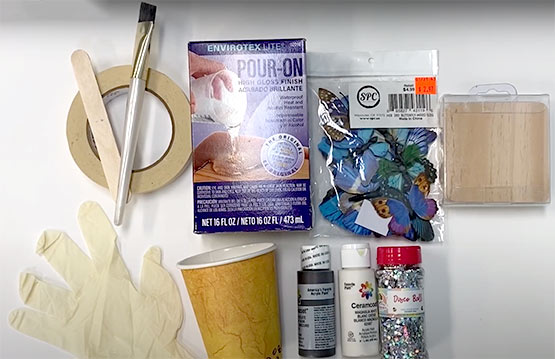 Watch the video for step-by-step instructions. Click HERE.
1. Paint the wood coasters with your choice of color. Let them dry completely.
2. Glue a butterfly to each coaster. Wrap the edges of the coasters with tape to seal up the edges and keep the resin in place when you pour it on.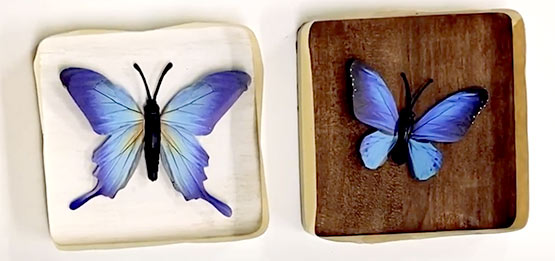 3. Mix together the 2-part resin in your paper cup with the popsicle stick. Make sure to follow the instructions on the box for best result.
4. Add the desired amount of glitter into the resin mix and stir with the popsicle stick.
5. Once mixed, slowly pour over the top of the butterfly and coaster surface to desired thickness. We chose to add the resin mix until the butterflies were covered.
6. Use the heat gun to help burst any bubbles in the resin.
7. Let your coasters sit for 24 hours.
8. Once dry, remove the tape. If needed, sand down the edges.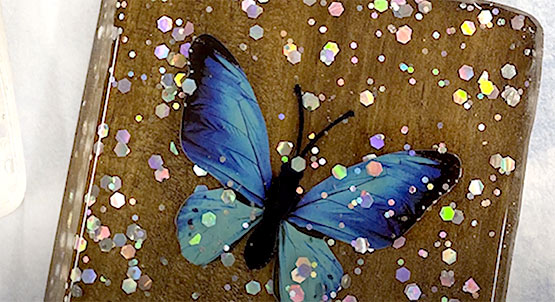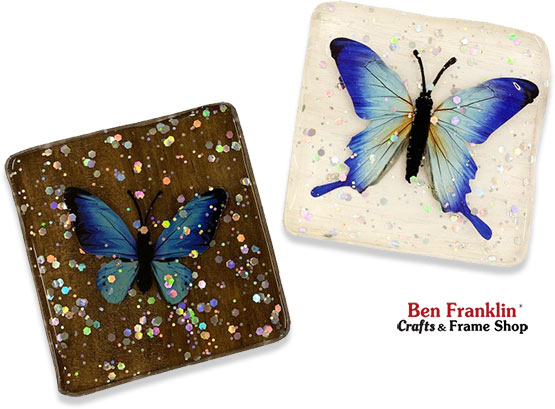 Color Pour Resin - Coaster Silicone Molds
You can also easily make custom coasters using these unique molds from Color Pour Resin! They're perfect for creating your own designs. This package includes three silicone coaster molds in three different shapes.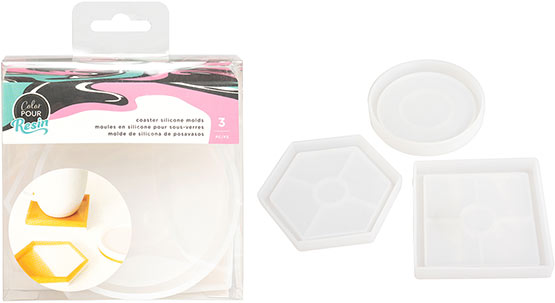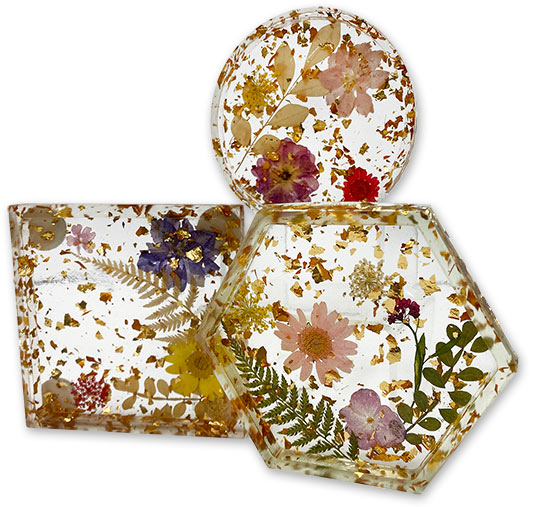 We carry the Amazing Clear Cast High Gloss, and the Envirotex Lite Pour-On High Gloss Finish.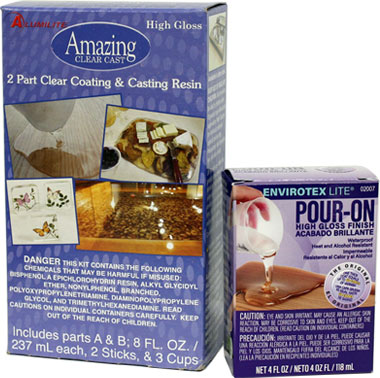 EasyCast Resin Jewelry Molds
If you would like to experiment with other fun resin projects, you can try making jewelry using this mold kit. It will allow you to make many jewelry pieces at a time! Take your jewelry making to the next level with the trendy resin jewelry that everyone is talking about! 
Color Pour Resin: Jewelry Making Kit
Kit includes 3 bezels, 10 pin backs, 10 earring posts, 10 earring backs, 20 screw pins, 1 drill, and 4 drill bits.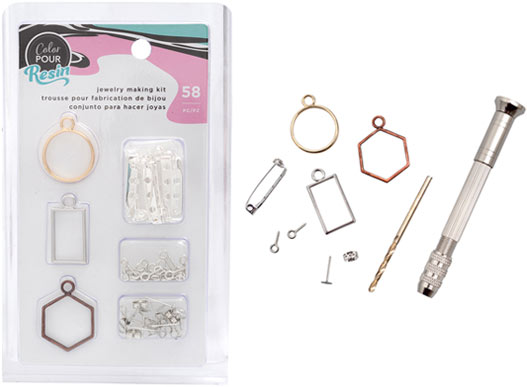 Store Locations: Bonney Lake & Monroe, WA