This article is for all chocolate lovers that are getting ready for the hot chocolate season! It's sooo easy to make Hot Cocoa Bombs at home, and we're here to show you how. We have a video tutorial available below where Dannie will show you how to make Hot Cocoa Bombs for all your friends and family.
Also, if you have any questions, our team here at the stores is always ready to help you with all your projects. We hope to see you soon!
Supplies needed to make Hot Cocoa Bombs at home:
(Supplies may vary by store, however, special store-to-store orders can be placed with a one-week turnaround. Substitutions will be suggested if a product is no longer available.)
Melting Chocolate (we use Ghirardelli chocolate melting wafers –  new to our stores!)
Cocoa Bomb Silicone Mold
Holiday Baking Sprinkles
Marshmallows & Hot Cocoa Mix 
Spoon
Refrigerator
Microwave
Microwave-safe Bowl and Plate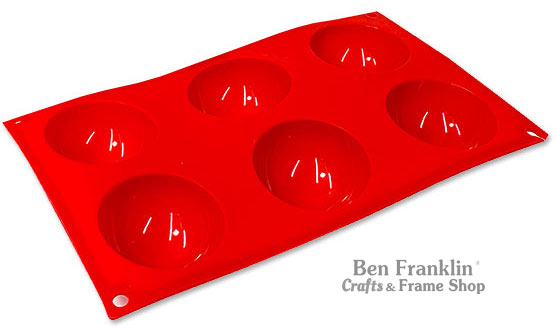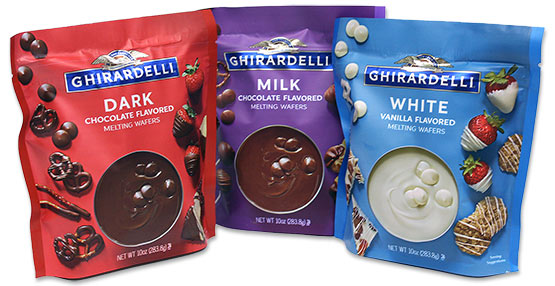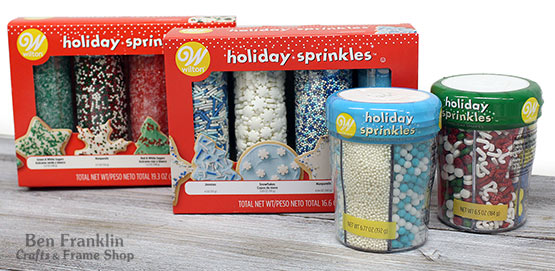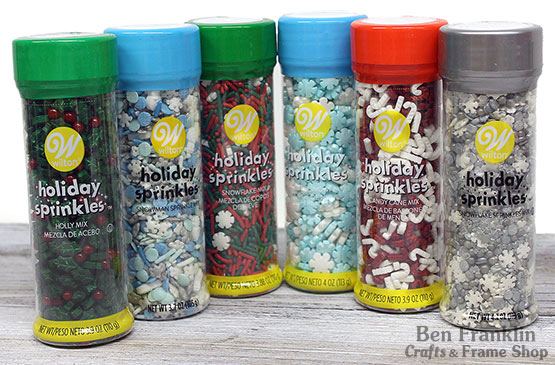 Watch the video for step-by-step instructions. Click HERE.
STEP-BY-STEP INSTRUCTIONS:
1. Melt the Ghirardelli chocolate in the microwave. Use a spoon to spread a thin layer around the inside of the molds.
2. Refrigerate the mold for 20 minutes, then repeat steps 1 and 2 one more time and refrigerate.
3. Remove the chocolates from the molds and add some hot cocoa mix and marshmallows into one half of the cocoa bomb.
4. Warm a plate in the microwave, then slightly melt the rim of an empty half of the cocoa bomb by rubbing it inside the warm plate, then place it over the filled side.
5. Hold for a few seconds together to secure in place. 
6. Decorate with melted chocolate (color of your choice). Add holiday sprinkles to finish it off. NOTE: If you would like to use royal icing instead of melted chocolate to decorate your cocoa bombs, we have a recipe here for you to download.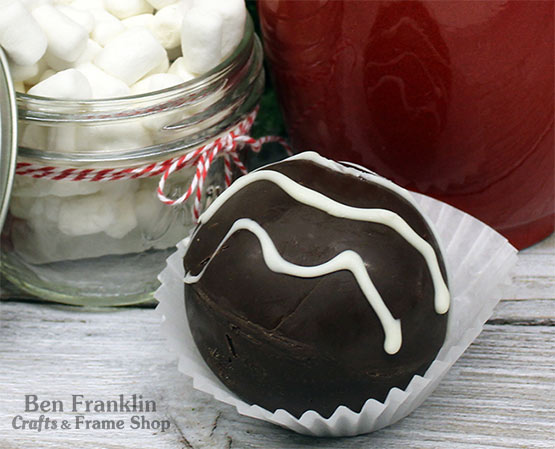 Delicious, fun and creative hot chocolate treats. Book written by Natalie Wise
We have a must-have book that includes 75 fabulous cocoa truffle drinks! The Hot Cocoa Bombs book by Natalie Wise will help you take your hot cocoa bombs design to a new level. You'll be able to make homemade hot chocolate treats for all the chocolate lovers in your life! It's so easy to create a cozy winter with easy-to-make hot cocoa bombs!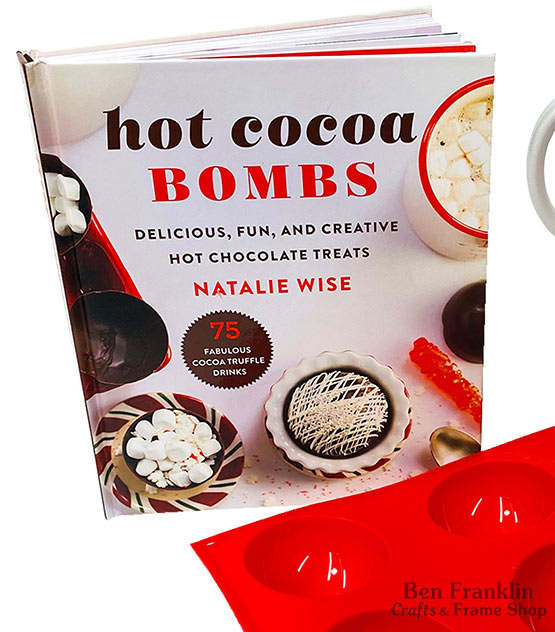 Here are some fun and simple cocoa bomb designs that Dannie, our marketing coordinator, created with our holiday sprinkles to create a winter and holiday design.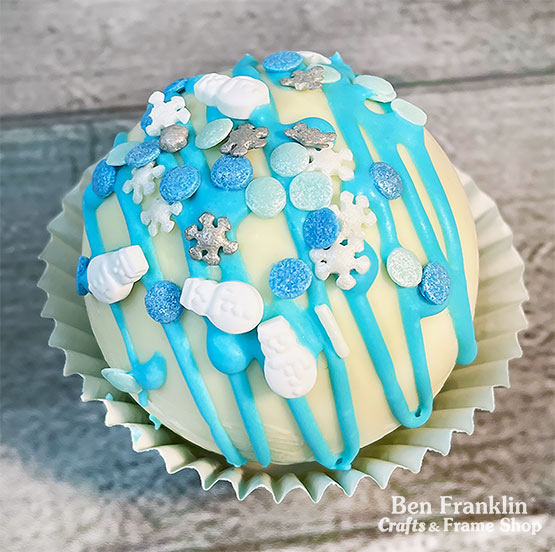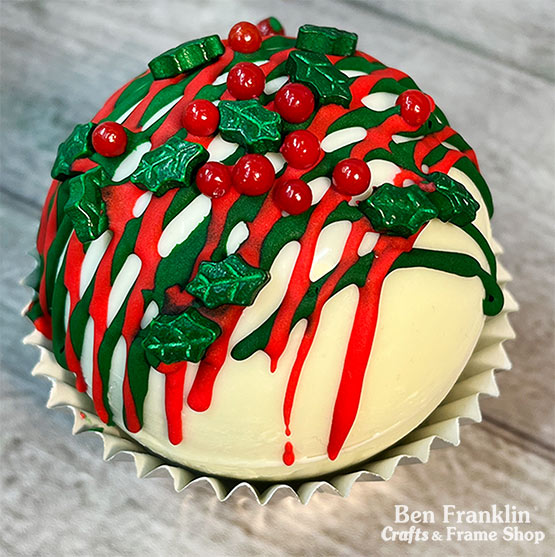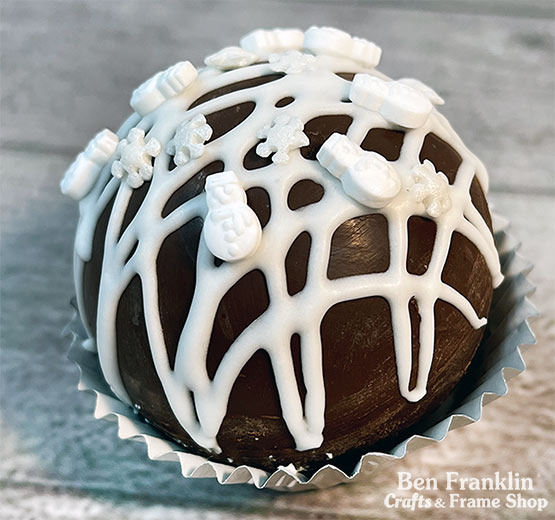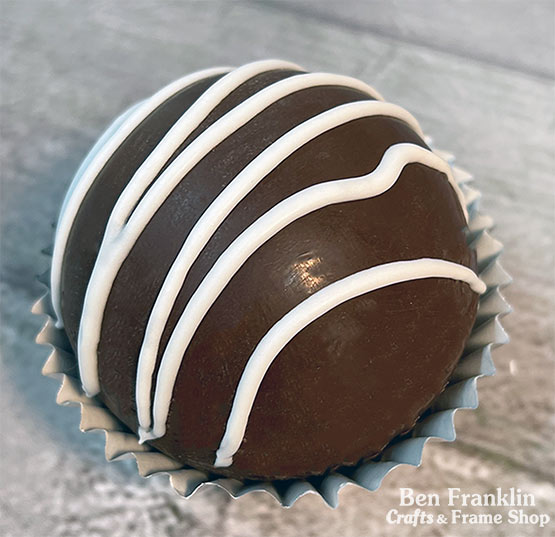 Store Locations: Bonney Lake & Monroe, WA