Decorate a glass jar to make a fairy luminary! Spray the jar with our unique Glitter Blast spray paint, decorate with your favorite floral picks and stems, then add our fairy cut-out and a battery-operated tealight candle inside!
Scroll down for the step-by-step printable instructions and the video tutorial.
Supplies needed to make a Fairy Luminary
(Supplies may vary by store, however, special store-to-store orders can be placed with a one-week turnaround. Substitutions will be suggested if a product is no longer available.)
Mason Jar
Black Paint
Foam Paint Brush
Jute
Krylon Glitter Blast Spray Paint (color: Diamond Dust)
Your choice of floral stems/picks
Fairy Cut-Out
Hot Glue / Glue Stick
Scissors
Battery-Operated Tealight Candle or Firefly Lights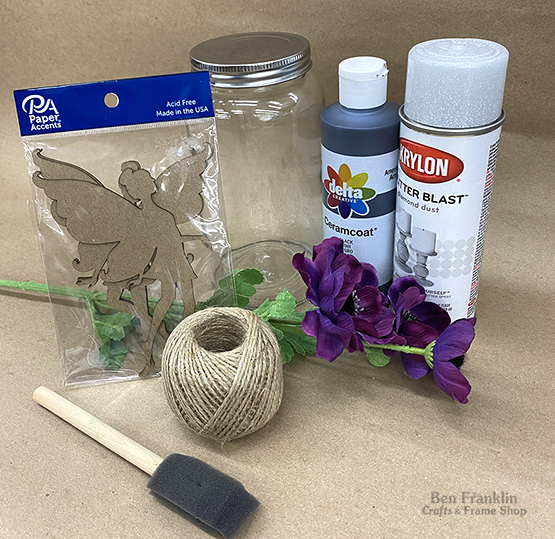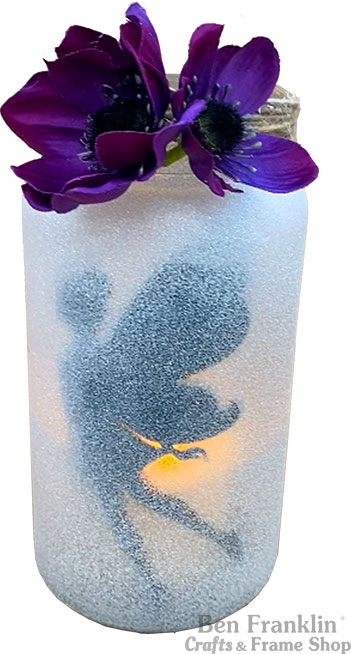 Video tutorial on how to make a fairy luminary:
1. Paint the fairy cut-out with black paint. Let it dry completely.
2. Spray the outside of the mason jar with Krylon Glitter Blast spray paint until covered. Follow the instructions on the back of the can for proper application instructions. Remember to do this step outside or in a well-ventilated area.
3. Add glue to the painted side of the fairy cut-out, then place it against the inside wall of the jar.
4. Glue one end of the jute to the mason jar lid and begin wrapping around the outer edge of the lid. Add glue to the other end of the jute to secure in place once you're done wrapping.
5. Cut out the pieces that you'll want to use from your flower stem or pick. Use hot glue to attach those pieces to the jar.
6. Add your battery-operated candle or Firefly lights inside the jar and enjoy!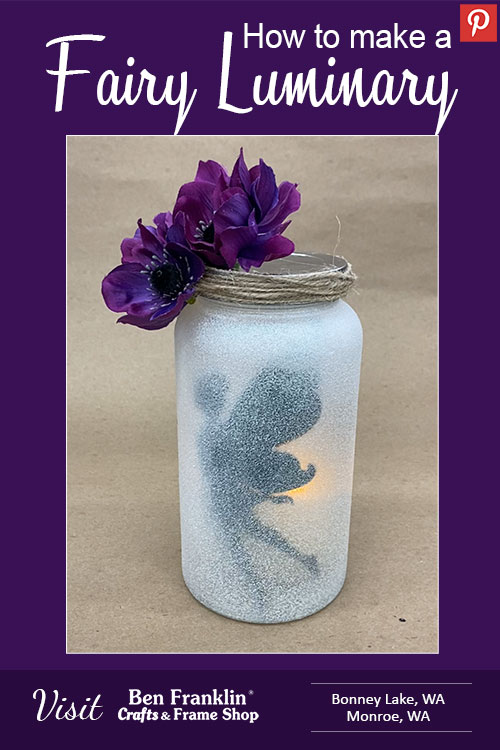 Store Locations: Bonney Lake & Monroe, WA