By popular demand, we're bringing back this fun and easy melted crayon bouquet project. It's been viewed over 100,000 times on our old blog platform, so we thought you'd maybe like to have it here in our new project gallery. 
Scroll down for the step-by-step printable instructions.
Supplies needed to make a melted crayon bouquet
(Supplies may vary by store, however, special store-to-store orders can be placed with a one-week turnaround. Substitutions will be suggested if a product is no longer available.)
6"x12" Canvas
Crayola Crayons
Silk Flowers
Newspaper or Craft Paper
Hot Glue Gun & Glue Sticks
Heat Gun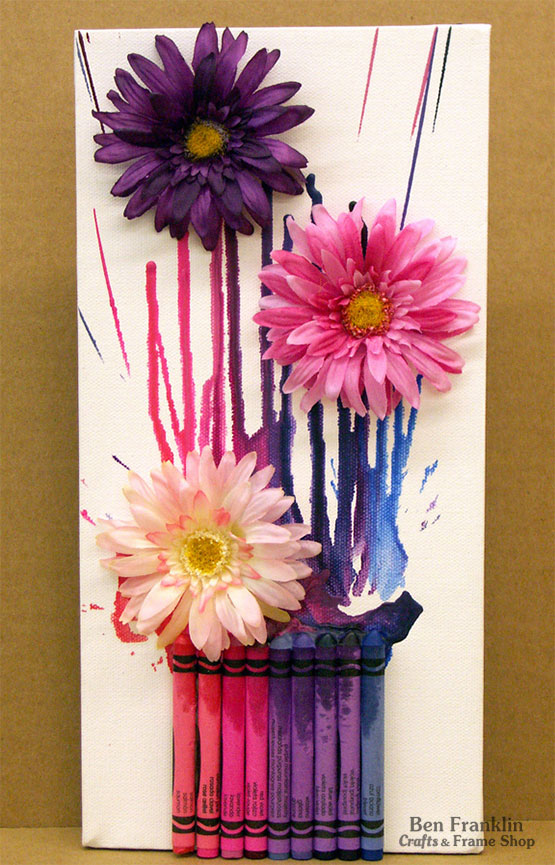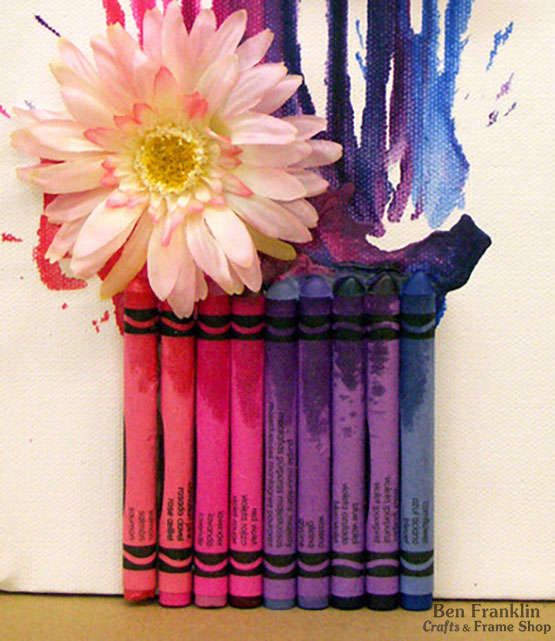 Before you get started, you may want to cover your work surface with newspaper or craft paper, this could easily get messy. If you are using a hair dryer instead of a heat gun, test to see which setting works best for melting the crayons.
1. Select the colors you would like to use for your project. We used 9 crayons in purples, pinks and blues. We chose to leave the papers on our crayons but if you want a cleaner look, paperless is a good option.
2. Using a hot glue gun, glue the crayons along the bottom edge of the canvas with the tips facing up.
3. While the canvas is flat, use a heat gun to melt the tips of the crayons until the wax pools and all the colors touch.
4. Gently lift the bottom (crayon end) of the canvas and keep at an angle. Use the heat gun to melt more of the crayon wax and let it run the length of the canvas until you have a few "stems" for the flowers.
5. Lay the canvas flat until it's completely dry. When it's dry, use the hot glue gun to glue the blossoms on the "stems" of the bouquet.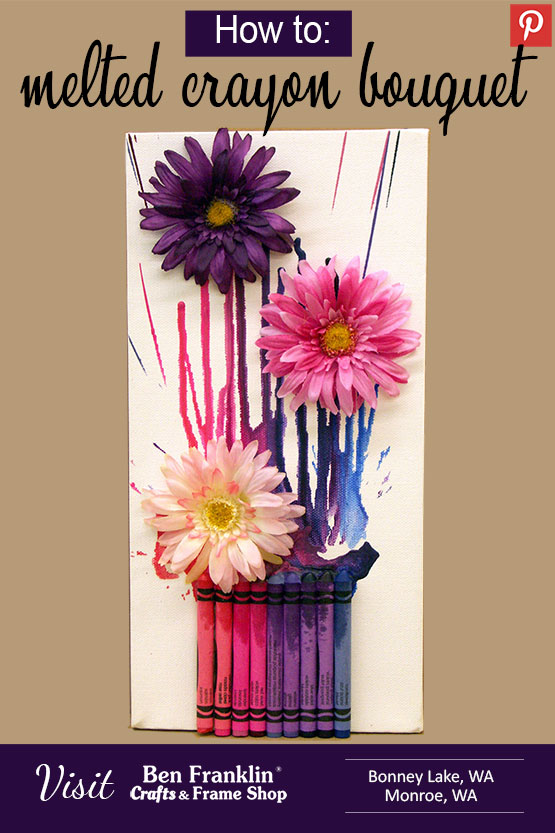 More melted crayon art projects to inspire you:
There are so many possibilities! Just have fun with your project! The other thing that's great about the melted crayon art projects is that it's a creative way to use all those old Crayola crayons stored in the drawer!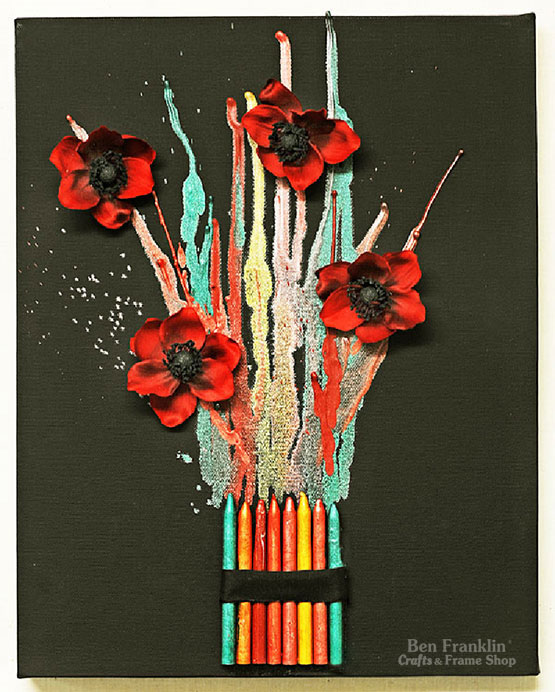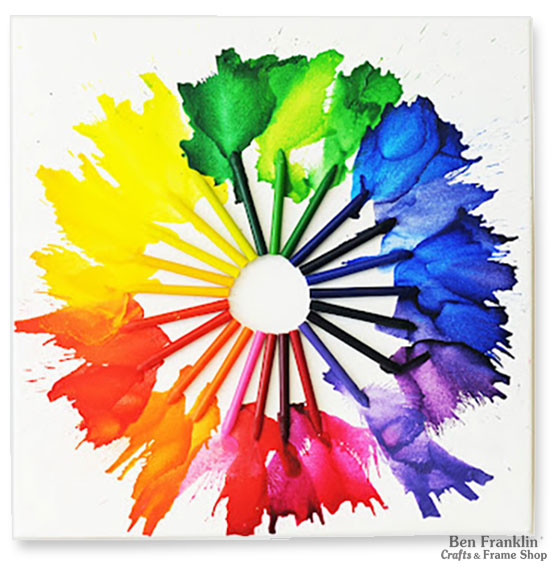 Store Locations: Bonney Lake, WA & Monroe, WA