Refresh your space with a spring wood round sign! Start with painting the wood round with a color that matches your home décor, add any of our wooden cutouts and floral stems, then finish with making a handle from our beaded garlands. A video is included below, so check it out and start creating your new welcome sign!
Supplies needed to make a Spring Wood Round Sign:
(Supplies may vary by store, however, special store-to-store orders can be placed with a one-week turnaround. Substitutions will be suggested if a product is no longer available.)
Unfinished Wood Round
Acrylic Paint (we used Ceramcoat Grape Fizz and White)
Foam Paint Brush
Masking Tape
'Welcome' Wood Cut-Out
Artificial Greens or Flowers (we used eucalyptus)
Hot Glue and Glue Gun
Beaded Wood Garland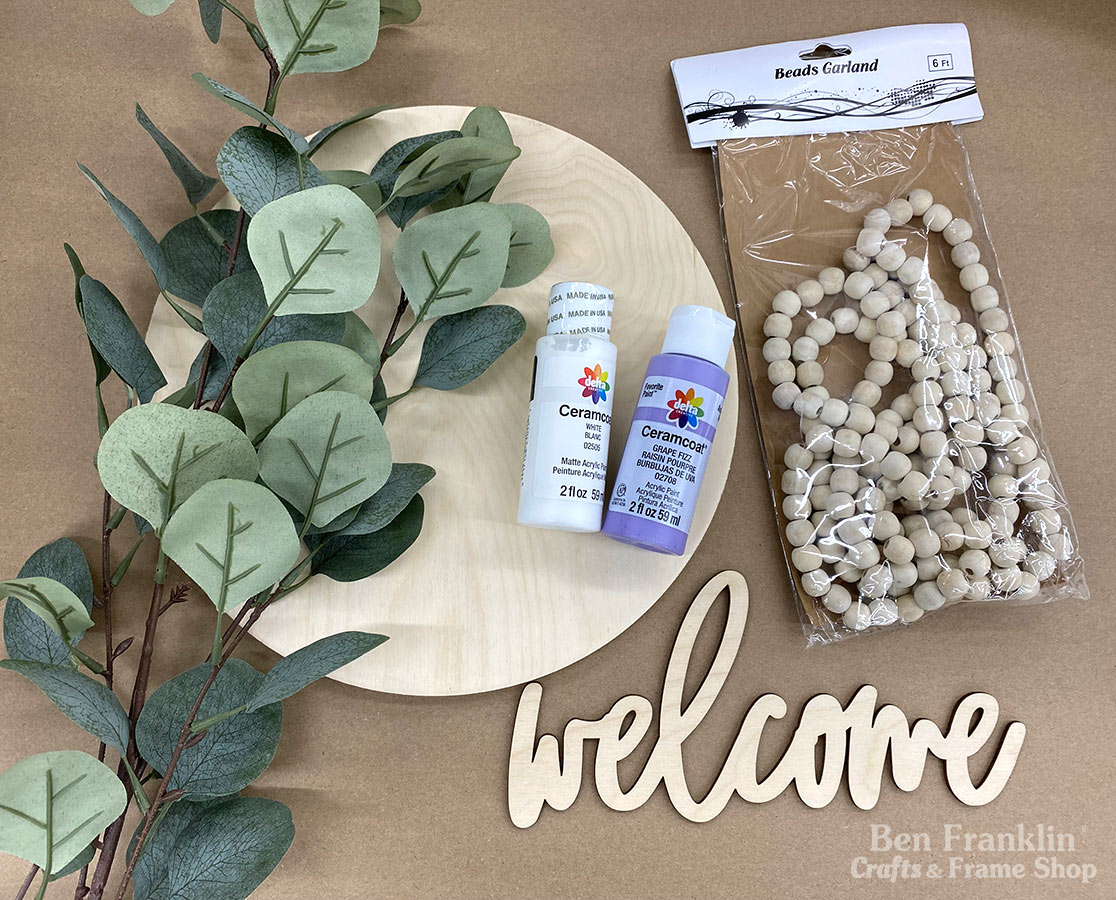 Video tutorial on how to make a spring wood round sign:
1. Paint half of the wood round with Grape Fizz acrylic paint (or your choice of color). Use the tape to help keep a straight line across. Let it dry.
2. Paint the "welcome" wood cut-out with white acrylic paint. Let dry completely.
3. Glue the "welcome" cut-out to the wood round to the desired area. We glued it more towards the unfinished side.
4. Use your hot glue again to adhere the desired amount of floral to the bottom border of the wood round.
5. Cut off 30 beads from the wood garland strand, leaving a couple inches of string on both ends for attaching to the back.
6. Glue the ends of the garland (including a couple of beads on each side) to the back of the wood round. Let dry and enjoy!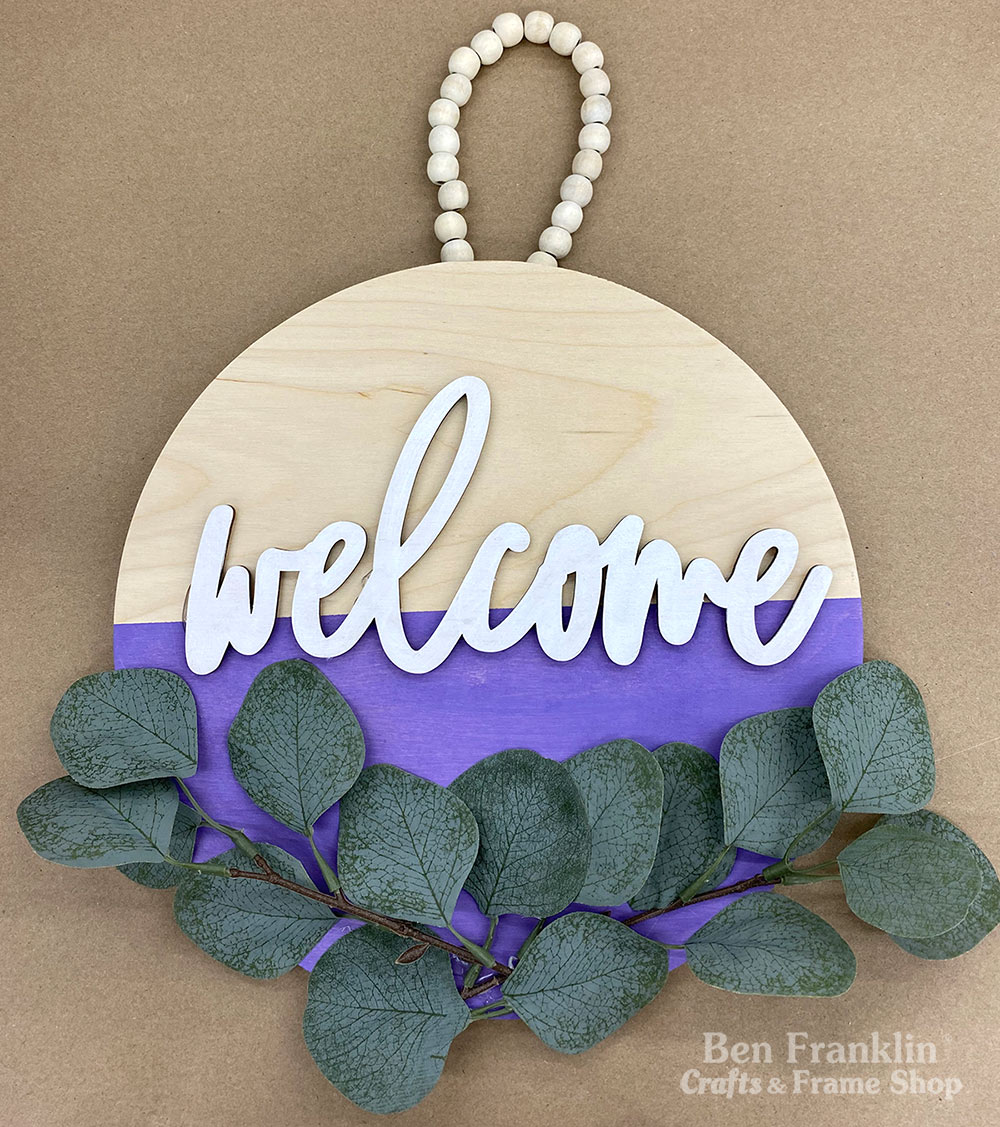 Store Locations: Bonney Lake & Monroe, WA