Valentine's Day is in exactly one month! So hurry up and start making fun decorations for the occasion. In this tutorial, we show you how simple it is to make a Valentine Gnome. After you make one, you won't be able to stop! We warn you, making these little gnomes may get addictive!
Supplies needed to make a Valentine Gnome
Here's a list of the supplies you'll need to make your Valentine Gnome. Of course, all these supplies are available at our Ben Franklin Crafts and Frame Shop stores in Bonney Lake & Monroe, WA (while they last!):
SUPPLIES:
– 24oz Poly-Pellets
– Pom Pom for the nose (size/color of your choice)
– Clear Plastic Cone
– Wooden Hearts Pack
– Fat Quarter Fabric with Valentine's Pattern
– Pack of Fun Fur Cuts (available in our fabric department)
– One Sock
– Hot Glue Gun
– Rubber Band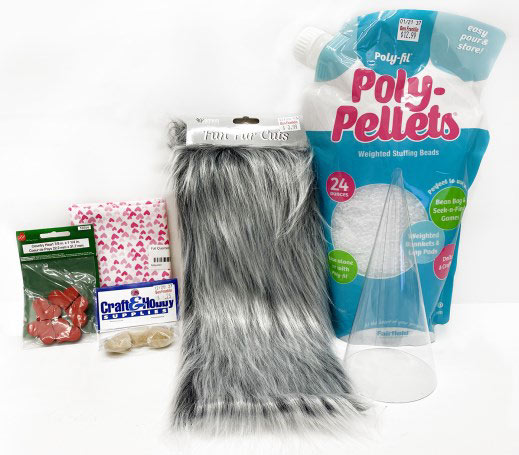 1. Fill the sock with some Poly-Pellets until the desired length. Tie the sock closed using a rubber band.
2. Trim the fur to the desired length and shape you want, then glue it onto the sock body. Plan for the hat to cover at least half an inch of the fur from the top once it's attached.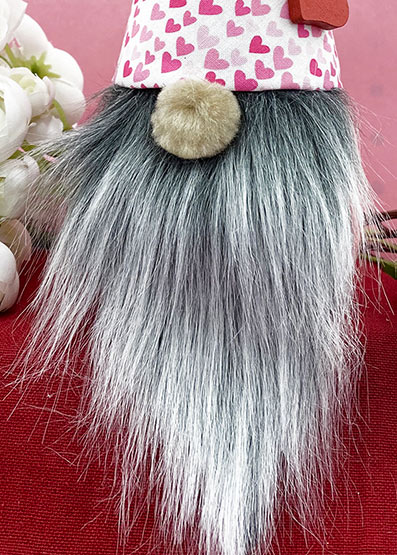 3. Wrap the fat quarter around the plastic cone and glue to secure it in place. Cut excess fabric if needed.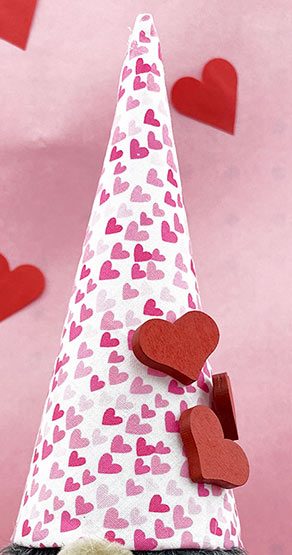 4. Glue the wooden hearts onto the cone hat.
5. Once you have the hat done, secure it to the sock body with hot glue covering the top edge of the fur. Then glue the pom pom on the fur for the nose.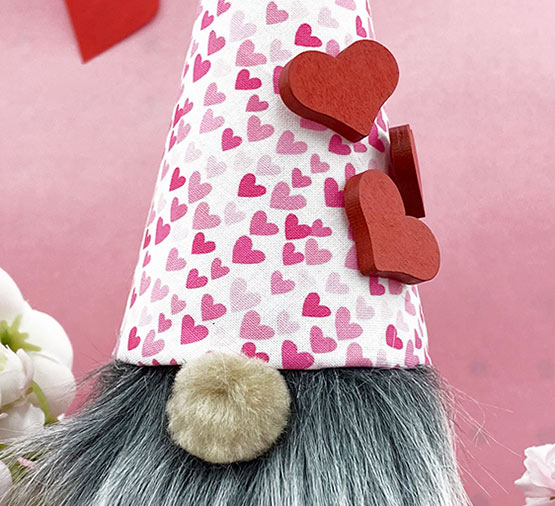 Wouldn't it be fun to leave a Valentine Gnome at each of  your neighbors' doors this Valentine's Day? That would bring a smile for sure!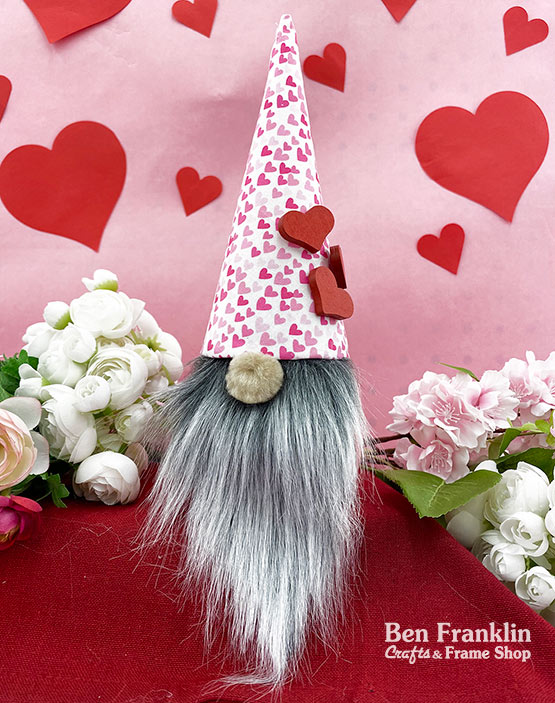 Store Locations: Bonney Lake & Monroe, WA