Wonder how to sew a drawstring backpack? Adaline is here to help! Without doubt, after you have finished watching this video, you will feel comfortable making this super simple backpack using 4 fat quarter pieces of fabric in the colors of your choice. Make it as a gift and use fabric that your loved one would enjoy like this baseball fabric that we used in this project.  We have a HUGE selection of fat quarters and bolt fabrics at both our stores, so come in to see what theme you'd like for your new project!
SUPPLIES NEEDED:
4 fat quarters (2 for the lining, and 2 for the outside). Make sure to wash, dry and iron your fabric before starting. Then cut your pieces down to 16″ x 17″.
Ruler and rotary cutter
4 yards of paracord
A lighter to seal the ends of the cord
Thread, sewing machine & pins
Ironing board & iron
DIRECTIONS:
Video tutorial available on our YouTube channel HERE. 
DIY Drawstring Backpack (open)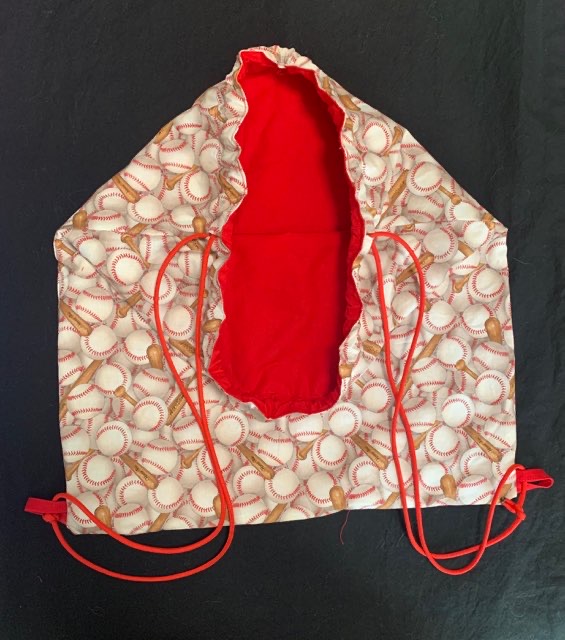 DIY Drawstring Backpack (closed)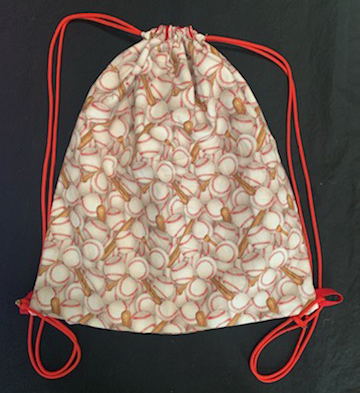 The next time you're visiting with your friends and they ask you if you know how to sew a drawstring backpack, we hope you'll invite them to watch Adeline's video tutorial. Have fun with your sewing projects!
(supplies available at our Monroe & Bonney Lake stores as of September 14, 2020)
Store Locations: Bonney Lake & Monroe, WA