Have you been wondering how to make a fabric mask? By making your own masks, you can personalize them in colors that match your style! You could even make some for friends and family.
In the video below, Adaline shows you step-by-step instructions on how to make a simple fabric mask.
Our fabric department has a great selection of 100% cotton in your choice of by-the-yard, fat quarters or fat eights that are perfect for mask making.  In addition, we have an amazing team that can answer all your questions and help guide you to the supplies you need for all your projects.
Supplies needed to make a fabric mask
Here's a list of the supplies you'll need to make your fabric masks – all available at our Ben Franklin Crafts and Frame Shop stores in Bonney Lake & Monroe, WA:
SUPPLIES:
– 1 Fat Quarter Fabric (CDC recommends using 2 layers of 100% cotton fabric for facial masks)
– Elastic
– Rotary Cutter
– Fabric Scissors
– Sewing Machine
– Iron / Ironing Board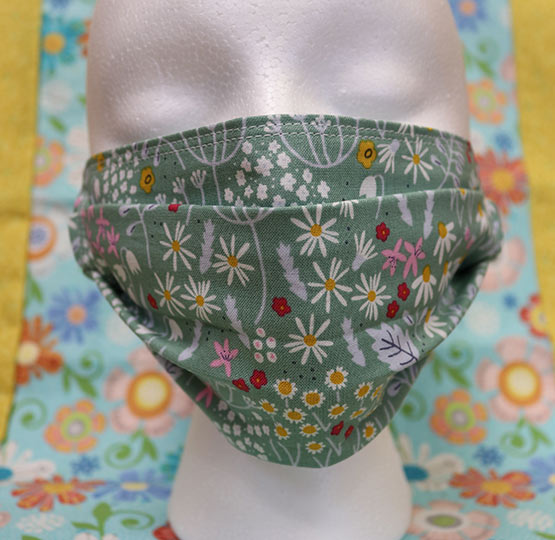 1. You'll first need to wash, dry and iron your fabric.
2. Cut your fabric in 2 – 9″ x 7″ rectangle pieces. And cut 2 pieces of elastic 7″ long.
3. Watch the video for step-by-step instructions. Click HERE.
Store Location: Bonney Lake & Monroe, WA