Learn how to make this easy gift idea for your valentine this year! Cut out heart-shaped tags, tie with ribbon and fill our plastic tubes with your choice of candy. Your loved one will enjoy their Candy Heart Tubes filled with goodies! The video is available below with written instructions.
Supplies needed to make Candy Heart Tubes
(Supplies may vary by store, however, special store-to-store orders can be placed with a one-week turnaround. Substitutions will be suggested if a product is no longer available.)
Plastic tube
Candy heart candies (optional)
Paper (your choice color)
Marker of your choice
Hole punch
Ribbon
Die-Cut Machine Center:
– Ben Franklin Heart Die #147 (optional)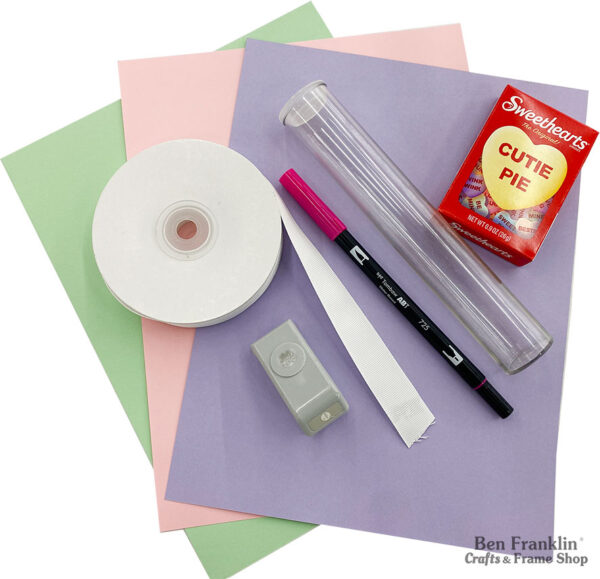 1. Use our Die-Cut Machine with die #147 to make the hearts out of paper. You can also free hand draw the heart if you don't have access to our die-cut machine.
2. Write your valentine notes on the heart cutouts.
3. Make a hole in the top corner of the heart using the hole punch.
4. Fill the plastic tube with candies of your choice.
5. Tie the paper heart to the plastic tube using the ribbon.
Store Location: Monroe, WA